Industry Briefs June 14, 2022: OptifiNow Implements CRM Platform for Reverse Mortgage Lender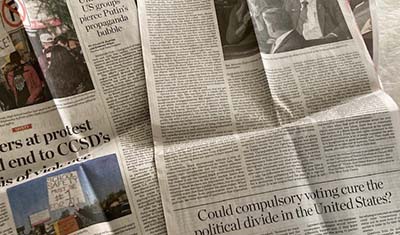 OptifiNow Implements CRM Platform for Reverse Mortgage Lender
OptifiNow, Seal Beach, Calif., deployed its custom CRM platform for Reverse Mortgage Lending, a reverse mortgage originator based in San Diego. Reverse Mortgage Lending selected OptifiNow as its CRM platform to manage its marketing campaigns and track loans in process more effectively.
In addition to supporting reverse mortgages, OptifiNow built integrations to Reverse Mortgage Lending's website and a variety of landing pages in order to capture new leads and identify high-value lead generation sources. OptifiNow provided a custom marketing store to supply personalized collateral for loan officers to enhance engagement with borrowers and referral partners.
CFPB Seeks Ban Against Operator of Student Loan Debt Relief Scam Reboot
The Consumer Financial Protection Bureau took action against the owner of a student-loan debt relief company for allegedly withdrawing hundreds of thousands of dollars from student borrowers' bank accounts, without authorization.
The CFPB alleges Frank Gebase Jr. controlled a company that took the borrowers' money after obtaining their names and account information from a previous student-loan debt-relief scammer that the CFPB shut down. The CFPB's proposed settlement, if entered by the court, would ban Gebase from the debt-relief industry and order him to pay a penalty.
On March 30, 2016, the CFPB ordered Student Aid Institute to shut down its debt-relief operations and rescind all of its consumer agreements. That order resolved the CFPB's findings that Student Aid Institute violated federal consumer financial protection law, including by charging unlawful upfront fees for student loan debt-relief services and making false promises to borrowers about possible savings through reduced payments and loan forgiveness. Gebase had leased office space to Student Aid Institute, and he was a longtime associate of its principal. In 2016, just prior to the CFPB's order against Student Aid Institute,
Mortgage Markets CUSO implements Mortgage Coach
Mortgage Coach, Irvine, Calif., announced Mortgage Markets CUSO LLC implemented Mortgage Coach to grow mortgage lending engagement at the credit unions it serves.
Mortgage Markets CUSO will use Mortgage Coach to enhance rule-based marketing campaigns with loan presentations to inspire conversion. Via integration with Mortgage Market CUSO's point of sale system, Mortgage Coach will automatically generate a Cost of Waiting loan presentation once a lead begins an online mortgage loan application. The Cost of Waiting loan presentation models how rising interest rates and home prices will increase the cost of purchasing a home six months in the future.
HUD Co-Presents Innovative Housing Showcase 2022 on National Mall
HUD co-presented the Innovative Housing Showcase 2022 from June 10-12, 2022, on the National Mall in Washington, D.C.
The three-day event featured new building technologies and housing strategies that are making housing more innovative, resilient, and affordable. More than 2,500 people, including policymakers, housing industry representatives, media, and the public attended.
CFPB Issues Order to Terminate Upstart No-Action Letter
The Consumer Financial Protection Bureau issued an order to terminate Upstart Network from its list of approved "no-action letters." The CFPB had granted special regulatory treatment to Upstart by immunizing the lender from being charged with fair lending law violations with respect to its underwriting algorithm, while the "no-action letter" remained in force. Upstart requested an amendment to the "no-action letter" that would effectively seek an immediate termination.
The terms of the 2020 "no-action letter" required Upstart to notify the CFPB of significant changes to its "artificial intelligence" model prior to their implementation. On April 13, 2022, Upstart notified the CFPB that it intended to add a significant number of new variables to its underwriting and pricing model. The CFPB needed sufficient time to review and rigorously evaluate the implications of the changes to Upstart's model. In response, Upstart requested termination of the "no-action letter," effectively ending the company's special regulatory status, and allowing it to be able to make changes to its model without need for CFPB review and approval.
Xactus Offers Active Listing Data to Assist Lenders with Lead Generation, Retention
Xactus, Philadelphia, launched active listing data to help lenders attract new applicants and retain existing relationships.
Active Listing Scan is a monitoring platform that scans residential addresses for changes in listing status, alerting lenders when properties have recently been listed. It leverages a combination of the most comprehensive, continuously updated listing databases available and includes MLS listing data as well as public records from data aggregators.
HUD Expands Housing Counseling Agency Locator Tools
HUD announced implementation of new technology providing expanded information for those seeking assistance from a HUD-approved housing counseling agency.
The technology includes an enhanced and easy-to-use online search capability and a new, toll-free automated telephonic information delivery system for those seeking contact information for housing counseling agencies in their local community or nationally based housing counseling intermediary organizations. The online locator is available in English and Spanish and includes improved navigation, more counseling type search choices, smart-phone capability, and integration with common map and directional technology. The locator also provides information for contacting national housing counseling intermediary organizations which can expand a consumer's options, particularly where there is no locally available agency. The new telephonic locator responds to voice prompts and allows users to request information and assistance from a customer service representative from 8 a.m. to 8 p.m., ET. Users can also request assistance from translators who are available to assist in more than 200 languages.
Biz2Credit Small Business Lending Index Reports Business Loan Approval Rates Up Slightly in May
Small business loan approval percentages at big banks ($10m + in assets) rose from 15.1% in April to 15.3% in May, while small banks' approvals also increased from 20.8% in April to 20.9% in May, according to the latest Biz2Credit Small Business Lending Index, New York.
Among non-bank lenders, approval percentages improved slightly. Institutional lenders approved 25.5% of loan requests in May, up one-tenth of a percent from 25.4% in April. Alternative lenders' approval rates rose from 26.8% in April to 26.9% in May. Credit unions held steady at 20.6% for the second month in a row.
"Small businesses are still trying to figure out their funding needs and must consider rising interest rates. With inflation, entrepreneurs need funding for growth," said Biz2Credit CEO Rohit Arora. "The cost of capital for small business borrowers will rise, since most small business funding comes at variable rates. The continued incremental increase in loan approval percentages is encouraging. For the past year, it really has been a case of 'slow and steady wins the race.'"
ACES Quality Management Launches Certified ACES Administrator Program
ACES Quality Management, Denver, launched its Certified ACES Administrator (CAA) program.
The CAA program equips administrators with best practices, processes, workflows and troubleshooting expertise to guide internal teams on the highest and best use of the ACES platform. Upon completion of the CAA program, administrators will receive a digital certification badge and a digital certificate that includes date of certification and date of expiration to keep for personal records or professional use.
HCL Technologies Publishes White Paper on Transforming Lending Processes for Sustainable Future
HCL Technologies published a new white paper, Transforming Lending Processes for a Sustainable Future.
"Along with changing the way we live, the digital revolution has radically altered consumer expectations and business models across industries – from retail and entertainment to transport and banking services," the paper said. "These days, customers want customized products and services along with a seamless user experience. The case is no different for lending businesses, where borrowers, now accustomed to a seamless digital experience, expect a fast, efficient and error-free lending process."
The paper said the need for financial institutions is to adopt a future-focused strategy and leverage cutting-edge technology that enables them to improve productivity, scale operations, uncover hidden loan risks and reduce the cost of fulfilling loans. With domain expertise and cutting-edge technologies such as artificial intelligence, robotic process automation and predictive analytics.
The paper is available at Transforming Lending Processes for a Sustainable Future | Lending Solutions | HCL Technologies.
Trending Toward Zero: Black Knight Home Price Trends Data Shows Single-Family Home Inventories Remain Near Historic Low
Black Knight Inc., Jacksonville, Fla., released a complimentary white paper analyzing dwindling single-family home inventory in major markets across the United States.
The paper delves into causal factors contributing to low inventories – a key driver in the nation's growing housing affordability crisis. Black Knight monitors available home inventories as part of its HomePriceTrends platform. Market Condition Ratings, which include home inventory data, are among more than 200 reports designed to meet the valuation needs of real estate professionals, lenders, brokers and investment bankers, as well as anyone who requires residential property market information and data.
The paper is available at www.blackknightinc.com/.
FormFree AccountChek Supports Freddie Mac Verification of Employment Requirements
FormFree, Athens, Ga., announced its AccountChek digital asset verification service supports a new enhancement to Freddie Mac's Loan Product Advisor asset and income modeler platform that makes assessment of borrower employment easier, faster, less expensive and more fraud-resistant.
To fulfill the Freddie Mac 10-day PCV requirement, lenders have historically had to furnish a verbal, email or written verification of employment or pay a third-party service provider for an electronic VOE report. Now, with the latest enhancement to AIM, lenders can automatically satisfy the 10-day PCV requirement using account or payroll data using FormFree's AccountChek.
MetaSource Announces Majority Recapitalization by Eos Partners
MetaSource LLC, Salt Lake City, Utah, closed a majority recapitalization led by Eos Partners L.P. and its affiliate, a New York based private investment firm. Terms of the transaction were not disclosed.
MetaSource's senior management team invested in the transaction alongside Eos and will continue to lead the business. Longshore Capital Partners, a private equity firm based in Chicago, and MetaSource's previous owner, sold the majority of its equity stake in the company. Longshore continues to maintain a minority equity stake in the business and maintains representation on the company's board.
Debt financing for the transaction was provided through a new senior credit facility led by Twin Brook Capital Partners. Raymond James & Associates served as financial advisor to MetaSource. Piper Sandler & Co. served as sole placement agent for the debt financing. Winston & Strawn LLP, through separate transaction teams, served as legal counsel to both MetaSource and Eos.