Industry Briefs June 24, 2022: Boston National Title, Clarifire Partner on Streamlined Default Servicing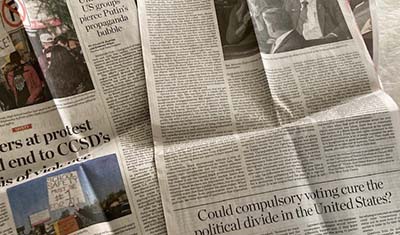 Boston National Title, Clarifire Partner on Streamlined Default Servicing
Boston National Title Agency announced a strategic alliance with Clarifire, Charlotte, N.C. Users of CLARIFIRE for default servicing and loss mitigation will now benefit from its integration with platforms from Boston National Title.
Servicers who already rely on CLARIFIRE to streamline workflow and workout processes can now further increase efficiency by automating requests and responses for property reports, mortgage modification policies and similar documentation from Boston National Title—never going outside CLARIFIRE. With these additional services delivered rapidly to their dashboards, they have visibility and capabilities.
Family First Funding Implements SimpleNexus to Provide Borrowers Streamlined, Single Sign-on Homebuying Experience
SimpleNexus, Lehi, Utah, announced independent mortgage bank Family First Funding implemented Nexus Engagement, Nexus Origination and Nexus Closing to provide borrowers with a streamlined, single sign-on homebuying experience.
Nexus Engagement helps lenders facilitate productive referral relationships and convert pre-application leads with features like integrated home search, a payment calculator and instant chat. Nexus Origination is point of sale technology that enables borrowers to apply for a loan, submit documents, view loan status updates, communicate with loan officers, eSign disclosures and more.
OpenClose Adds DataVerify Platforms to LenderAssist LOS
OpenClose, West Palm Beach, Fla., integrated its LenderAssist loan origination system with the DataVerify DRIVE platform to seamlessly validate borrower provided data.
Directly from within LenderAssist, users can initiate a data verification analysis that compares borrower information across multiple data sources to validate their information. The lender receives a full DRIVE report and is alerted when variances occur during the origination process.
Using the DRIVE platform, OpenClose customers can now cross check key information on the borrower's loan application such as phone numbers, addresses, NMLS licenses, both custom and industry watchlists. DataVerify automatically combs and compares the results from many different databases to pinpoint the same risk factor in order to confirm or deny its existence.
TMC Emerging Technology Fund LP Invests in leadPops
The Mortgage Collaborative, San Diego, announced the TMC Emerging Technology Fund LP recently participated in a follow-on round to a recent $3.5M Series A completed by leadPops, a digital customer acquisition software and marketing innovation platform.
leadPops allows users to create automated lead-generating systems that drive qualified leads directly to their business. Current leadPops clients leverage tools such as lead funnels, lead-generation websites and in-house managed marketing services to drive and secure leads with solid conversion potential.
Newly Launched Inhabet Offers Lenders Compliant DIY Property Valuations
Equity Valuation Partners, Fairhope, Ala., announced launch of Inhabet, a one-stop platform that enables lenders to generate their own compliant estimate of value for residential and commercial real estate properties.
Using the internal evaluation bank regulatory carveout, Inhabet eliminates these obstacles by using data and an appraisal platform to enable lenders to come up with their own estimates of value in a controlled environment. The Inhabet platform is self-contained and includes comparable sale data, app-based inspection platform and valuation platform. No third-party login is required for Inhabet, and there is no software to install. Instead, users with basic knowledge of real estate transactions are guided through a multi-step process that leverages big data to simulate the appraisal process. After gathering data about the property, such as its age, square footage, interior condition and surrounding neighborhood characteristics, Inhabet helps lenders select and assess comparable properties.
Legacy Second Chance Mortgage Invests in Referral Accelerating Technology With Adwerx
Legacy Second Chance Mortgage, an independent mortgage lender based in Lubbock, Texas, launched Customer Relationship Advertising with Adwerx.
The Adwerx CRA software connects with Legacy Second Chance Mortgage's CRM platform to generate personalized digital ads that "follow" the lender's specific list of current clients and prospects (pulled from the CRM) as they browse the web and social media – keeping them in front of the people that matter most to their business.
Ginnie Mae Extends Temporary Covid Relief Policies
Ginnie Mae, Washington, D.C., issued an All Participants Memoranda that due to the ongoing impact of the COVID-19 National Emergency, it is extending certain delinquency reporting exemptions for issuers and the use of alternative audit procedures.
The extended relief policies underscore Ginnie Mae's commitment to helping issuers support the needs of homeowners as the COVID-19 National Emergency continues to affect them. The policies also recognize that COVID-19 may have impacted the ability of issuer's independent auditors to perform certain on-site document custodian review audit activities for the fiscal year ending on or before September 30, 2022, which require physical inspection and observation.
Black Knight: Eligible Refi Population 'Brought to its Knees'
Black Knight, Jacksonville, said just 472,000 quality refinance candidates remain amid rising interest rates, the smallest this population has ever been, since at least 2000, when Black Knight began tracking this metric.
Most of the remaining candidates are from 2008 and earlier vintages. "Refinancing would extend their terms out to 30 years again, which results in excess monthly savings," Black Knight said. "It reflects more the impact of the term extension savings than rate-specific savings at this point and explains why the population is at a record low, but the savings are not."
FFIEC Releases 2021 Data on Mortgage Lending
The Federal Financial Institutions Examination Council released data on 2021 mortgage lending transactions reported under the Home Mortgage Disclosure Act by 4,338 U.S. financial institutions. Covered institutions include banks, savings associations, credit unions and mortgage companies.
For 2021, the number of reporting institutions declined by 3.1 percent from 4,475 in the previous year to 4,338. The 2021 data include information on 23.3 million home loan applications. Among them, 21.1 million were closed-end and 1.8 million were open-end. Another 350,000 records are from financial institutions making use of Economic Growth, Regulatory Relief, and Consumer Protection Act's partial exemptions and did not indicate whether the records were closed-end or open-end.
The analysis said the share of mortgages originated by non-depository, independent mortgage companies has increased and, in 2021, accounted for 63.9 percent of first lien, one- to four-family, site-built, owner-occupied home-purchase loans, up from 60.7 percent in 2020. In terms of borrower race and ethnicity, the share of closed-end home purchase loans for first lien, one- to four-family, site-built, owner-occupied properties made to Black or African American borrowers rose from 7.3 percent in 2020 to 7.9 percent in 2021, the share made to Hispanic-White borrowers increased slightly from 9.1 percent to 9.2 percent, and those made to Asian borrowers increased from 5.5 percent to 7.1 percent.
The report also said in 2021, Black or African American and Hispanic-White applicants experienced denial rates for first lien, one- to four-family, site-built, owner-occupied conventional, closed-end home purchase loans of 15.7 percent and 9.8 percent respectively, while the denial rates for Asian and non-Hispanic-White applicants were 7.5 percent and 5.6 percent respectively.
More information about HMDA data reporting requirements is also available at https://ffiec.cfpb.gov/.