Industry Briefs July 12, 2022: Sales Boomerang, Mortgage Coach Merge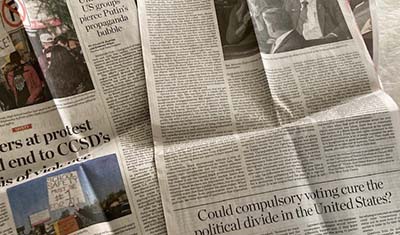 Sales Boomerang, Mortgage Coach Merge
Sales Boomerang, Owings Mill, Md., an automated borrower intelligence and retention system, and Mortgage Coach, Irvine, Calif., a platform enabling mortgage lenders to educate borrowers with interactive home loan presentations, announced their merger and appointed SaaS executive Richard Harris as CEO.
Sales Boomerang and Mortgage Coach have been working toward the merger since LLR Partners' investment in the firms, which was announced in January.
Founded in 2009, Mortgage Coach provides educational presentations that model loan performance over time. Established in 2017, Sales Boomerang launched the first automated borrower intelligence system for mortgage lenders. Officials said the merger will enable Sales Boomerang and Mortgage Coach will position lenders to reach borrowers, building wealth through homeownership by helping them select the best mortgage strategy for their unique housing needs.
Alex Kutsishin and Dave Savage, founders of Sales Boomerang and Mortgage Coach, will in leadership roles.
FormFree Enhances Support for Freddie Mac Loan Product Advisor
FormFree, Athens, Ga., announced an enhancement for mortgage lenders using AccountChek verification of asset reports in conjunction with a Freddie Mac Loan Product Advisor platform that takes loan applicants' 12-month on-time rent payment history into consideration when assessing eligibility for qualified first-time homebuyers.
The enhancement, announced in the Freddie Mac July Guide Bulletin, is designed to expand sustainable homeownership for millions of Americans by taking their rent payment history into account when assessing eligibility. The expansion of rent payment history can increase the number of mortgage loan applicants who receive an Eligible/Accept recommendation in LPA.
CoreLogic Launches Property Analytics Ecosystem, Data Exchange, Discovery Platform
CoreLogic, Irvine, Calif., launched Discovery Platform, a cloud-based data exchange and property analytics ecosystem. The platform enables businesses—including property and real estate technology (PropTech/ReTech), mortgage lenders, marketers and insurance firms—to discover, integrate, analyze and model property insights to make critical business decisions faster.
The platform enables lenders to solve use cases such as Lead Prospecting and Qualification; Market Share and Competitive Analysis; Risk Analysis; Retention Modeling; and Customer Profiling & Predictive Analytics.
Ruoff Mortgage Selects ACES Quality Management & Control
ACES Quality Management, Denver, announced Ruoff Mortgage Co. Inc. a full-service residential mortgage lender, selected its flagship audit platform ACES Quality Management & Control Software to support the company's origination and servicing quality control audits.
Using ACES managed questionnaires, action planning capabilities and the ACES CONNECT communication portal, Ruoff Mortgage can review 300 loans monthly while communicating report findings internally and reviewing its quality control and assurance procedures.
Cascade Financial Services Launches New Social Bond Framework
Southwest Stage Funding LLC dba Cascade Financial Services launched its Social Bond Framework, which furthers the company's commitment to creating pathways for affordable housing.
The Company's new framework has also received favorable external validation from ISS ESG, a leading authority within Institutional Shareholder Services Inc. that independently assesses corporate frameworks and social bonds. ISS ESG recently issued a second-party opinion that Cascade's Social Bond Framework adheres to the ICMA Social Bond Principles. Among other metrics, ISS ESG recognized that Cascade has enacted positive measures driving its commitment to responsible sales practices, marketing, and treatment of customers, including a constructive approach to repayment and financial counseling.
Clear Capital Launches Property Valuation, Risk Assessment APIs
Clear Capital, Reno, Nev., launched two Application Programming Interfaces, Property Valuation API and Risk Assessment API. Each API connects directly into existing systems through a single integration for lenders, investors, and system providers, making it easier to adopt and deploy modern property valuation solutions.
Using Clear Capital's RESTful, multitenancy APIs, developers now have more control over the integration process, ultimately saving time and money, while gaining access to Clear Capital's suite of modern valuation solutions through the Property Valuation API and unlocking the value of ClearCollateral Review and its toolbox of solutions through the Risk Assessment API.
Lodestar Integration with Vesta's LOS Powers Automated Closing Costs
Vesta, Philadelphia, announced an integration with LodeStar Software Solutions, San Francisco, a national provider of closing fee-related compliance tools for mortgage lenders.
The integration, which takes advantage of Vesta's first-class open APIs, will provide mortgage lenders using Vesta's LOS technology access to LodeStar's closing fee calculator. The integration will streamline and accelerate the generation and delivery of cost estimates and documents mandated by the TILA-RESPA Integrated Disclosure Rule such as the Loan Estimate with guaranteed accuracy.
Black Knight Launches New Fee Cures Suite Within Actionable Intelligence Platform
Black Knight Inc., Jacksonville, Fla., combined its Actionable Intelligence Platform with Ernst Fee Service data and the Empower LOS loan information to create a fee cure assessment tool integrated directly within the LOS workflow to help minimize mandatory 0% and 10% tolerance fee cures.
The AIP is a unified framework for analyzing data from multiple data sets to deliver strategic and actionable intelligence across the loan life cycle. It solves the industry challenge of leveraging "big data" from multiple, segmented databases to improve performance. Ernst Fee Service is used by lenders to minimize costly fee cures by providing accurate recording fees, transfer taxes, property tax, title, settlement, inspection data and lender and appraisal fees.
Openn North America Expands Services with $5M Funding Round in Australia
Openn North America, Irvine, Calif., an offer and acceptance 'proptech' platform, announced today its Australian parent company, Openn Negotiation Limited received firm commitments from investors to raise $3 million with remaining funding to be earned through the issue of fully paid ordinary shares at $0.15. Additionally, $2 million will come from a Share Purchase Plan at the same price, for a total capital raise of up to $5 million.
Funds raised will provide additional capital for expansion across North America. The North American operational team has fast-tracked expansion into locations needing innovative purchase options. Additionally, these funds allow the company to refine its software platform to meet the requirements of agents and consumers in North America.
JLL Acquires Metropolitan Valuation Services
JLL, Chicago, acquired Metropolitan Valuation Services, an independent commercial property appraisal and real estate consulting firms in the greater New York metropolitan area.
MVS's core competency extends to multi-housing, CBD and suburban office buildings, industrial/warehouse and shopping/retail properties, land, property transfers and market rent studies and appraisals for HUD section 8 properties. MVS was founded in 2003 by Principal and Co-Founder Steven Schleider. Clients include major financial institutions, Fortune 500 corporations, REITs, commercial real estate developers, investors, insurance companies, law firms, City of New York and government agencies.
Executive Vice President Ross Friedman and the existing JLL NYC Tri-State team will join forces with MVS Executive Vice Presidents Peter Rastetter and David Lyon under the leadership of Steven Schleider.
MCT: June Rate-Lock Volume Down 4%
MCT, San Diego, said its monthly MCTlive! Lock Volume Indices showed total mortgage rate locks by dollar volume decreased 3.8 percent in June, and total lock volume is down 32.0 percent from a year ago as purchases continue to make up most originator volume.
The report said purchase locks declined 1.63 percent month-over-month and by 4.6 percent from a year ago. The increase in mortgage rates is also evident as refinance volume continues to fall. Rate/term refinances are down 12.4 percent and cash out refinances are down 18.7 percent month-over-month. From one year ago, cash out refinance volume is down 64.5 percent, while rate/term refinance volume has dropped 90.4 percent.
MCT noted loan sizes were up 8.3 percent over the past year, with the average loan amount increasing from $291,000 to $315,000.
Vaultedge Launches Vaultedge Mortgage Automation on Microsoft AppSource; Integrates with Encompass
Vaultedge Software, Dallas, launched Vaultedge Mortgage Automation on Microsoft AppSource, an online cloud marketplace providing tailored line-of-business platforms.
Vaultedge Mortgage Automation is an AI-based Automated Document Recognition, Automated Data Extraction and Income Analyzer platform that helps mortgage lenders, servicers & investors automate mortgage document processing with 99+% accuracy. VMA shortens loan closing time by 2 weeks and reduces manual processing costs by 80%.
Vaultedge also announced its integration is now built on the latest Encompass Partner Connect API Platform available through ICE Mortgage Technology, Pleasanton Calif. Vaultedge integrates with Encompass to simplify document processing through its AI-powered document recognition and data extraction software.
Using Vaultedge, Encompass users can now automatically index loan documents, extract data and cross-validate data across documents in minutes. Processing teams can get underwrite-ready loan files within Encompass without manually sifting through documents.
Qualia Unveils Qualia Connect for Mortgage Lenders
Qualia, San Francisco, released a new mortgage lender edition of Qualia Connect to its platform. This suite of features provides lenders with control over how they collaborate securely with any title, settlement or escrow partner.
Connect now integrates directly into the mortgage lender's loan origination system to enable more efficient, predictable, and transparent closing experiences for lenders and their borrowers. With Qualia Connect's LOS integrations and configurable automation engine, mortgage teams can leverage milestone-based or data-driven automation triggers to send title orders, request information, exchange documents and provide progress updates. All information and documents received in return from the title company flow directly into the lender's LOS – data auto-populates in the loan file and documents are uploaded to the appropriate folder.