Industry Briefs From LenderLogix, ICE Mortgage Technology, Biz2Credit, FundingShield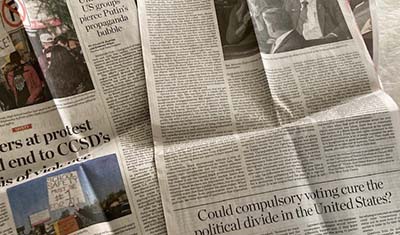 Eliminate duplicate entry with QuickQual by LenderLogix's new integration with ICE Mortgage Technology
LenderLogix, Buffalo, N.Y., announced its QuickQual integration is now built leveraging Encompass Developer Connect and available through ICE Mortgage Technology, part of Intercontinental Exchange, Inc.
Intercontinental Exchange is a leading global provider of data, technology and market infrastructure, giving loan officers the ability to issue adjustable pre-qualification letters directly from Encompass by ICE Mortgage Technology.
QuickQual, an adjustable pre-approval and pre-qualification management platform, allows borrowers and Realtors to run their own payment and closing cost scenarios and generate updated letters on the fly. By empowering borrowers with immediate answers, lenders see an average pre-qual to application conversion rate of 60% and an average return of 40% more time in their day. QuickQual pulls borrower loan information seamlessly from Encompass, eliminating duplicate entry. Lenders set the parameters for each borrower and can see all of the activity once the QuickQual has been shared. These insights keep the lender in the loop and allows them to reach out at the perfect time. QuickQual doesn't replace the human interaction important to lenders, but enhances it.
"With the cost of pre-qualifying borrowers continuing to increase, QuickQual helps lenders keep the borrower engaged throughout the entire home search so pre-qualifications covert to applications," said Patrick O'Brien, CEO of LenderLogix. "Our integration with ICE Mortgage Technology helps Encompass users take advantage of this capability without any additional IT integration."
For more information visit LenderLogix.
Biz2Credit Small Business Lending Index Reports Business Loan Approval Rates Rose Slightly in June
Biz2Credit, New York, reported small business loan approval percentages at big banks ($10m + in assets) inched upwards from 15.3% in May to 15.4% in June, while small banks' approvals also rose from 20.9% in May to 21.1% in June, according to its Small Business Lending Index. Loan approves by banks have increased during every month of 2022.
Among non-bank lenders, approval percentages improved slightly, even as credit union lending approvals dipped. Institutional lenders approved 25.6% of loan requests in June, up one-tenth of a percent from 25.5% of loan requests in May. Alternative lenders' approval rates rose from 26.9% in May to 27.1% in June. Credit unions slipped slightly from 20.6% in May to 20.5% in June.
FundingShield: Wire, Title Fraud Rise Remains Elevated
FundingShield's Q4 2021 Fraud Analytics reported 2ire and title fraud risk remained at elevated levels in the fourth quarter, where 42% of loans reviewed by FundingShield had at least one risk finding, and of those loans, an average of 2.1 risk findings existed per transaction.
"This is a sign of continued heightened levels of overall risk and consistently highly concentrated risk elements for problematic loans," said FundingShield CEO Ike Suri.
In all categories, the fourth quarter levels remained above-average on the approximate $75 billion-plus sample set pulled from Q4 2021 data. "We have seen a good portion of our clients restrict approval to closing agents who are affiliated with large more well-established title insurers and in many cases move to direct operations of title insurers to provide title and settlement services where they have the ability to select closing agents," Suri said.