Dealmaker: Merchants Capital Secures $141M for Washington Mixed-Use Development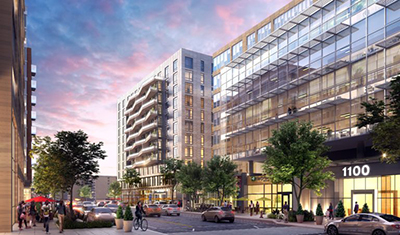 Merchants Capital, Carmel, Ind., secured more than $141 million in financing for Waterfront Station II, a mixed-income mixed-use property currently under construction in Washington, D.C.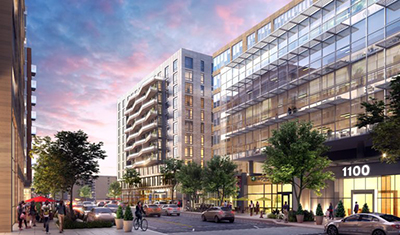 The property is a joint venture between for-profit Hoffman & Assocs., Washington, D.C, and not-for-profit affordable developers AHC Inc., Arlington, Va., and Washington-based City Partners and Paramount Development LLC.
Occupying 1000 4th Street SW, Waterfront Station II will bring 313 market-rate and 136 affordable apartments to the area. The affordable housing units were financed using both 4% and 9% Low-Income Housing Tax Credits.
Merchants Capital financed the property with three Merchants Bank of Indiana construction loans that totaled $141.2 million: a $123.5 million loan, a $2 million loan for the construction of the 9% LIHTC units and a $15.4 million 4% LIHTC loan required for the tax-exempt bond financing.
In addition, Merchants provided financing for three separate Fannie Mae 42-month forward commitments for the permanent financing. Each forward commitment had different loan terms to meet the requirements of the market rate, the 9% LIHTC and the 4% LIHTC units as well as the goals of the borrowers and equity investors.
"This was an immensely complex deal with unique bond structures, three construction loans, three forward commitments, LIHTC twinning, three ground leases, master lessor/lessee structure, real estate tax exemptions and A&T lots versus a condominium structure," said Marsha Goff, Executive Vice President of Merchants Capital's Saint Paul office.
Alan Goldstein, Director of AHC's multifamily division, noted the use of both market-rate and tax credit equity to finance a single physical structure establishes a new model for developing affordable housing in high-cost areas.