Omicron Wave Weakens Hotel Revenue Recovery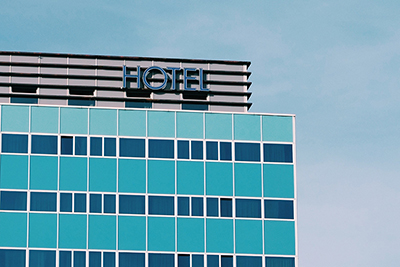 Fitch Ratings, New York, said the global spread of the Omicron variant and new travel restrictions weaken the recovery prospects for hotel revenue per available room.
"International travel is most affected, which means that hotel operators worldwide continue to rely on domestic leisure and the return of domestic business travel, at least in first-half 2022," Fitch said in a new hotel sector outlook report.
Fitch noted it has lowered its expectations for the sector and now anticipates RevPAR to recover to about 70 percent of 2019 levels this year, mostly in second-half 2022. "Occupancy gains and rate performance in the U.S. in 2021 were greater than we expected, but many countries in Asia-Pacific and Europe remain subject to tighter mobility restrictions," the report said. "China–the largest contributor to global outbound tourism in 2019–will not have a meaningful recovery in international travel as long as it pursues its zero COVID-19 strategy."
STR, Hendersonville, Tenn., reported U.S. hotel RevPAR recovered 83 percent last year compared to before the pandemic. Revenue per available room reached $71.87 at year-end 2021, down 16.8 percent from year-end 2019.
U.S. hotel occupancy climbed to 57.6 percent at year-end, down 12.6 percent from 2019, STR reported. Average daily rates for U.S. hotel properties bounced back to $124.67 on average, down just 4.8 percent from 2019. "On a nominal basis, 2021 ADR was the fourth highest on record," STR said. "The country's RevPAR level was its second lowest in eight years behind only 2020."
Fitch said it maintains its existing expectation that the sector's RevPAR will take at least four years to recover to pre-pandemic levels. "Pent-up demand and high disposable income in most regions support leisure travel, but changing restrictions limit visibility, meaning many hotel bookings are made at the last minute," the report said. "We expect urban destinations, especially in the upscale segment targeting business travelers, to remain under pressure as 'return to office' policies have again been delayed due to Omicron with limited local trips and almost no business gatherings."
The Fitch report said new hybrid working models may "blur the line" between business and leisure traveling, which could lead to longer hotel stays, "but we expect demand for international business trips to remain fragile as corporates have shifted toward virtual events and videoconference meetings."