Black Knight: Foreclosures at Record Low—But…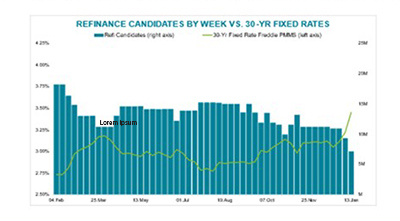 Black Knight, Jacksonville, Fla., reported just 0.24 percent of loans in active foreclosure in December, a record low, but cautioned that mortgage delinquency rates remain more than two times pre-pandemic levels.
The company's monthly "First Look" Mortgage Monitor reported at 3.38% entering January, the national delinquency rate sits just 0.1% above February 2020's near record-low of 3.28%, just prior to the onset of the pandemic. However, more than half a million excess serious delinquencies remain – borrowers 90 or more days past due on their mortgages, including those in active forbearance – more than twice pre-pandemic levels.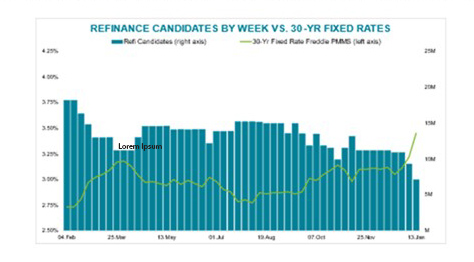 The report said December's 4,100 foreclosure starts were 90% below December 2019 levels. While twice as many foreclosure sales (completions) occurred in the month as from a year ago, there were only one-third as many as in pre-pandemic December 2019. "Given the volume of borrowers who've exited forbearance protections in recent months, the industry must keep a very close eye on foreclosure metrics moving forward in 2022," the report said.
Black Knight also reported prepayment activity fell by more than 7% in December and is poised to fall even further as rising rates continue to erode refinance incentive
Black Knight also said rising interest rates continue to eat into the number of high-quality refinance candidates. Freddie Mac last week reported the average 30-year fixed interest rate at 3.56, which Black Knight said reduced the number of high-quality refi candidates to under 6 million—down from 11 million in 2021 and nearly 20 million at the end of 2020.
"There are still a whole lot of folks who could save significant money each month by refinancing," Black Knight said, noting that if they all refinanced, they could realize aggregate monthly savings of nearly $1.6 billion or $275 per month per borrower. More than one million candidates could save at least $400 per month and 661,000 could save more than $750 per month.