People in the News Jan. 11, 2022: Thomas Yoon Named CEO of Excelerate Capital
Thomas Yoon Named CEO of Excelerate Capital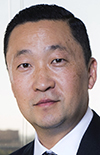 Castle Mortgage Corp., Newport Beach, Calif., doing business as Excelerate Capital, promoted Thomas Yoon to CEO; he will now serve as CEO and President. Mike Thompson will continue as Board Chairman.
Yoon has been the prime mover in establishing the Company as an origination leader in the Non-QM space. He has a strong background in strategic planning, sales management, credit administration and operational processes. Prior joining Excelerate in 2014, he held management positions at Pacific Mercantile and Banc of California; co-authored the best-selling book The Mortgage Maze; and is a continuing contributor of Forbes.com.
Michael Edelman Named President of M&T Realty Capital Corp.
M&T Realty Capital Corp., Baltimore, made Michael Edelman, previously Group Vice President, as President of the organization. In this new role, Edelman will report directly to M&T RCC CEO, Michael Berman, and will be responsible for external customer and capital relationships, including continuing his previous work leading the organization's relationships with Fannie Mae and Freddie Mac.
Edelman, a six-year veteran of M&T RCC, will also focus on growing the FHA and the Life Co-Placement platforms as well as enhancing M&T RCC's integration with M&T Bank.
Prior to joining M&T, Edelman held various roles at Freddie Mac in New York City, and ultimately served as Vice President managing Freddie Mac's Northeast Region. In that role, he was responsible for lender development, managing a staff of 25 professionals, overseeing a loan portfolio over $30 billion and annual origination volume of $5 billion, including mixed-use properties, senior housing, co-ops, LIHTC and bond credit enhancements.

New American Funding Names Jeffrey Kvalevog EVP of Strategy and Partnerships
New American Funding, Tustin, Calif., hired Jeffrey Kvalevog as Executive Vice President of Strategy and Partnerships. He will evaluate and establish strategic opportunities that provide additional revenue, branding, and relationships for the company, including partnership agreements and potential expansion into new business channels.
Kvalevog brings 20 years of experience and knowledge of the mortgage industry to New American Funding. Throughout his career, Jeffrey has been a driver of process innovation with a solutions-focused mindset, specializing in digital transformation and digital product experience. His passion for leadership and helping develop his team members is enhanced by his background in sales, operations, underwriting and digital product development.

Promontory MortgagePath Promotes Kevin Wheeler to Managing Director
Promontory MortgagePath LLC, Danbury, Conn., promoted Kevin Wheeler to managing director of product and engineering. Wheeler previously served as director of backend engineering.
In his time at Promontory MortgagePath, Wheeler has engineered technologies supporting Promontory MortgagePath's digital mortgage and fulfillment platforms. He ensures the backend of Promontory MortgagePath's technology operations is running smoothly and efficiently.

Amerifirst Financial Corp. Taps Dan Manginelli, Bob Boehnlein for Western Expansion
Amerifirst Financial Corp., Rancho Cucamonga, Calif., hired Dan Manginelli and Bob Boehnlein as co-managing directors of the company's expansion in California, Arizona, Nevada and Oregon, where it will open nine branches in 2022.
Manginelli entered the financial industry in 1986 and was a top leader and producer for Marina Mortgage in Irvine, Calif. As a former Vice President of American Home Mortgage, he managed the #1 district in the United States. Dan also served as co-president and owner of South Pacific Financial, based in Irvine, and was most recently Senior Vice President of the retail mortgage platform for Inspire, a top 10 national home builder in California.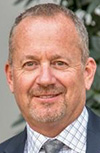 A 30-year veteran of the mortgage industry, Boehnlein brings considerable sales and operations experience to the Ameritrust leadership team. He began his career in the real estate industry in 1985 and joined the mortgage industry in 1991. As a former Regional Vice President for Prospect Mortgage LLC, he oversaw the southern California, Hawaii, Nevada and Arizona markets. Upon his promotion to Division President in 2013, he led major changes to the company's operations and production integration to streamline operations and improve customer service. He recently served as Executive Vice President of ClosingMark Home Loans in Irvine. He also served as district manager at American Home Mortgage for nearly a decade.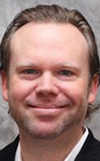 Landon Smith Joins Ascendant National Title as EVP of Corporate Development
Ascendant National Title, Denver, hired Landon Smith as Executive Vice President of Corporate Development; he will work across multiple lines of business to support various high-growth strategies for the company's continued national expansion.
Smith has more than 25 years' experience in the technology and financial services industries and all aspects of the life cycle of the loan including origination, servicing, default and lender relations. He served in senior-level executive management positions with The Closing Exchange, ServiceLink, Stewart Lender Services/Stewart Title Company and LandAmerica.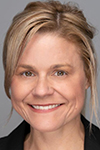 LoanLogics Names Lauren Pilon Chief of Staff
LoanLogics, Jacksonville, Fla., named Lauren Pilon chief of staff. She will oversee human resources and legal functions and take part in several strategic programs in collaboration with LoanLogics' executive leadership team and its parent company, Sun Capital Partners.
Before joining LoanLogics, Pilon spent more than 11 years at LendingTree, most recently as vice president of business operations, where she led the company's OKR program in addition to overseeing operations across multiple business lines. Prior to that, she was senior director of the company's project management office and director of strategic integrations. Pilon also held senior online and offline marketing management positions.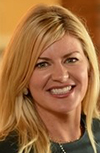 CBRE Adds Kelli Carhart to Multifamily Capital Markets Leadership Team
CBRE, Houston appointed Kelli Carhart as a Senior Managing Director and Head of Multifamily Debt Production.
Carhart joins CBRE from Freddie Mac, where she spent 17 years and served most recently as a Vice President of Conventional Production and Sales, overseeing more than $30 billion of annual production volume for the Central and Western sales teams. Based in Austin, Texas, she will be part of CBRE's Multifamily Capital Markets leadership team and will be responsible for continued expansion of the firm's multifamily debt platform nationally.

Carhart succeeds Mitchell Kiffe, who is retiring from at the end of March 2022 after more than 12 years with CBRE.
Urban Institute Housing Finance Policy Center Names New Leadership

The Urban Institute, Washington, D.C., named Janneke Ratcliffe to lead its Housing Finance Policy Center. Laurie Goodman, the Center's founder, will become HFPC's first Institute Fellow and will continue to lead data-driven analyses of housing and housing finance issues. Two housing finance veterans, Ted Tozer and Sarah Gerecke, joined HFPC as non-resident fellows.
Ratcliffe joined Urban in 2020 as associate vice president of HFPC, extending a career in housing finance and policy with roles at the Consumer Finance Protection Bureau, Center for American Progress, the University of North Carolina, Self-Help and GE's mortgage insurance and mortgage companies. She will lead the Center's prolific research agenda, policy priorities and projects.

Tozer, former President and CEO of Ginnie Mae, joins Urban from the Milken Institute Center for Financial Markets, where he led housing finance reform work. He brings more than 30 years of experience in the mortgage, banking, and securities industries. He managed Ginnie Mae's 1.7 trillion dollars of mortgage-backed security guarantees and more than $460 billion in annual issuance. He has been a frequent co-author of HFPC publications.
Gerecke is an adjunct professor of urban planning at NYU's Robert F. Wagner School of Public Service, and former Deputy Assistant Secretary for the Office of Housing Counseling at HUD. She brings four decades of experience designing program and policy responses to complex affordable housing and community development challenges.