People in the News Feb. 23, 2022: Shelley Duffy Joins Incenter LLC as SVP

Shelley Duffy Joins Incenter LLC as Senior Vice President of Enterprise Sales
Incenter LLC, Philadelphia, named Shelley Duffy Senior Vice President of Enterprise Sales.
Duffy, who is based in Denver, brings more than 15 years of management and executive-level experience to her role. She was previously Senior Vice President of Enterprise Sales with Computershare Loan Services, which she joined after serving as Senior Relationship Manager of Enterprise Sales with Radian.
New American Funding Promotes Brooke Anderson to SVP of Business Development and National Recruiting

New American Funding, Tustin, Calif., named Brooke Anderson as Senior Vice President of Business Development and National Recruiting, responsible for overseeing national retail growth. In addition, she is responsible for pursuing, attracting and maintaining a team of mortgage talent.
Anderson has more than 12 years of industry experience. In her previous role as Vice President of Business Development and Recruiting, she rebuilt her entire department and was instrumental in facilitating the way regional teams worked with Recruiting, as well as coordinating their training and development, systems and communications.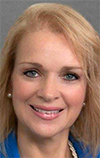 Down Payment Resource Taps Marcy Ash, AMP, as Director of Strategic Projects
Down Payment Resource, Atlanta, appointed Marcy Ash, AMP, as director of strategic projects. She will manage relationships with state Housing Finance Agencies and spearhead industry partnerships and strategies.
Ash has more than 28 years of experience. Prior to joining the DPR team, Ash was assistant vice president and senior product manager at Huntington Bank, where she was responsible for developing, implementing and managing the company's affordable lending products and programs.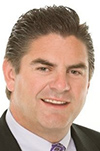 Inlanta Mortgage Promotes Kevin Laffey to Senior Vice President of Sales and Business Development
Inlanta Mortgage, Pewaukee, Wis., promoted Kevin Laffey from regional production manager to senior vice president of sales and business development. He is now responsible for building new business for the company nationwide.
Laffey has more than 30 years of experience in the mortgage business. Prior to joining Inlanta Mortgage in 2011, he held managerial sales positions at Wells Fargo and Bank of America and ran his own independent mortgage company for several years. While with Inlanta Mortgage, he served as a regional manager for Iowa, Missouri and Kansas and ran a top-performing branch in Kansas City with his wife, Cindy Laffey, an Inlanta branch partner.

CondoTek Names Lisa Geloso Head of Product Development and Customer Success
CondoTek, Philadelphia, promoted Lisa Geloso to head of product development and customer success. She previously served as the company's director of business development and product operations.
Geloso has more than 30 years of mortgage industry experience and has held executive positions at Bank of America, Wells Fargo, TD Bank and other lender,s including Freedom Mortgage and Arc Home Loans LLC. In her new position, she will continue to enhance CondoTek's product offerings.

Plaza Home Mortgage Names Jeff Leinan President of Wholesale Production; Allyson Folely EVP of Wholesale Operations
Plaza Home Mortgage, San Diego, named Jeff Leinan, former Executive Vice President of National Wholesale Production, to the newly created role of President of Wholesale Production. Allyson Foley joined the team and will assume the role of Executive Vice President of Wholesale Operations.
Leinan has been with Plaza for nearly 14 years. He first joined the company in 2008 as a Divisional Executive and was promoted to Executive Vice President in 2018. In his new role, Jeff will be responsible for all aspects of origination, underwriting and production for the company's wholesale lending division.
Foley joins Plaza from Stearns Lending, where she was Executive Vice President, Operations, and was responsible for operations and underwriting for the company's Wholesale platform. In her new position at Plaza, she will align the company's regional Wholesale operations into a more unified approach.

Las Vegas Team Joins Planet Home Lending
Planet Home Lending LLC, Meriden, Conn., tapped Branch Manager Ruben Moreno to lead a new Las Vegas team. He is joined by Sales Manager Astrid Amador and Loan Originators Henry Thomas and Juanita Flores.
Moreno and his team have 15 years of mortgage industry experience, including originating conventional, FHA and VA loans. Planet Home Lending also participates in Arizona's Home Plus program, which offers down payment assistance.

Paradatec Names Kim Weaver Director of Product Strategy
Paradatec Inc., Cincinnati, Ohio, named Kim Weaver director of product strategy.
Weaver has more than 25 years of experience in the financial services industry, with a focus on mortgage and consumer lending. She spent 15 years at Fiserv, where she held senior roles in product management, product strategy and client delivery. She also served as a vice president at digital technology company Pyramid Systems Inc. and as a senior business analyst at Freddie Mac. She has also been active with the Mortgage Bankers Association's data standards organization MISMO.

SitusAMC Promotes Joe Salmons, Rob Dace
SitusAMC, New York, promoted Joe Salmons and Rob Dace to Senior Vice President of Sales and Associate Vice President of Sales, respectively. They are part of SitusAMC's Title Production Solutions division (formerly String Real Estate Information Services.) 
Salmons and Dace will be responsible for driving continued growth of the firm's title production offering. Salmons will be responsible for leading the strategic and operational direction for the sales team, ensuring that key growth objectives are achieved while overseeing key partnerships. Dace will focus on expanding the firm's client relationships.
Salmons brings more than 20 years of experience in the mortgage and title industries to SitusAMC. Prior to joining SitusAMC, he served as the National Director of Business Development for Visible Equity, an industry-leader in data warehousing, analytics and visual reporting software. Prior to that, he spent seven years as the Vice President of Sales at ValueCheck, a top provider of software for the middle market credit unions, community banks mortgage lending and title insurance verticals. Before joining ValueCheck, he held various sales leadership roles across the mortgage and title industry including First Valuation, National 1 Source, and Lenders First Choice. He has been recognized as an MBA Future Leader.
Prior to joining SitusAMC, Dace served as a Licensed Mortgage Loan Originator for Michigan United Mortgage. Before that, he was an Account Executive for NYCB Mortgage Banking. He also held sales roles at several top organizations including Credit Suisse and CitiMortgage, among others.