Dealmaker: UIP, Churchill Living Acquire Apartment Tower Near Amazon HQ2
UIP Cos. and Churchill Living acquired The Millennium, a 300-unit apartment community directly across Metropolitan Park from Amazon's new HQ2 in Arlington, Va.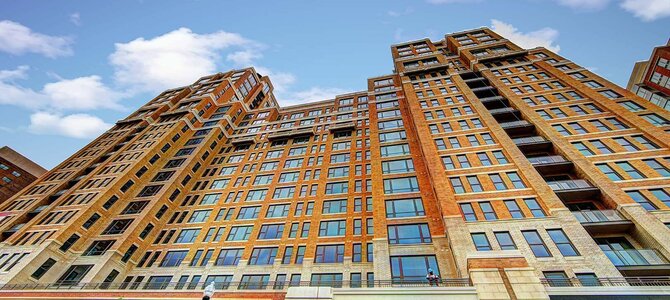 Public records indicate UIP Cos. and Churchill Living paid $200.5 million for the 19-story tower.
The venture purchased the 12-year-old asset from Clarion Partners, New York, represented by CBRE Vice Chairman Bill Roohan. KKR Real Estate Finance, New York, placed a $135 million first trust mortgage on the property. UIP also raised an additional $78 million for the acquisition, some of it raised through crowdfunding platform CrowdStreet.
Temporary housing firm Churchill Living will take up to 150 apartments in the building to service its base of government and private-sector clients needing short-term accommodations.
Located at 1330 South Fair Street, The Millennium is the first of several planned residential structures overlooking two-acre Metropolitan Park. After Amazon selected National Landing for its new HQ2 campus, the last two sites slated for residential use became the location for Amazon's two main headquarters buildings, which are now under construction. Amazon plans to spend more than $14 million to renovate Metropolitan Park.
UIP said it plans to convert the current street-level lobby and office space to 5,000 square feet of retail space for an upscale restaurant, which will create an indoor/outdoor café facing the park. It also plans to invest $9 million to renovate the building's common areas and individual apartments, focusing on high-tech and high-end features.
Amazon's HQ2 is expected to have nearly 25,000 employees by 2030, greatly increasing demand for housing and other services in the area.