Joe Camerieri of Mortgage Cadence: Finding Opportunities in a Downturn: Lessons for 2023
Joe Camerieri is Executive Vice President and Client Account Management Executive with Mortgage Cadence, Denver. He can be reached at 217/216-1779.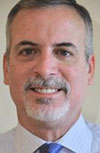 If you've read any headlines lately, you're probably aware we're at the beginning of an industry downturn. Volumes have begun to fall, most lenders are scaling back in certain areas and the list goes on. The 'doom and gloom' narrative seems to be everywhere.
Make no mistake, everyone working in the home finance industry is experiencing a big drop in volume. Many companies have seen their loan production drop by half. In a typical market, this would be a shocking occurrence that could lead to shuttered companies. But that's not what's happening, at least not yet.
There is a great deal of uncertainty as to the health of the U.S. real estate business in 2023, of course, and we're all hearing plenty of negative narrative as the industry contracts in the face of lower overall loan volumes. However, that's not what many lenders are focused on. We've spoken to many lenders who are finding bright spots – opportunities amidst the challenges.
Still a great time to be a mortgage lender
Instead of getting caught up in the bad news of a shifting real estate industry, many lenders are focused instead on the MBA's mortgage finance forecast for 2023. In its most recent analysis, MBA economists still believe that lenders will originate over $2 trillion in new mortgage originations next year.
Just a few years back, a $2 trillion year was considered a massive success. Leading lenders haven't forgotten that. They realize that this is a great deal of business, and, with this in mind, many are meeting with vendors to talk about making changes that would make them more competitive next year.
And the industry is also realizing the competitive edge is not just from the front-end experience. Lenders who had previously been completely focused on the customer experience, were not focused on the right things. Back-office efficiency is just as key.
This is a significant change from the direction these conversations have been going over the past few years. Throughout the COVID crisis, and even before that, the industry was focused exclusively on the borrower's experience.
The borrower's experience is still important, but now the industry is focused on how to get more loans through their pipelines faster and cheaper. And that's exactly what they should be focused on now. Costs are still much too high, and lenders need the ability to do more with smaller teams.
Even better, many of the lenders are in a financial position, despite the drop in volume, to make investments in new technology platforms that could deliver competitive advantages.
Getting ready for a very competitive market
This is going to be very important as lenders will all be competing for a smaller number of loans next year. It will still be significant, but if lenders want to grow their existing businesses, the only way they'll be able to do it will be by taking volume from competitors.
Unfortunately, much of the technology they have acquired over the past few years is underutilized. This happens when investments are made in tools that the lender either doesn't have time or staff to implement or that their legacy technology providers weren't willing to integrate.
In other cases, executives set out to create better tech stacks in order to streamline their processes and only then learned that their current LOS either wasn't already or couldn't be easily and affordably integrated with those tools.
In 2023, we expect to see many lenders choosing LOS technology that will allow them to connect to the partners and technology tools they want and then craft their own distinctive borrower, agent, and loan officer experiences. There will be a lot of businesses out there to compete for and this will be one key to getting more of it.
It's clear to me that there are strong lenders out there who have saved money during the pandemic and are looking at technology as a way to compete in 2023. Some of them will get this job done and lead the industry next year.