Joe Welu of Total Expert: How to Motivate Employees to Embrace New Technologies
Joe Welu is founder and CEO of Total Expert, a fintech software leader that launched the first customer experience platform purpose-built for modern financial institutions. Since 2012, Joe has led Total Expert's vision, culture and growth to more than 300 employees today. The company powers CRM, marketing and customer engagement for more than 170 financial institutions—from leading community banks and credit unions to 15 of the top 25 U.S. banks and lenders.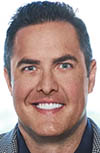 Implementing a new technology or process during uncertain economic times might seem counterintuitive. However, improving internal workflows to be more efficient and effective is precisely the move that lenders should consider as they plan for the year ahead.
Rising inflation has weakened consumer spending, and interest rate hikes have prompted some buyers to delay their home purchases and refinances. Practices and workflows that might have been successful in boom times might not be enough to navigate the choppy waters ahead.
A recent Technology Insight Study from STRATMOR Group found that the benefits of digital mortgage technologies are many, from increased borrower satisfaction and faster time-to-close at the top of the list. But change is difficult for humans, who often prefer the inertia of sticking with time-tested and trusted ways of working, even if they are old-school and outdated. Getting loan officers to adopt a new technology takes time, clear communication, and commitment.

The Adoption Curve
Adoption of any innovation takes time and happens in waves. In the '60s, social scientist Everett Rogers developed the concept of the "Diffusion of Innovation," which lays out the process in which change occurs. When new technologies are initially introduced, they typically are embraced first by a small group that Rogers called "innovators." These people are candidates for a pilot test of the platform and can serve as evangelists during a wider rollout.
This group is followed by "early adopters," a little more than 10% of an organization. Early adopters are more judicious in their adoption of technologies but have a strong role in forming opinions about technology. Then, adoption starts to reach critical mass, with the "early majority" and "late majority" joining in. Early majority participants are less skeptical of embracing new technologies than the latter group; however, both tend to embrace the new technology much later than innovators and early adopters. In the rear are the "laggards," typically focused on the traditional way of working.
While the first waves of adopters will embrace change with little to no reward (other than to try something new), the remainder of the organization may need a little prompting to get excited and engaged. This is true for the adoption of new technology, as well.
Gamify the Process
Gamification draws "players" (aka users) into a platform and enables management to receive immediate feedback on users' adoption of and proficiency with the new platform. For the competitive types drawn to the lending industry, gamification can be an effective way to encourage the adoption of a new mortgage technology platform.
For example, it may make sense for companies to establish a contest environment that recognizes adopters of new technologies. Consider creating a leaderboard that publicly shares rankings based on consecutive days logged into the platform, completed training models, and similarly quantifiable achievements. Reward top performers with incentives such as company swag, gift cards, or cold hard cash.
Offer Assistance
For those users who are a little slower to adopt the technology or who struggle to use it in their day-to-day work, be sure to have team members available to offer assistance. This help can take many different forms, starting with partnering with a power user for discrete 1:1 instruction. Create an email alias that employees can use to ask questions when they need help and to keep communication flowing. Often, it's not easy for people who have internalized a specific way of working to adapt to change. Providing private help can make it easier for them to ask for it.
Scheduling regular "office hours" where employees can pop in for a quick question or a refresher lesson is another effective strategy for getting team members the help they need. After the initial training during roll-out, conduct weekly bootcamps to help employees learn how to accomplish one new task in the platform. These bootcamps can be held for as long as there is a need for ongoing learning.
Share Successes
As more of the team begins to embrace the platform, share the successes made possible by the technology. Has a loan officer been able to close deals 50% faster? Has the team fine-tuned its target lists and achieved a higher volume of marketing-qualified leads? Putting a spotlight on the qualitative and quantitative benefits others are achieving via the platform clearly illustrates the value of adoption for holdouts.
Times are changing, and it is time for many lenders to change with them. Those firms that look at the changing economic environment as an opportunity to take advantage of new technologies will find themselves ahead of those that do not.
(Views expressed in this article do not necessarily reflect policy of the Mortgage Bankers Association, nor do they connote an MBA endorsement of a specific company, product or service. MBA NewsLink welcomes your submissions. Inquiries can be sent to Mike Sorohan, editor, at msorohan@mba.org; or Michael Tucker, editorial manager, at mtucker@mba.org.)