Pending Homes Down 6th Straight Month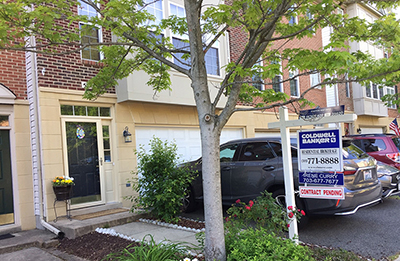 Pending home sales slid for the sixth consecutive month in November, the National Association of Realtors reported Wednesday, to their second-lowest monthly reading in 20 years.
The Pending Home Sales Index — a forward-looking indicator of home sales based on contract signings — fell by 4.0% in November to 73.9. Year-over-year, pending transactions fell by 37.8%.
All four U.S. regions recorded month-over-month and year-over-year declines in transactions. In the Northeast, the index fell by 7.9% from October to 63.3 and fell by 34.9% from a year ago. The Midwest index fell by 6.6% to 77.8 in November and by 31.6% from one year ago. The South fell by 2.3% to 88.5 in November and by 38.5% from the prior year. The West index dropped by 0.9% in November to 55.1, and fell by 45.7% from a year ago.
"The Midwest region — with relatively affordable home prices — has held up better, while the unaffordable West region suffered the largest decline in activity," said NAR Chief Economist Lawrence Yun.
"Year-over-year declines in pending-home sales were most severe in the West," said Odeta Kushi, Deputy Chief Economist with First American Financial Corp., Santa Ana, Calif." West coast markets are also where we are seeing the fastest house price deceleration."
Kushi, however, noted some optimism: interest rates dipped further in December and mortgage applications data in November and December point to buyers returning to the market. "Pending-home sales in November reflect a freeze in the housing market, as buyers remain on the sideline and sellers are staying put," she said. "Yet, mortgage applications point to a thawing, but still cold, housing market as mortgage rates come down."
Yun noted rising interest rates "drastically cut" into contract signings. "The residential investment component of GDP has fallen for six straight quarters," he said. "There are approximately two months of lag time between mortgage rates and home sales. With mortgage rates falling throughout December, home-buying activity should inevitably rebound in the coming months and help economic growth."