Dealmaker: Comstock, Berkadia Secure $78M Refinancing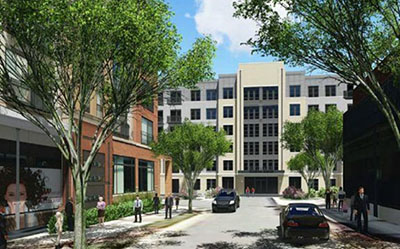 (Loudoun Station, Ashburn, Va.)
Comstock Holding Cos., Reston, Va., jointly structured a 10-year, 4.5% fixed-rate $77.5 million loan with Berkadia Commercial Mortgage, New York, to refinance Phase II of Comstock's Loudoun Station in northern Virginia.
Loudoun Station in Ashburn, Va. on the Washington Metro's Silver Line, includes more than one million square feet of Class A mixed-use space with another 1.5 million square feet planned for future delivery. Loudoun Station Phase II includes the BLVD Gramercy East and BLVD Flats apartment buildings as well as ground-floor retail and structured parking. Loudoun Station is the only Metro-connected development in Loudoun County.
Patrick McGlohn, Miles Drinkwalter, and Joyce Connolly led the refinancing effort for Berkadia.
"We were able to lock in the interest rate before the run-up in yields, which will result in substantial interest savings over the life of the loan," McGlohn said.
Comstock Chief Financial Officer Christopher Guthrie noted the construction take-out loan's terms exceeded his expectations on both rate and total proceeds.