Manhattan Apartment Rents Jump to Near Record Levels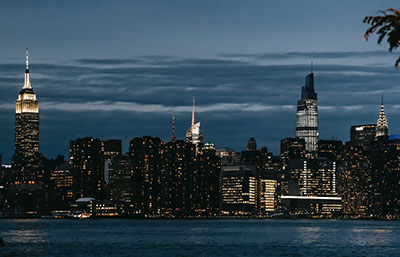 Median and average Manhattan rents rose in November to their third-highest level on record, according to The Elliman Report prepared by Miller Samuel Real Estate Appraisers and Consultants, New York.
The median Manhattan rent equaled $4,095, up 18.7% annually and 2.1% higher than October. Average rents rose 19% year-over-year to $5,249 but slipped 3.4% from the prior month, mostly due to the luxury market's slowing performance. The luxury median and average rent, representing the top 10 percent of all rentals, declined month-over-month by 11.5% and 9.3% respectively after several record-setting months.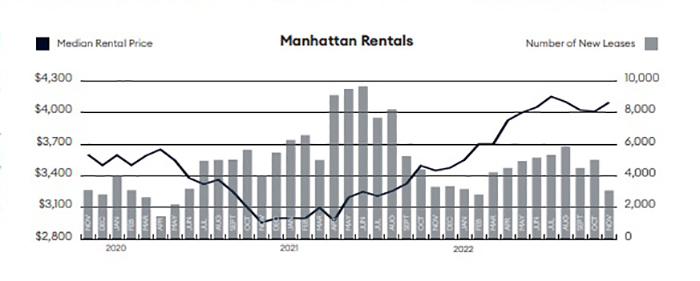 Net effective median rents (median rents less landlord concessions) equaled $4,033 in November, the third-highest figure on record the first time above the $4,000 threshold in two months after peaking at $4,150 in July. This figure was 15.2% higher than the same month just before the pandemic.
Studio apartments rented for $77.72 per square foot in November, or $3,067, the report said. Single-bedroom units averaged $78.43 per square foot or $4,190 and two-bedroom units priced at $79.04 per square foot or $6,235 on average, the report said.
Manhattan's vacancy rate increased slightly month-over-month to 2.42% as the number of days an apartment remains on the market fell from 60 in October to just 45 in November.