MBA Statement on Senate Passage of FY 2023 Omnibus Funding Package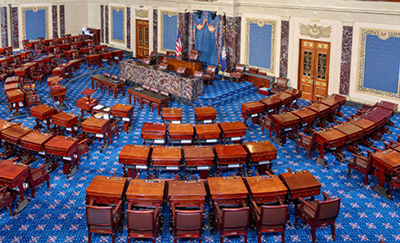 Bob Broeksmit, CMB, President and CEO of the Mortgage Bankers Association, issued the following statement on the Senate passage of $1.7 trillion fiscal year 2023 omnibus spending bill:
"The Senate has passed a fiscal year 2023 spending package that includes important housing provisions for which MBA has advocated. The $8.1 billion increase in HUD programs from FY 2022-enacted levels, including a sharp increase in administrative expenses to support the work of Ginnie Mae, will improve the overall experience for borrowers and lenders of single-family and multifamily properties and help spur affordable housing development.
"We are especially pleased to see language that supports FHA IT modernization, manufactured housing construction, homeownership counseling, efforts to resolve delays in FHA multifamily pipeline funding, grants that encourage localities to remove legal and regulatory barriers that impede new construction, and the extension of the National Flood Insurance Program.
"MBA encourages the House to pass this bill quickly so it can be signed into law by President Biden."
The House is expected to take up the bill on Friday.