Gas Prices Drop; Consumer Confidence Rises to 4-Month High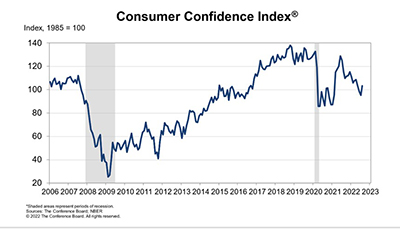 Gas prices fell to a four-month low this month; conversely, consumer confidence rose to a four-month high, The Conference Board reported Tuesday.
The Conference Board Consumer Confidence Index increased by 7.9 percent in August, following three consecutive monthly declines. The Index now stands at 103.2, up from 95.3 in July. The Present Situation Index—based on consumers' assessment of current business and labor market conditions—improved to 145.4 from 139.7 last month. The Expectations Index—based on consumers' short-term outlook for income, business, and labor market conditions—increased to 75.1 from 65.6.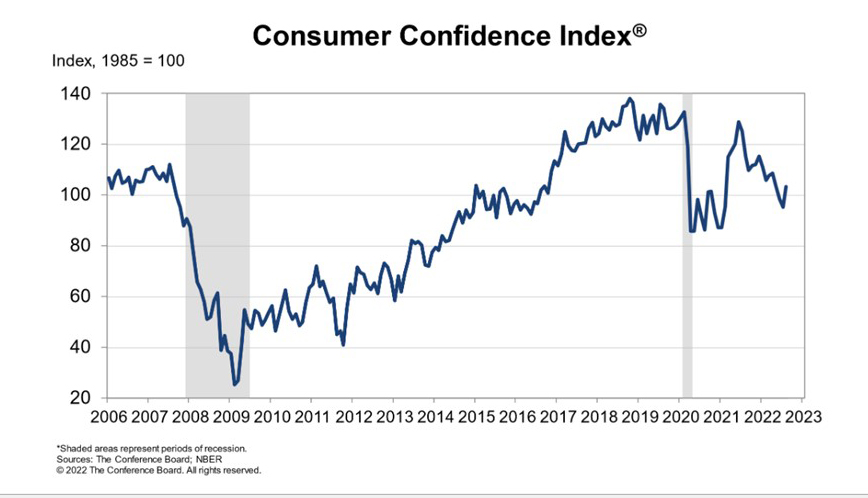 "Consumer confidence increased in August after falling for three straight months," said Lynn Franco, Senior Director of Economic Indicators with The Conference Board. "August's improvement in confidence may help support spending, but inflation and additional rate hikes still pose risks to economic growth in the short term."
"Lower gas prices throughout the month and a rebound in equities through the first half of it breathed some fresh life into consumer confidence in August," said Tim Quinlan, Senior Economist with Wells Fargo Economics, Charlotte, N.C. "Inflation has been a top-of-mind concern for consumers for at least the past year and one of the most visible and persistent manifestations of that is pain at the gas pump. A drop below $4/gallon on average for gasoline across the country in August brought some much-needed relief."
The report said consumers' appraisal of current business conditions was more favorable in August: 19.2% of consumers said business conditions were "good," up from 16.3%; 23.2% of consumers said business conditions were "bad," down from 24.2%.
Consumers' assessment of the labor market was mixed: 48.0% of consumers said jobs were "plentiful," down from 49.2%; however, 11.4% of consumers said jobs were "hard to get," down from 12.4%.
Consumers were more positive about the short-term business conditions outlook in August: 17.5% of consumers expect business conditions will improve, up from 13.7%; 22.3% expect business conditions to worsen, down from 26.2%.
Consumers were more optimistic about the short-term labor market outlook: 17.4% of consumers expect more jobs to be available, up from 15.1%; 19.3% anticipate fewer jobs, down from 21.1%.
Consumers were more positive about their short-term financial prospects: 15.8% of consumers expect their incomes to increase, up from 15.3%; 14.5% expect their incomes will decrease, down from 15.5%.