Industry Briefs Aug. 10, 2022: TransUnion Says Serious Delinquencies 'Normalizing' to Pre-Pandemic Levels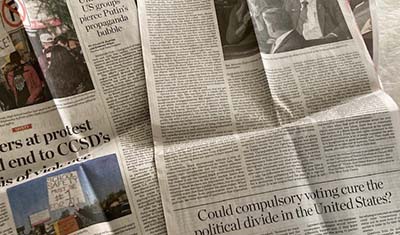 TransUnion: Serious Delinquencies Normalizing to Pre-Pandemic Levels
TransUnion, Chicago, said the first half of 2022 concluded with a normalization in serious delinquency rates to pre-pandemic levels for most credit products as lenders continued to expand access to credit cards and personal loans.
The TransUnion Q2 2022 Quarterly Credit Industry Insights Report reported consumers with credit cards and personal loans has reached record highs, driven by an increase in loans to non-prime consumers.
The report said available home equity of mortgage holders continues to grow, hitting an aggregate total of $18.4 trillion in the first quarter and is up 22% year over year and 52% over the past five years. Nearly 80 million consumers have available equity in their homes, with a median equity of $223,000 and around 4.5 million homeowners having more than $1 million in available equity. As a result, homeowners are tapping the record levels of equity in their homes, with HELOC and home equity loan originations increasing YoY by 41% (the highest volumes booked since the end of 2019) and 29%, respectively.
"Mortgage lenders are now considering adding home equity lending to their portfolios as they look for growth in a declining refinance market and seek opportunities to cross-sell to their existing customer base by tapping into historic amounts of home equity," said Joe Mellman, TransUnion Senior Vice President and Mortgage Business Leader. "Consumers are increasingly interested in HELOC and home equity loan lending – leveraging rising home values to access affordable capital. Having a comprehensive understanding of industry dynamics in relation to the home equity market can help mortgage lenders identify homeowners in the market for home equity. Utilizing tools that can identify how much equity a homeowner has in their property such as CLTV insights becomes critical in targeted campaigns. This is ever-important as rising interest rates place additional pressure on the housing market and on consumers."
NewPoint Real Estate Capital, Morgan Properties Launch NewPoint Impact
NewPoint Real Estate Capital, New York, launched NewPoint Impact, a proprietary affordable housing lending platform that pairs private capital with government-subsidized products to deliver a set of next-generation affordable housing financing options. NewPoint Impact is a partnership between NewPoint and Morgan Properties, one of the largest multifamily owners in the U.S.
Under the leadership of NewPoint's Rob Wrzosek, who was recently elevated to President – Affordable Strategies, NewPoint's Proprietary Affordable Team will work closely with the firm's originators and mortgage broker partners to offer the suite of NewPoint Impact products that provides affordable housing developers with flexible, custom-tailored solutions from construction loans to long-term permanent financing. Financing amounts start at $8 million and are available to both for-profit and non-profit 501(c)(3) developers, with terms ranging from 2 to 40 years, depending on the execution.
Fitch: U.S. Home Price Corrections on Horizon
Fitch Ratings, New York, said continued home price overvaluation and decelerating U.S. home price growth are auguring for some regional home price corrections in the coming months.
Fitch estimates home prices in 89% of the country's MSAs are overvalued. Housing in 57% of the MSAs is more than 10% overvalued, compared to only 4% overvalued pre-pandemic. Pressure from rising home prices and mortgage rates coupled with a slowing rate of homebuying are pointing to some home price corrections (likely to start from the West Coast) in the second half of 2022.
Fitch expects that home price growth will continue to grow, albeit more slowly, for the second quarter due to home price data lag and mortgage lock-in effect. Despite the prospects of a home price correction, Fitch deems a housing market crash akin to the Great Financial Crisis highly unlikely. The main reasons are because housing inventory is still constrained, and existing homeowners who have benefited from low mortgage rates are unlikely to sell their properties.
Accurate Group Partners with Freddie Mac as Verified ACE+ PDR Software Provider
Accurate Group, Cleveland, Ohio, received verification from Freddie Mac for its ACE+ PDR (automated collateral evaluation plus property data report) offering.
Accurate Group will deliver data collection for ACE+ PDR orders through its property inspection division, GroundWorks. Real estate lenders who leverage Accurate Group for Freddie Mac's new ACE+ PDR offering, may benefit from appraisal modernization resulting in cost savings, quicker turn times, mitigation of risk and a panel ready to fulfill orders.
FormFree Partners with HomeScout
FormFree, Athens, Ga., partnered with HomeScout, a wholly owned subsidiary of FirstClose, to launch HomeScout Qualified Borrower, a tool that helps lenders generate leads and concentrate borrower conversion efforts on mortgage-ready home buyers.
HomeScout offers mortgage professionals a suite of tools built to capture more purchase business and close more loans by engaging with in-market home buyers early in their home buying journeys. FormFree and HomeScout helps prospective homebuyers — including those with thin credit files or no credit score at all — understand their buying power and share it with lenders before completing a detailed loan application or receiving an initial loan estimate.
Universal Mortgage Automates Hyperlocal Digital Advertising with Adwerx
Universal Mortgage, Coral Gables, Fla., launched Adwerx Retargeting, placing loan officers in front of customers and prospects who visit their webpages.
Automated retargeting ads work by creating a personalized, customizable ad for every Universal Mortgage Loan Officer. Once somebody visits the LO's webpage, their ad will then follow the individual wherever they go on the web and social media. The ads are compliant and include the corporate brand's logo and colors, ultimately strengthening both the brand of the producers and the company.
Realfinity Announces Partnership with Quantarium
Realfinity, Miami, is now delivering information to homeowners about their home's value with data through a partnership with Quantarium. The company's tie with Quantarium's technology will allow Realfinity users to gain more insight into their property as well as its standing within the housing industry.
With Realfinity's relationship with Quantarium, the company's HomeDashboard users will experience real estate intelligence. Homeowners will benefit from gaining a deeper understanding of the market and their home's value range and can leverage the data to make informed decisions regarding their investments and financial future.