Industry Briefs Aug. 23, 2022: Vice Capital Markets Releases API for Freddie Mac Cash Purchase Statement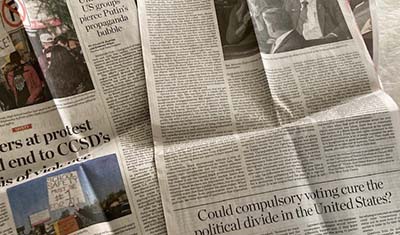 Vice Capital Markets Releases API for Freddie Mac Cash Purchase Statement
Vice Capital Markets, Novi, Mich., released an integration for Freddie Mac's Cash Settlement Purchase Statement application programming interface. The API simplifies the funding reconciliation process by providing direct access to cash purchase statement data for the loans sold to Freddie Mac, enabling lenders to review and export purchase advice information.
Using the Cash Settlement Purchase Statement API, Vice Capital clients can access the full contract and loan level detail of each loan committed on a particular date directly through the Vice Capital client portal, leading to a faster and more accurate reconciliation process.
MCTlive! Capital Markets Platform Integrates with Freddie Mac's Cash Settlement Purchase Statement API
MCT, San Diego, integrated with Freddie Mac's Cash Settlement Purchase Statement API. This API connection allows MCT Mark-to-Market and Hedge Accounting Reports to be updated with Freddie Mac purchase data directly, instead of waiting to run reports through a Loan Origination System.
By removing manual data entry into the LOS the connection to this API will provide more accurate and timelier 'Held For Sale' reporting. The integration also allows MCTlive's Loan Commitment Tracker to automatically draw down outstanding commitments as loans are purchased by Freddie Mac.
First American Data & Analytics Introduces Procision AVM Suite
First American Data & Analytics, Santa Ana, Calif., introduced Procision, an automated valuation model suite that uses a blended ensemble modeling approach to deliver accuracy to lenders and financial services clients, proptech companies and other consumers of real estate data.
The Procision AVM suite includes three AVM platforms, each designed to suit the demands of different clients – Procision Premier is a lender-grade AVM, the Procision Power AVM can be embedded on client websites, and the Procision Direct AVM offers portfolio analysis and can be used to create targeted marketing campaigns.
Staircase Launches Credit Waterfall Technology
Staircase, Philadelphia, launched Credit Waterfall, a new application program interface (API) that enables lenders to streamline originations by providing access to all credit providers serving the mortgage market.
Credit Waterfall enables lenders to easily switch between credit providers to get the best pricing every time and to securely share a borrower's credit data throughout their other systems. The API also lets lenders toggle between soft and hard credit pulls so they can better control expenses while protecting their leads from trigger credit pull alerts at other lenders.
Incenter Insurance Solutions Launches Lender Insurance Services
Incenter Insurance Solutions, Fort Washington, Pa., announced its Lender Insurance Services. These programs are designed to give lenders a competitive advantage in the commercial and investor markets through two distinct offerings: 1) real estate investment portfolio reviews of existing insurance, and 2) specialty insurance products for short-term opportunities, such as fix and flips.
Through the portfolio review services, agents make sure adequate insurance coverage is in place for each asset, whether properties are all in one region or dispersed across the U.S. Acting as consultants, they seek to determine whether existing policies are free of issues that could delay a closing or reduce the salability of a portfolio since the systematic acceptance of insufficient coverage can cause undue exposure to loss and potentially violate lender investor covenants. The work product includes written reports for loan files confirming all requirements have been met.
Eleven Mortgage Deploys OptifiNow's Wholesale-Centric CRM Platform
OptifiNow, Seal Beach, Calif., deployed its sales and marketing platform with Eleven Mortgage, the wholesale division of Benchmark Mortgage.
Eleven Mortgage sought to replace its CRM and selected OptifiNow. After selecting OptifiNow, Eleven Mortgage deployed the platform within 30 days.
Angel Oak Home Loans Implements SimpleNexus' Homeownership Platform
SimpleNexus, Lehi, Utah, announced Angel Oak Home Loans selected its Nexus Engagement and Nexus Origination to support a streamlined mortgage experience for a wide range of borrowers.
A customized, dynamic loan application developed for Angel Oak Home Loans supports both agency mortgage lending and unique data fields for non-QM lending. Additionally, SimpleNexus' streamlined management of "one off docs" enables loan originators to efficiently generate, distribute, e-sign and organize these document types.
ATTOM Acquires Estated Property Data Licensing Company
ATTOM, Irvine, Calif., acquired Estated, a property data licensing company.
Estated fuels companies of all sizes across insurance, real estate, mortgage lending and home service industries with simple property data platforms. The acquisition of Estated, whose mission is to make working with data simple, was seen as a seamless fit for ATTOM given its mission to increase real estate transparency in America. With aligned goals, ATTOM continues to expand its data footprint as well as its presence in the property data marketplace.
Inco-Check LLC Becomes QC Ally, Unveiling New Brand Identity
Inco-Check LLC, Boston, announced a corporate rebrand, including a new company name, QC Ally LLC.
Officials said this new brand represents culmination of the company's 22-year legacy of working collaboratively with client partners along with the new ownership's vision of fostering innovation through high-quality QC and audit platforms. Inco-Check was acquired by Narrow Gauge Capital in March.
NewPoint Real Estate Capital, Morgan Properties Launch NewPoint Impact
NewPoint Real Estate Capital, New York, launched NewPoint Impact, a proprietary affordable housing lending platform that pairs private capital with government-subsidized products to deliver affordable housing financing opportunities.
NewPoint Impact is a partnership between NewPoint and Morgan Properties, one of the largest multifamily owners in the US. NewPoint's Proprietary Affordable Team will work closely with the firm's originators and mortgage broker partners to offer the suite of NewPoint Impact products that provides affordable housing developers with a full gamut of flexible, custom-tailored solutions from construction loans to long-term permanent financing. Financing amounts start at $8 million and are available to both for-profit and non-profit 501(c)(3) developers, with terms ranging from 2 to 40 years, depending on the execution.
FHA, Ginnie Mae Seek Public Input on Enhancements to Title I Manufactured Housing Programs
FHA and Ginnie Mae published a Request for Information to seek public input on their Title I Manufactured Housing Programs. The RFI gives industry stakeholders an opportunity to address a range of questions regarding the following topics:
• opportunities to improve the use and effectiveness of the Title I manufactured housing program, including the program's loan limits;
• FHA and Ginnie Mae lender eligibility requirements: and
• how to make the programs more competitive in both the primary and secondary markets.
Interested stakeholders are encouraged to provide input on the RFI prior to the conclusion of the comment period, which ends on September 26.
Exceleras, Calque Form Partnership
Exceleras, Glencoe, Ill., formed a partnership with Calque, developers of the Trade-In Mortgage platform. Calque will leverage Exceleras software to manage the disposition of real estate added into its portfolio, using the Exceleras workflow and national network real estate agents to find and engage local agents.
The Calque platform allows any home buyer to close on their new home before they sell their existing home. While there are other home purchase platforms that appear similar, Calque doesn't act as a real estate agent for either buyer or seller and shares no direct involvement (and no conflict of interest) when it comes to pricing the home for purchase or sale. At this time, the Calque platform is available in a number of markets, including Virginia, South Carolina, North Carolina, Colorado, Florida, Arizona, Tennessee and California, but is expected to be available nationwide in 2023.
FormFree, Finastra Partner on Borrower Verifications
Finastra and FormFree partnered to further streamline electronic borrower verification for mortgage lenders. FormFree's AccountChek will integrate directly into Finastra's Mortgagebot solutions to facilitate an automated asset, income and employment verification process that paves the way for faster loan decisioning.
Fusion Mortgagebot is Finastra's cloud-based lending platform that maximizes operational efficiency and mortgage opportunities for lenders. The integration of FormFree's AccountChek delivers time savings with its streamlined verification process. Borrower permissioned asset, income and employment data is retrieved and formatted into underwriter-friendly reports, providing lenders with full transparency and direct-source data for better credit decisioning while reducing processing time and risk of fraud.
MortgageHippo Integrates with Polly to Streamline Lender Workflow
MortgageHippo, Chicago completed integration with Polly, a provider of SaaS technology for the mortgage capital markets space. Through this integration, mutual customers can access Polly's Product and Pricing Engine and fully their unique price configurations from directly within the MortgageHippo POS platform.
MortgageHippo's platform embraces a no-code/low-code design to enable lenders to accelerate the time to delivery of tailored, constituent-centered experiences for both borrowers and loan officers. The platform provides lenders the flexibility to originate across all production channels, the agility to adapt to evolving market needs and the adaptability to keep pace with the accelerating pace of change across the landscape.
Network Transaction Solutions Launches RON Services in Texas
Network Transaction Solutions, Plant City, Fla., introduced its Remote Online Notarization services in Texas. NTS provides its RON offerings with the assistance of the technology of Notarize, a national online notarization provider.
NTS is part of the AMD Enterprises network, which comprises multiple, national title and settlement technology and service providers. In addition to RON services, the company provides title agents with outsourced, centralized title support services, including title plant search, mobile closings, document tagging, quality control services, HOA/COA processing, nationwide mobile signings and post-closing services.
SingleSource Attorney Conclusion of Title (ACT) to Offer Consumer Savings
SingleSource Property Solutions, Canonsburg, Pa., a provider of property services supporting the U.S. housing industry, launched the SingleSource Attorney Conclusion of Title (ACT), a standardized attorney opinion letter designed to save mortgage borrowers and lenders costs while providing comparable coverage to a more costly title insurance policy.
ACT is being offered through a collaboration with Voxtur, a technology company creating a more transparent and accessible real estate lending ecosystem. Generating an ACT starts with a data-driven decision report followed by a preliminary opinion. Once the closing is complete the final ACT is issued and delivered to the lender and borrower.
CFPB Warns of 'Shoddy Data Security Practices'
The Consumer Financial Protection Bureau confirmed in a circular that financial companies may violate federal consumer financial protection law when they fail to safeguard consumer data. The circular provides guidance to consumer protection enforcers, including examples of when firms can be held liable for lax data security protocols.
"Financial firms that cut corners on data security put their customers at risk of identity theft, fraud, and abuse," said CFPB Director Rohit Chopra. "While many nonbank companies and financial technology providers have not been subject to careful oversight over their data security, they risk legal liability when they fail to take commonsense steps to protect personal financial data."
The CFPB is increasing its focus on potential misuse and abuse of personal financial data. As part of this effort, the CFPB circular explains how and when firms may be violating the Consumer Financial Protection Act with respect to data security. Specifically, financial companies are at risk of violating the Consumer Financial Protection Act if they fail to have adequate measures to protect against data security incidents.
RedfinNow Expands to Florida
RedfinNow, Seattle, announced its launch in Florida. Sellers in the Sunshine State can request a cash offer directly from Redfin to sell quickly and without worrying about preparing their home for market or negotiating with potential buyers.
RedfinNow is currently active in the Orlando and Tampa metro areas and will launch in the Miami and Palm Beach metro areas later this month. Once the Florida expansions are complete, RedfinNow will reach a total of 34 markets in 16 states and the District of Columbia.
CFPB Warns that Digital Marketing Providers Must Comply with Federal Consumer Finance Protections
The Consumer Financial Protection Bureau issued an interpretive rule laying out when digital marketing providers for financial firms must comply with federal consumer financial protection law.
The Bureau said digital marketers that are involved in identification or selection of prospective customers or the selection or placement of content to affect consumer behavior are typically service providers for purposes of the law. Digital marketers acting as service providers can be held liable by the CFPB or other law enforcers for committing unfair, deceptive, or abusive acts or practices as well as other consumer financial protection violations.
"When Big Tech firms use sophisticated behavioral targeting techniques to market financial products, they must adhere to federal consumer financial protection laws," said CFPB Director Rohit Chopra. "Federal and state law enforcers can and should hold these firms accountable if they break the law."