July Pending Home Sales Down 1%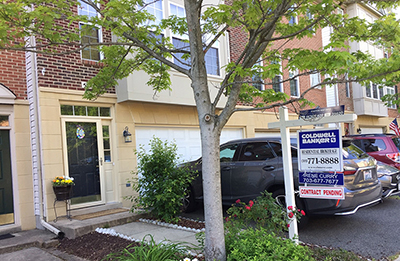 Pending home sales fell for the eighth time in nine months, the National Association of Realtors reported Wednesday, with all four regions seeing double-digit year over year decreases.
The Pending Home Sales Index (www.nar.realtor/pending-home-sales), a forward-looking indicator of home sales based on contract signings, fell by 1.0% to 89.8 in July. Year-over-year, pending transactions fell by 19.9%.
Three of the four regions saw monthly declines, but all saw double-digit annual declines. Only the West saw a monthly increase, growing by 2.2% in July to 70.0, but down by 30.1% from a year ago.
In the South, the index fell by 1.1% to 106.6 in July and 20.0% from a year ago. In the Northeast, the index fell by 1.9% from last month to 79.3 and dropped by 15.4% from a year ago. The Midwest index fell by 2.7% to 91.2 in July and 13.4% decline from a year ago.
"In terms of the current housing cycle, we may be at or close to the bottom in contract signings," said NAR Chief Economist Lawrence Yun. "This month's very modest decline reflects the recent retreat in mortgage rates. Inventories are growing for homes in the upper price ranges, but limited supply at lower price points is hindering transaction activity."
"Housing is one of the most interest-rate sensitive sectors, and mortgage rates eased somewhat last month," said Odeta Kushi, Deputy Chief Economist with First American Financial Corp., Santa Ana, Calif. "The July respite from rising mortgage rates likely buoyed contract signings, but contract signings are still down nearly 20% year over year. The year-over-year decline in contract signings is not surprising given affordability was down by more than 50% in July compared with last year. The decline in affordability has contracted housing demand, which reduces the pace of sales."
NAR said housing affordability plummeted in June to its lowest level since 1989. The monthly mortgage payment on a typical home jumped to $1,944, an increase of 54%, or $679, from one year ago.
"Home prices are still rising by double-digit percentages year-over-year, but annual price appreciation should moderate to the typical rate of 5% by the end of this year and into 2023," Yun said. "With mortgage rates expected to stabilize near 6% alongside steady job creation, home sales should start to rise by early next year."