Industry Briefs Aug. 25, 2022: STRATMOR GROUP Addresses Challenging Leads Environment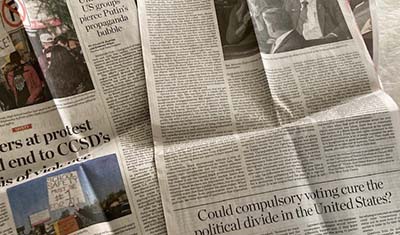 STRATMOR Group: Challenging Environment Leads Mortgage Lenders to Consider Options
In the mortgage industry's current environment of rising rates, shrinking volumes and tight-enough-to-choke margins, lenders are faced with making tough decisions in their efforts to "right the ship," according to mortgage advisory firm STRATMOR Group, Greenwood Village, Colo.
In the August Insights Report, STRATMOR experts examine the factors lenders should consider in weighing the options available in today's market: stay in the fight, sell the company or shut down the enterprise. In the article "Strategies for the Down Cycle: Option for Mortgage Lenders," STRATMOR Senior Partner Jim Cameron says most lenders will opt to stay in the fight. "The headlines are filled with news of the challenges facing lenders. Some will feel equal to the challenge and others will not. But before considering strategic options, a clear-eyed assessment of the current state of both the primary shareholders and the company is critical," he says.
The report can be accessed at https://www.stratmorgroup.com/insights-report/.
First American Title Launches Prism Digital Platform
First American Title Insurance Co., Santa Ana, Calif., launched its PRISM digital platform, which combines automation and marketing tools, allowing First American policy-issuing title agents to offer products and services directly to their customers via any computer or mobile device at any time.
The PRISM platform automates the personalized quote delivery and title ordering process, eliminating the need for lenders or real estate agents to call their title agent for a quote for title and settlement fees or to order title, which helps accelerate the transaction and strengthen relationships with the parties involved. Through the PRISM platform, real estate agents can access co-branded or white-label seller net sheets, buyer estimates, refinance quotes, marketing materials and property reports, where permitted, that highlight the title agent's role, helping both the real estate agent and title agent establish relationships with home buyers and sellers earlier in the real estate transaction and, ultimately, helping the title agent secure more title orders.
SimpleNexus to Power User-Friendly Mobile Homebuying Experience for Approved Mortgage
SimpleNexus, Lehi, Utah, said Approved Mortgage has selected SimpleNexus as its point-of-sale platform. The Indiana-based lender will use SimpleNexus' mobile-first feature set to enhance its services to clients and real estate professionals while streamlining its internal processes.
SimpleNexus creates a streamlined experience for lenders and borrowers by enabling completion of a loan application from any device, including secure document uploads, real-time loan status updates and live loan officer support. Approved Mortgage clients and their real estate agents will now get instant access to all of SimpleNexus' innovative features within a single sign-on mobile app, giving them the freedom to complete the entire homebuying process with enhanced collaboration and convenience.
Ginnie Mae MBS Portfolio Reaches $2.252 Trillion in July
Ginnie Mae's outstanding mortgage-backed securities portfolio grew for the 13th consecutive month in July, hitting $2.252 trillion, up from $2.229 trillion in June and $2.117 trillion one year ago.
New MBS issuance for July totaled $45.5 billion, supporting the financing of more than 155,000 single-family homes and rental units. The July issuance includes $43 billion in Ginnie Mae II MBS and $2.01 billion of Ginnie Mae I MBS, which includes $1.85 billion of loans for multifamily housing.
MSUFCU Launches Larky's nudge to Strengthen Digital Member Engagement
Larky, Ann Arbor, Mich., launched its nudge platform with East Lansing, Mich.-based Michigan State University Federal Credit Union. By instituting Larky's push notification technology, MSUFCU can increase awareness of its products and offerings, and proactively engage with their members digitally in a new way.
Through nudge, MSUFCU can provide a wide variety of tailored messages to their membership base of more than 320,000 members, including alerts to promote community loyalty offers, branch satisfaction surveys, cashback offers, holiday reminders and financial tips. After conducting a pilot program with Larky, MSUFCU saw an aggregate tap rate of more than 16%, as well as a satisfaction survey completion rate of 12%.
CoreLogic a la mode Verified to Support Freddie Mac ACE+ PDR
CoreLogic, Irvine, Calif., said its a la mode received verification to support Freddie Mac's ACE+ PDR (automated collateral evaluation plus property data report) platform. CoreLogic a la mode's mobile ACE+PDR platform can be completed at the subject property and delivered directly to an appraiser's clients from the TOTAL for Mobile app.
The PDR is a dynamic form containing 40+ sections that can automatically increase based on the subject property characteristics. Appraisers using TOTAL for Mobile to complete the form can save it as a PDF and deliver it directly from their mobile device to clients.
HUD Awards $41.3 Million in Housing Counseling Grants
HUD awarded $41.3 million in grants to support the services performed by the nation's housing counselors. The awards include $38.6 million in second-year housing counseling grants to 173 HUD-approved local housing counseling agencies, national and regional organizations, multi-state organizations and state housing finance agencies who were awarded grants under the September 18, 2021, Office of Housing Counseling two-year Comprehensive Notice of Funding Opportunity.
The Office also awarded an additional $2.75 million in second-year funding for six HUD-approved housing counseling agencies that received awards under HUD's November 2, 2021, Office of Housing Counseling Training NOFO. This funding will continue to support vital housing counseling services performed by these agencies, including pre-purchase homebuyer counseling, foreclosure prevention counseling, rental eviction prevention counseling and disaster recovery counseling, among others.
Staircase Introduces QC Software for BPOs
Staircase, New York, introduced software that helps business process outsourcers reduce labor costs by improving quality control in the mortgage document verification process.
Staircase's Quality Control automates the document verification process by combining a BPO's existing OCR provider with labeling software in a tight training loop where the labeling software guesses the value of the data missed by the OCR engine, the BPO staff verify the correctness of the data, and this new ground truth feeds back into the OCR engine to improve accuracy on a daily basis. The improved extraction accuracy leads to fewer and fewer documents being sent to the manual exception handling process, saving time and cost.
Polly Extends API Portfolio
Polly, San Francisco, enhanced its API strategy. The Product and Pricing Engine API enables the user to submit a loan request and quickly yield results based on a variety of granular borrower- and property-based parameters. Lenders can programmatically run scenarios to get updated rates on demand and at the borrower's point of need – a powerful tool for retail marketing sites.
Users can also maintain full control over the borrower experience by plugging the API into their own interface, allowing them to leverage the PPE's core capabilities while delivering a seamless experience within their branded solution. Further, Polly recently released a new Initial Lock API as yet another complement to its lock desk workflow automation suite. As the API integrates seamlessly with the PPE, lenders can quickly and easily run unique scenarios and lock in loan prices all from one unified system.
NewPoint Real Estate Capital Expands Seniors Housing Finance Program
NewPoint Real Estate Capital, New York, expanded its financing offerings to include seniors housing Agency loans.
NewPoint's Seniors Housing Agency Platform offers fixed- and floating-rate loans with interest-only options and a variety of prepayment structures. Eligible properties include independent living, assisted living and memory care facilities, as well as facilities with a limited amount (maximum 20% of NOI) of skilled nursing. Terms range from five to 10 years, with up to 30 years for fixed-rate loans.
In May 2022, NewPoint formed its Seniors Housing Agency Platform to supplement its existing HUD/FHA-focused seniors housing and healthcare financing capabilities.