People in the News Apr. 28, 2022: MBA Presents Burton C. Wood Award to Owen Lee
WASHINGTON–The Mortgage Bankers Association presented its annual Burton C. Wood Legislative Service Award to Owen Lee, CEO of Success Mortgage Partners, Plymouth, Mich.

MBA presented Lee with the award Tuesday at the MBA 2022 National Advocacy Conference.
"It is my honor to recognize Owen Lee, one of MBA's biggest supporters and a tireless advocate for the real estate finance industry, as the 2022 recipient of the Burton C. Wood Legislative Service Award," said Kristy W. Fercho, 2022 MBA Chair, Executive Vice President and Head of Home Lending at Wells Fargo. "Owen's leadership over the years – and especially as a valued member of MBA's Tax Task Force – has been instrumental in helping to advance MBA's top legislative priorities."
Lee's work on MBA's Tax Task Force helped frame MBA's priorities on recent legislative tax proposals and identified issues that could have been detrimental to the industry, business operations, and consumers. Additionally, his relationships with national, state and local elected officials helps to ensure the industry's priorities and concerns are heard.
Lee is an avid Mortgage Action Alliance (MAA) member and a diamond-level MORPAC donor. This past year he executed a highly successful MORPAC company campaign (his firm's first), leading an "Advocacy Townhall" with his employees to explain the importance of their engagement. Through his involvement as a member of MBA's Board of Directors and the IMB Executive Council, Lee has repeatedly encouraged his peers to get involved with MBA's advocacy programs.
The award is given annually to an MBA member employee in recognition of their sustained superior service to the association and the real estate finance industry. It is named after MBA's late Legislative Counsel Burton C. Wood, who devoted more than 30 years of service to MBA's advocacy efforts. Wood was the first recipient of the award in 1990, and his lobbying skills gained the respect and attention of both Republicans and Democrats alike. He passed away in 2010.

loanDepot Names Founder Anthony Hsieh Executive Chairman; Frank Martell President & CEO
loanDepot Inc., Foothill Ranch, Calif., named Founder and Chairman Anthony Hsieh Executive Chairman of the Company, while Frank Martell will join the company as its President and CEO, a newly-created role within the firm. In addition, Martell has also been appointed to the LDI Board of Directors.
As Executive Chairman, Hsieh will guide company strategy, while maintaining his position as Chairman of the Board and the company's largest shareholder. As President and CEO of loanDepot, Inc., Martell will drive daily operations and lead the company's diversified multi-channel mortgage origination model, as well as the mello business unit, which houses the company's ancillary product and service groups, including mellohome, melloinsurance and mellotitle. The company's executive management team will report to Martell.

Hsieh founded loanDepot in 2010, serving in the dual role of Chairman and CEO for the past 12 years. loanDepot became the second-largest nonbank lender in the country, employing nearly 10,000 team members. He took the company public in February 2021.
Martell has more than 30 years' executive leadership experience in the marketing, financial services and business information industries. Most recently, Martell served as Chief Executive Officer of CoreLogic from March 2017 to January 2022 following his tenure as the Company's Chief Financial Officer and Chief Operating Officer. Until October 2021, Martell also served on the board of directors of the Mortgage Bankers Association.

Liberty Bank & Trust Names Todd McDonald President
Liberty Bank and Trust Co., New Orleans, named Todd O. McDonald President effective May 2. Current Liberty President and CEO, Alden J. McDonald Jr. will continue with the bank as the head of the Liberty Financial Holding Company.
Todd McDonald takes over the reins of the largest African American owned financial institution in the United States with assets of more than one billion dollars. Todd joined Liberty in 2003. He has held numerous executive positions and was selected to the board of directors of Liberty Bank in 2017. Most recently, he served as Executive Vice President of Corporate Strategy where he developed national partnerships that have produced several new revenue streams, helped raise $30 million in tier 1 capital and refined existing initiatives around the bank and within the Liberty Financial Holding Company.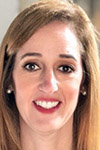 Susan Mudry Joins NewPoint as Senior Managing Director
NewPoint Real Estate Capital LLC, Washington, D.C., named Susan Mudry Senior Managing Director for Process Reengineering and Strategic Execution. She will identify opportunities for NewPoint to refine and optimize operations and lead the company's diversity, equity and inclusion strategy.
Mudry previously worked in a wide variety of leadership roles throughout her 25-year tenure at Freddie Mac. Beginning as a financial analyst, Mudry rose to Vice President and Chief of Staff to the CEO at Freddie Mac before joining NewPoint. During her time at Freddie Mac, Mudry spent more than 15 years in the multifamily business during a period of significant growth and innovation.

JLL Capital Markets Taps Jillian Grzywacz to Affordable Housing Production Team
JLL Capital Markets, Chicago, hired Senior Director Jillian Grzywacz to its affordable housing production team. She is based in the company's Washington, D.C. office and will primarily be responsible for originating debt for affordable multi-housing sponsors both locally and nationally.
Grzywacz joins JLL after more than six years with Freddie Mac, most recently as production manager on the agency's multi-housing affordable housing team. She also served a mentor for the Project Destined program, a social impact platform that provides financial literacy, entrepreneurship and real estate training to diverse students and plans to continue working with the program this year.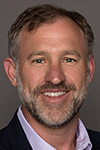 MMI Adds Jake Belter, CMB, Gerald Dorman as Regional Directors
Mobility Market Intelligence, Salt Lake City, Utah, hired Jake Belter, CMB, and Gerald Dorman to its enterprise sales team. As regional directors, Belter and Dorman will be tasked with expanding MMI's roster of mortgage enterprise clients, while also driving brand awareness and adoption in mortgage-related verticals, such as title and insurance.
Both Belter and Dorman bring decades of experience in the mortgage and fintech sectors to MMI. Having previously served as associate vice president of strategic accounts at Arch MI, Belter has also held various sales-related roles with United Guaranty Corp., Legacy Community Federal Credit Union, Synovus and GreenPoint Mortgage. He earned the Certified Mortgage Banker (CMB) designation from the Mortgage Bankers Association.
Dorman most recently served as regional vice president of sales at Nomis Solutions and held similar roles at Informative Research and LoanLogics after getting his start in mortgage sales as an account executive with First National Bank of Arizona.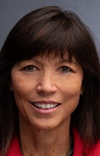 Reference Point Names Vicki Bott to Lead Housing Finance
Reference Point, New York, hired Vicki Bott as a Director leading its Housing Finance offering.
Bott has more than 35 years of experience. She has held leadership roles at Wells Fargo, HUD and Washington Mutual Home Loans, with her most recent role as Executive Vice President Regulatory Compliance and Operational Risk at Guaranteed Rate Inc. She has managed all aspects of the mortgage process from sales, operations and credit to compliance oversight and risk management.
MCT Announces New Hires, Promotions
Mortgage Capital Trading Inc., San Diego, announced several new hires and promotions:
–Ben Itkin, Head of Sales
–Scott Holtz, Regional Account Executive, South Sales Region
–Peg Eaton, Regional Account Executive, Northeast and Great Lakes regions.
–Boulton Brynteson, Regional Account Executive.
–Chad Stone, Regional Account Executive.
–Chris Barnes, Capital Markets Technology Advisor.
–Cody Echols, Capital Markets Technology Advisor.
–Zach Ellis, Capital Markets Technology Advisor.
–Sam Farmer, Capital Markets Technology Advisor.