The FHFA Foreclosure Suspension for Borrowers Applying for Relief through Homeowner Assistance Fund; Implications for Servicers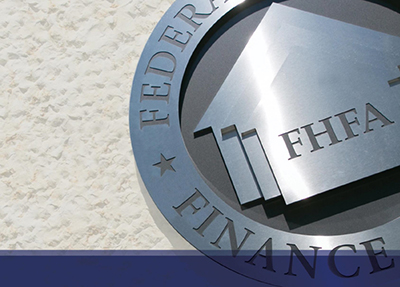 On Wednesday, the Federal Housing Finance Agency announced Fannie Mae and Freddie Mac will require servicers to suspend foreclosure activities for up to 60 days if the servicer has been notified that a borrower has applied for assistance under the Department of the Treasury's Homeowner Assistance Fund.
"FHFA is committed to sustainable homeownership. Today's action will provide borrowers who need temporary mortgage assistance with additional time to be evaluated for relief through their state's approved Homeownership Assistance Fund," said FHFA Acting Director Sandra L. Thompson.
However, Pete Mills, Senior Vice President of Residential Policy and Member Services with the Mortgage Bankers Association, cautioned that the policy could have unintended consequences for mortgage servicers.
"We appreciate that FHFA's announcement is intended to prevent avoidable foreclosures," Mills said. "However, we are concerned that a blanket suspension for all borrowers with an application pending will unintentionally hurt those consumers who are most in need of expedited assistance."
The Homeowner Assistance Fund was created to prevent mortgage delinquencies and defaults, foreclosures, loss of utilities or home energy services and displacement of homeowners experiencing financial hardship after January 21, 2020. Under the American Rescue Plan Act of 2021, HAF provides up to $9.96 billion for states, territories and tribal entities to provide financial relief for homeowners. HAF is administered by the Department of the Treasury.
Mills said servicers today are already providing information to state HAF programs about those borrowers that have begun the foreclosure process—either because they did not earlier seek COVID-related forbearance, or they do not qualify for existing home retention option).
"These borrowers do not need an additional 60-day delay — that will only put them at even greater risk," Mills said. "What they need is expedited assistance from the state HAF administrators. The FHFA's policy does not hold states accountable or create incentives for them to use the data they already get from servicers to speed assistance to those borrowers most at risk of foreclosure."
Mills said for borrowers who have applied, but not been approved, servicers should be given discretion, but not a mandate, to delay FHA, VA and the Rural Housing Service the FHFA announcement. "We urge them to maintain their current policy mandating a delay in foreclosure proceedings for those borrowers that have been approved for HAF eligibility," he said.