ULI: Broadband Can Improve Real Estate Development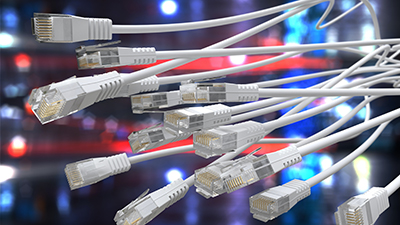 The real estate industry can boost property values and combat inequality by improving broadband access, said the Urban Land Institute, Washington, D.C.
"Communities across the country understand that broadband is the critical ingredient for increased economic opportunities and the future of real estate development," said Craig Lewis, Chair of the ULI Curtis Infrastructure Initiative Global Advisory Board. "Broadband has become an essential utility for every project–just like water and power. It is the backbone for all building communications and tenant expectations. But access is not enough. It must also be fast, reliable and future-proof."
In a new report, Broadband and Real Estate: Understanding the Opportunity, ULI called high-speed internet "no longer a luxury but a necessity," and explained how real estate developers can make it happen.
The report highlighted several initiatives that expanded broadband access and therefore increased real estate desirability and digital resource equity in several communities; for example, the National Landing neighborhood in Arlington, Va., future home to Amazon's second headquarters. Developer JBG SMITH Properties, Chevy Chase, Md., uses access to top-tier connectivity as an incentive to draw tenants. Last year the real estate investment trust bought seven blocks of Citizens Band Radio Spectrum from the federal government. JBG SMITH Properties' $25 million upfront investment could pay off by branding National Landing as a place for tech-savvy entrepreneurs, universities and technology companies who need guaranteed high-speed broadband.
The report also noted the local utility in Huntsville, Ala., built a city-wide fiber network to boost the speed and capacity of its water and electrical services. It then leased extra strands of fiber to internet provider GoogleFiber, private businesses in the area and government entities including the local public school system. GoogleFiber's 20-year lease single-handedly covered the utility's cost of building out the fiber network. The investment proved a win for the utility, the community institutions that gained high-speed internet access and the city, which is now much more attractive to future industry.
And in 2019, the Sinclair Hotel in Fort Worth, Texas, implemented Power over Ethernet technology to increase efficiency and reduce costs across the entire building. With PoE technology, a single ethernet cable transmits electrical power and data throughout the building. Any power or internet failures throughout the building register at one central node, making repairing a burned-out light bulb or malfunctioning television faster and easier. Additionally, PoE technology runs on low-voltage electricity, which reduces energy expenses by 14 percent and cooling expenses by 10 percent.
The report said lawmakers and the real estate industry must address inequities in internet access. It noted rural communities face a lack of accessibility and urban communities face a lack of affordability of existing services and quality, resulting in what it called "digital redlining."
"There is no one solution for addressing the digital divide," the report said. "Each community will have to identify what works best for them based on their needs. This will help to develop a plan with achievable goals that leverages effective coordination and partnerships."