Dealmaker: Gantry Secures $31M to Refinance California Shopping Center
Gantry, San Francisco, secured $31 million to refinance the Northgate Plaza Shopping Center in Thousand Oaks, Calif. near Los Angeles.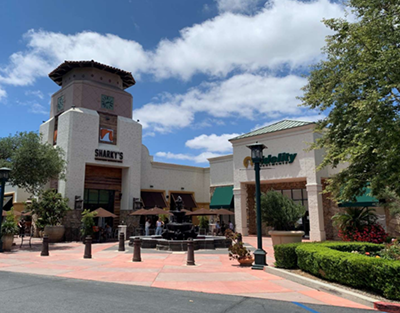 The four-building center at 101-121 S. Westlake Blvd and 3980 E. Thousand Oaks Blvd is adjacent to the Thousand Oaks Auto Mall and several destination retail centers. National credit tenants include Bed, Bath & Beyond, Starbucks and Fidelity Investments.
Gantry Production Associate Tony Kaufmann and Principal Mitchell Zeemont secured the financing from an affiliated life company lender. The ten-year fixed-rate loan included flexible prepayment terms and provided cash-out proceeds to the property sponsor.
Kaufmann noted the original developer still owns and manages Northgate Plaza. "As rates have moved up in recent weeks, this is an opportune window for investors to review financing options for quality retail properties like Northgate Plaza," he said. "Retail suffered from tremendous uncertainty in 2020, but we have seen resilience since then from essential suburban retail center assets. As a result, life company lenders are competing aggressively for qualified assets, particularly with these long-term, legacy-hold loans for assets like Northgate Plaza."