September Pending Home Sales Dip 2.3%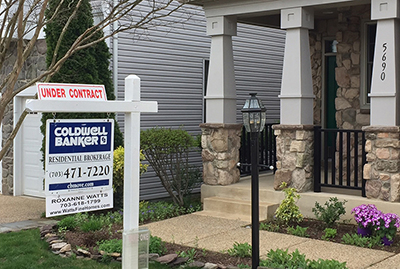 Pending home sales fell back in September after improving in August, the National Association of Realtors reported Thursday. Each of the four major U.S. regions saw contract activity decline month-over-month and year-over-year, with the Northeast seeing the largest yearly drop.
The Pending Home Sales Index (www.nar.realtor/pending-home-sales), a forward-looking indicator of home sales based on contract signings, decreased by 2.3% to 116.7 in September. Year-over-year, signings decreased by 8%.
Month-over-month, pending home sales in the Northeast fell by 3.2% to 93.1 in September and by 18.5% from a year ago. In the Midwest, the index fell by 3.5% to 111.4 in September and by 5.8% from a year ago.
Pending sales in the South decreased by 1.8% to 139.1 in September and fell by 5.8% from a year ago. In the West, the index fell by 1.4% to 105.3 and fell by 7.2% from a year ago.
Despite the monthly and yearly decreases, said Odeta Kushi, Deputy Chief Economist with First American Financial Corp., Santa Ana, Calif., the longer-term picture is more optimistic, showing pending home sales at 7% higher than September 2019, indicating strong demand.
"September 2020 was in the midst of the surge in pent-up demand following initial pandemic impacts, so not as helpful a comparison," Kushi said. "Looking ahead, inventory has started to fall as we approach the end of the year, and nominal house price growth continues to outpace house-buying power, especially as rates rise, resulting in declining affordability, However, rising household income limits the negative impact that higher rates will have on house-buying power. These factors weigh on demand, yet the millennial demographic-driven demand and an improving economy will continue to put upward pressure on demand."
"Contract transactions slowed a bit in September and are showing signs of a calmer home price trend, as the market is running comfortably ahead of pre-pandemic activity," said Lawrence Yun, NAR chief economist. "It's worth noting that there will be less inventory until the end of the year compared to the summer months, which happens nearly every year.Some potential buyers have momentarily paused their home search with intentions to resume in 2022."
Although housing supply remains low, Yun says he expects inventory to turn the corner in 2022.
"Rents have been mounting solidly of late, with falling rental vacancy rates," Yun said. "This could lead to more renters seeking homeownership in order to avoid the rising inflation, so an increase in inventory will be welcomed."