FHFA Increases Fannie Mae, Freddie Mac Multifamily Loan Purchase Caps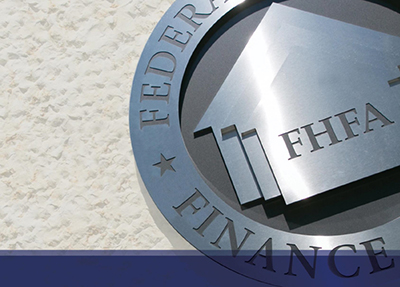 The Federal Housing Finance Agency, Washington, D.C., increased the 2022 multifamily loan purchase caps for Fannie Mae and Freddie Mac to $78 billion each.
The 2021 caps equaled $70 billion for each enterprise. FHFA bases the caps on projections of the multifamily originations market.

MBA President and CEO Robert Broeksmit, CMB, noted MBA and FHFA share a common goal of increasing the supply of affordable rental housing. "We commend FHFA for its continued commitment to providing stable liquidity to the marketplace and its focus on helping renters in underserved markets," he said in a statement. "As the economy continues its recovery from the pandemic, we are also grateful for FHFA's flexibility should the caps and mission-driven requirements need to be updated."
Broeksmit said MBA would work with FHFA, the GSEs and other stakeholders on issues affecting both the commercial and multifamily markets, including alleviating the ongoing rental and affordable housing shortages across the country.
FHFA said it will require at least half of the enterprises' multifamily business be mission-driven affordable housing. It said at least 25 percent of the enterprises' multifamily business must be affordable to residents at or below 60 percent of area median income, up from 20 percent in 2021.

"The increases of the multifamily loan purchase caps and higher mission-driven business requirements assure that the Enterprises' multifamily businesses have a strong and growing commitment to affordable housing finance, particularly for residents and communities that are the most difficult to serve," said FHFA Acting Director Sandra L. Thompson.
Michele Evans, Executive Vice President and Head of Multifamily with Fannie Mae, said the higher multifamily loan purchase cap will strengthen Fannie Mae's ability to provide liquidity to the multifamily mortgage market. "In addition, FHFA's focus on mission-driven, affordable multifamily housing echoes Fannie Mae's commitment to preserving and expanding the affordable housing supply, as well as financing quality green and sustainable rental units, across the United States," she said.
In an appendix, FHFA also changed certain definitions of "multifamily mission-driven affordable housing." For example, FHFA will allow loans on affordable units in cost-burdened renter markets and loans to finance energy- or water-efficiency improvements with units affordable at or below 60 percent of AMI to be classified as mission-driven in 2022.
FHFA said it may update the multifamily caps and mission-driven requirements during the year if needed, but to prevent market disruption, the agency will not reduce the caps if it determines the actual size of the 2022 market is smaller than initially projected.