Sponsored Content: Homebuying from Start to Finish with Black Knight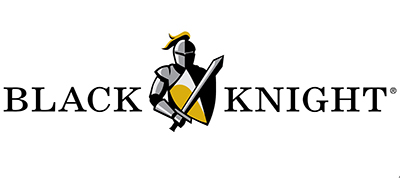 At Black Knight, our industry-leading solutions help lenders, servicers, investors and real estate professionals across all facets of the mortgage industry strengthen performance and improve operational efficiencies. Black Knight's end-to-end solutions enable clients to manage every step of the homebuying and mortgage life cycle while also helping them enhance the customer experience and address regulatory compliance.
Clients benefit significantly from Black Knight's commitment to ongoing innovation, which helps them quickly respond to changing customer expectations and capitalize on technological advancements. On average, we dedicate $100 million annually to updating our solutions to maximize the value we deliver to our clients and, ultimately, to their customers.
"Black Knight's comprehensive approach to integrating software, data and analytics helps our clients stand out among competitors and deliver unmatched service," said Joe Nackashi, president of Black Knight. "Our unwavering dedication to innovation, paired with nearly 60 years of proven experience, gives our clients a unique edge in today's highly competitive market."
Black Knight's solutions enable seamless integration across operational processes, which helps clients foster superior, digital customer experiences from the moment consumers begin searching for a home. Our complete ecosystem of capabilities extends through secondary marketing, giving capital markets professionals the tools they need to inspire investor confidence and support regulatory demands.
Real Estate
Black Knight supports every step in the pre-mortgage process, beginning with lead generation through highly targeted lists that help lenders generate more business. Consumers can then begin their homebuying journey by using a client-branded, digital borrower solution provided by Black Knight to quickly prequalify for a mortgage.
Once consumers are prequalified and connected with a real estate agent using Black Knight's MLS technology, they can view properties actively listed on the market. Agents, buyers and sellers can communicate, in real time, through advanced tools, while special MLS capabilities enable agents to work directly within the MLS platform from any device. Additionally, Black Knight's real estate solutions enable originators and agents to stay in front of customers and prospects with value-added content – helping to create customers for life.
Application and Rate Shopping
Black Knight offers a suite of digital solutions that helps streamline and simplify the loan application process for both the consumer and loan officer. Once a consumer finds a home, Black Knight's advanced digital point of sale walks them through a friendly, intuitive qualification Q&A, with seamless data transfer to lender systems. Technology for loan officers helps facilitate efficient day-to-day processes and enables them to view consumer information on an intuitive dashboard, allowing them to easily work together throughout the approval process.
As customers begin the mortgage process, they can shop for rates via API connections between potential lenders and Black Knight's industry-leading product, pricing and eligibility (PPE) engine. This easy access to customized rates helps drive qualified leads and provides access to thousands of products so the borrower and lender can select the right offering.
Loan Originations
Lending institutions of every size rely on Black Knight's solutions to support smooth, timely loan processing. Our premier loan origination systems (LOS) for lenders and brokers offer advanced automation capabilities and seamless integrations with other Black Knight and third-party services. These integrations can help lenders accelerate turn times, reduce costs, enhance the borrower experience and process more loans – faster.
Underwriting
To support more effective underwriting, Black Knight's machine-learning solution escalates underwriting decisions by performing verification of income, assets and insurance much faster than completing these tasks manually. Underwriting accuracy is improved with a wide range of automated valuation models with an emphasis on accuracy, hit rates and property data to validate and access more complete information.
Settlement
Black Knight simplifies and speeds up the settlement process with eClosing technology that uses advanced intelligence to select the best way to close each loan, from wet-sign or hybrid, to fully digital closings. Black Knight also minimizes costly fee cures by providing accurate recording fees; transfer taxes; and property tax, title, settlement and inspection data.Additionally, clients can order title searches directly from the closing platform, and they have access to the largest network of settlement service providers for secure connections and ordering of other necessary services.
Hedging and MSR Valuation
Black Knight's hedging platforms help lenders maximize margins and mitigate pipeline risk, while our various analytics solutions help optimize an organization's secondary marketing strategy to reduce risk, foster growth and improve profits. Additionally, mortgage servicing rights (MSR) valuation tools enable more effective retain/release decision-making and a deeper understanding of how these assets impact bottom lines.
Servicing and Retention
Servicing is where the success or failure of the long-term customer relationship is determined. Black Knight's industry-leading servicing system offers the robust functionality and customer-centric integrations necessary to support retention, while helping automate all areas of servicing – including setup and maintenance, customer service, cashiering, escrow administration, investor accounting and default management. Our platform is currently used to service approximately 36 million loans, with 42% of clients servicing fewer than 50,000 loans.
Our self-service digital tools enable homeowners to access up-to-date information about their property, loan or neighborhood from the convenience of a mobile device – facilitating servicers and customers to communicate anytime, anywhere.
Clients can combine Black Knight's comprehensive mortgage performance data, public records and government data with our powerful analytics tools to improve portfolio retention rates by offering new products to existing customers and preventing portfolio runoff.
Loss Mitigation and Default
Black Knight's default servicing solutions help simplify the complex processes surrounding nonperforming loans while helping servicers manage regulatory compliance more easily. This includes loss mitigation capabilities to support industry-standard retention and liquidation workouts with built-in workflows and quality control capabilities focused on streamlining processes and reducing risk. Additional solutions help servicers efficiently manage foreclosure and bankruptcy processes while helping address their compliance requirements.
Capital Markets
Black Knight's data and analytics solutions for capital markets provide portfolio transparency to inspire investor confidence and enable critical business decisions. Our best-in-class solutions support trading, research, compliance functions for CRT deals, all types of mortgage pools, securities and MSRs.
"Black Knight is unmatched in delivering end-to-end capabilities and expertise that span the complete homebuying life cycle and beyond," said Nackashi. "As our company plans for the future and continues to invest in both new solutions and enhancements, we will continue to transform the mortgage industry through our spirit of continuous innovation and comprehensive solution integration, as well as our commitment to bringing products to the market with urgency. We do all this with the goals of helping our clients succeed and improving the homebuying experience for consumers."
To learn more about using Black Knight's innovative solutions to support the complete mortgage life cycle, email AskBlackKnight@BKFS.com.
(Sponsored content includes material submitted independently of the Mortgage Bankers Association and MBA NewsLink and does not connote an MBA endorsement of a specific company, product or service. For more information about sponsored content opportunities, contact Bill Farmakis at bill@jlfarmakis.com or 203/834-8832.)