People in the News May 25, 2021
Notarize Appoints Roger W. Ferguson Jr. to Board of Directors

Notarize, Boston, announced Roger W. Ferguson Jr., joined its board of directors.
Ferguson's career spans more than four decades, including 13 years as CEO of TIAA. Previously, he was head of financial services for Swiss Re, where he also served as a chairman of Swiss Re America Holding Corp. and as a member of the executive committee. Before that, he was Vice Chairman of the Board of Governors of the U.S. Federal Reserve System and represented them on several international policy groups and served on key Federal Reserve System committees, including Payment System Oversight, Reserve Bank Operations and Supervision and Regulation.
Ferugson will continue to serve as a member of other boards, including Alphabet, Blend, General Mills, the Institute for Advanced Study and Memorial Sloan Kettering Cancer Center.

First American Financial Corp. Names Kenneth D. DeGiorgio President
First American Financial Corp., Santa Ana, Calif., named Kenneth D. DeGiorgio President, with oversight responsibility for the corporation's operating groups, including its title insurance, specialty insurance and data and analytics businesses.
DeGiorgio joined the company in 1999. With the separation of First American from its former parent in 2010, he was named to his most recent position as executive vice president. In that role he has taken on oversight responsibility for several corporate functions, including mergers and acquisitions, legal, compliance, information security, enterprise risk management, and marketing and communications. He also took on responsibility for the company's banking operations and its international division.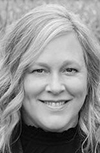 Amerifirst Promotes Peggy Bodinaku to Chief Marketing Officer
Amerifirst Home Mortgage, Kalamazoo, Mich., promoted Peggy Bodinaku, a 20-year financial industry veteran, to Chief Marketing Officer, responsible for strategic oversight of Amerifirst's national brand, marketing, communications and sales support initiatives.
Bodinaku joined Amerifirst in January 2018 as Marketing and Brand Manager and was promoted to Regional Manager of Marketing and Sales in April 2019. Before joining Amerifirst, spent spent nearly two decades in leadership positions with Auto-Owners Insurance in Underwriting, Training and Development, Brand Management and Advertising in the Marketing and Sales Division.
Covius Names Yancy Riggs Vice President of Business Development, Asset Management, Auction and REO
Covius Holdings Inc., Denver, hired Yancy Riggs in the company's RealtyBid unit as Vice President of Business Development, Asset Management, Auction and REO, responsible for growing RealtyBid's relationships with leading servicers and helping them develop efficient strategies for managing and liquidating REO inventory.
Riggs joins Covius from CoreLogic where he was Principal of Business Development, responsible for leading the go-to-market strategy for Retail, Restoration and Franchise solutions. Previously, he was a Senior Account Manager within Black Knight Financial Services' Data & Analytics Division.
Planet Home Lending Hires Brian C. Miller as SVP of Talent Acquisition
Planet Home Lending LLC, Meriden, Conn., hired Brian C. Miller as Senior Vice President of Talent Acquisition.
Prior to joining Planet Home Lending, Miller was senior vice president of strategic growth at Caliber Home Loans Inc. During his two decades in the industry, he also headed talent leadership positions at PrimeLending, Stearns Lending, MetLife Home Loans and Bank of America.
Dave Purdy Joins Homespire Mortgage as Regional Manager
Homespire Mortgage, Gaithersburg, Md., hired Dave Purdy as Southwest Regional Manager.
Purdy brings nearly three decades of mortgage industry experience to his new role at Homespire, with a focus towards expansion and recruitment in Kansas, Colorado, New Mexico and other major markets throughout these and other outlying territories.

Akerman Adds Samuel Zylberberg to National Real Estate Finance Practice in New York
Akerman LLP, expanded the national footprint of its Real Estate Finance Practice with Samuel Zylberberg in New York. He joins as a partner from Weil, Gotshal & Manges LLP and brings more than 30 years of national experience in a broad range of real estate transactions and related areas including lending, acquisitions, sales, private equity, joint ventures, restructurings and leasing.
With more than three decades of national experience in a broad range of real estate transactions, Zylberberg has represented financial institutions, private equity funds and real estate investors in real estate financing transactions (including balance sheet, CMBS, mezzanine, preferred equity, construction, multi-asset and multi-state loans), debt restructurings and joint ventures. He also regularly advises purchasers and sellers in single-asset and multi-asset acquisitions and dispositions of a wide range of commercial properties. Zylberberg's leasing experience includes the representation of landlords and tenants in the leasing of office, retail, hotel, sports arena, and other commercial properties.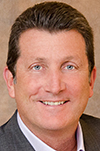 Andrew Spicer Joins Deephaven as Vice President of Client Development, Correspondent
Andrew (Andy) Spicer joined non-agency lender Deephaven as Vice President of Client Development, Correspondent.
Spicer has more than 30 years of correspondent and wholesale mortgage sales experience. Most recently, he directed Midwest Sales with Caliber Home Loans/Correspondent Lending and he has held similar positions with MetLife, Bank of America and Washington Mutual Savings Bank.
LenderClose Expands Key Departments
LenderClose, Des Moines, Iowa, onboarded 10 new team members during the first quarter. Recent hires, moves and promotions include:
Sales
–Chris Meade, Vice President of Client Relations
–Ken Dickerson, Vice President of Sales
–Fabio Rivas, Relationship Manager
–Jared DeMarino, Sales Executive
–Hunter Ingham, Sales Development Representative
–Matthew Manyvong, Sales Development Representative
–Tyus Mason, Sales Development Representative
–Alex Matthys, Sales Development Representative
–Faith Santee, Sales Development Representative
Product
–Tabitha Ochoa, Product Discovery Manager
–Eastyn Fitzgibbon, Product Manager
–Magnus Herweyer, Product Manager
Marketing
–Kate Gillum, Marketing Communications Coordinator
Operations
–Cameron Wilson, Vendor Operations Manager