MBA CONVERGENCE Partner Profile: Pete Carroll, CoreLogic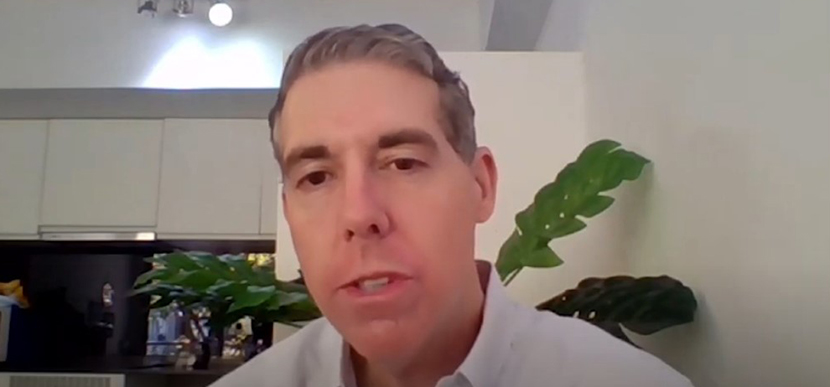 (One in a recurring series about MBA CONVERGENCE, the Mortgage Bankers Association's affordable housing initiative.)
Pete Carroll is executive of Public Policy & Industry Relations with CoreLogic, Irvine, Calif., and a member of the CONVERGENCE Memphis Steering Committee. He directly oversees industry and public-sector engagement programs, drives enterprise strategic initiatives for CoreLogic and expands opportunities for the company's thought leadership, insights, brand awareness and solutions expertise within Washington, D.C. and across the federal housing agencies and other stakeholders.
MBA NEWSLINK: What is your role in CONVERGENCE and why is it important to you?
PETE CARROLL: My role in CONVERGENCE is to represent CoreLogic as one of MBA's national partners in working to increase the supply of affordable homeownership, particularly in low-to-moderate income neighborhoods that tend to be communities of color. My roles range from operationalizing CoreLogic's best-in-class real estate property data, analytics and predictive models to leading workstreams that seek to identify challenges and solutions to the affordable homeownership supply problem.
The housing supply gap is a national crisis that is chronic and seemingly intractable. It first caught my attention four years ago. I have spent my entire career in housing finance, and I was struck by the amount of attention given to housing finance issues which, albeit important, in my view, pale in comparison to the challenges of scaling the opportunity for affordable homeownership development.
CoreLogic estimates the housing gap, which is already quite substantial, will expand to 4.35 million housing units by 2022. For many, homeownership is the primary form of wealth generation, so the impact of this imbalance between supply and demand is profound. It's a topic about which I've become very passionate.
NEWSLINK: What has been your most meaningful accomplishment or experience since working with CONVERGENCE?
CARROLL: I feel my most meaningful accomplishment has been co-leading a project team as part of CONVERGENCE Memphis that is focused on increasing the supply of entry-level, single family affordable homeownership units in Memphis, particularly in predominantly African American communities.
This team first identified the challenges and roadblocks that impede efficient affordable homeownership development. The overwhelming team consensus was that, too often, it can take experienced, local Memphis land developers too long to thoroughly design and analyze an affordable homeownership development plan, obtain project financing and other support from key public and private sector stakeholders, and obtain timely permitting and project approvals.
In response, the team engaged in a 6-week proof-of-concept solution whereby we aggregated neighborhood, property and other local data from a number of sources (including CoreLogic data) and simulated a hypothetical affordable homeownership development design/analysis. This included selecting a target neighborhood and parcels, analyzing market conditions in the target neighborhood, analyzing market comparable properties and price points, creating a housing design that is affordable and consistent with the community and calculating hard and soft construction costs to determine the financial viability of the project.
What was remarkable was that a 13 person team spent a total of roughly 26 person-hours of effort to collaboratively design an 11-unit subdivision of single family detached homes that were affordable for purchase for residents of the community who earn between 60%-100% of area median income. When the project concluded, we looked back on our efforts and knew we were onto something productive.
NEWSLINK: What CONVERGENCE initiative or project are you most excited for in the future?
CARROLL: I'm most excited for our project team's next step, which includes taking our successful proof-of-concept and pressure testing it in a live, real-world pilot program. First, CoreLogic is taking the lessons-learned from the proof-of-concept and building out a technology platform on top of our consolidated local data set (composed of CoreLogic data, but also other contributed sources) that is based on predictive modeling and machine learning innovations.
We think this can further speed the land developers' process of building out and iterating on homeownership designs/plans that are affordable to entry-level prospective homeowners, consistent with the style of existing housing in the community, economically stimulating without displacing existing residents, and financially viable as a project opportunity for the land developer/home builder.
Working together with my fellow team members, MBA and Tennessee Housing Development Agency (THDA) leadership, we are also in the process of creating formal workshops that bring the land developers together with key public and private stakeholders to accelerate buy-in for these "real-world" development plans that will ultimately be submitted to the city for approval.
Our hypothesis, which we will be empirically testing and evaluating, is that such innovative technology tools and collaboration methods can significantly speed up the time it takes for land developers to obtain permitting and project approval, while also minimizing unpleasant surprises "downstream" during the construction process. We're encouraged by the prospects of Memphis serving as a model for other cities in the U.S. to follow.
NEWSLINK: What else would you share with MBA members who want to learn more about CONVERGENCE?
CARROLL: One of the things that delights me about CONVERGENCE is that you don't have to be an MBA member to participate and have a positive effect on the outcome of our initiatives. We didn't get into this housing crisis overnight, and we won't get out of it overnight, either. It will take everyone at the local, state and federal level rolling up their sleeves and doing the hard but necessary work to get the job done.
Here is an MBANow video featuring Pete Carroll:
***
CONVERGENCE is driving collective action with lenders, other industry participants and government partners to facilitate new solutions to our nation's rental and housing affordability challenges. By using a cohesive approach, CONVERGENCE promotes more sustainable, affordable homes for purchase and rental for underserved people and communities, especially minorities and low-to-moderate-income Americans.
For more information, visit https://www.mba.org/advocacy-and-policy/convergence.