People in the News May 14, 2021
MBA Presents Burton C. Wood Award to Texas MBA General Counsel John Fleming
The Mortgage Bankers Association presented its annual Burton C. Wood Legislative Service Award to John Fleming, Counsel of the Law Offices of John Fleming, and General Counsel of the Texas Mortgage Bankers Association.
The award is given annually to an MBA member employee in recognition of his or her sustained superior service to the association and the real estate finance industry. Fleming was presented the award at MBA's virtual 2021 National Advocacy Conference.
"John is consistently one of MBA's biggest supporters and for years has helped advance MBA's legislative priorities," said Susan Stewart, 2021 MBA Chair and CEO of SWBC Mortgage Corp., San Antonio, Texas. "His tireless efforts on behalf of our industry – especially most recently with the ongoing, state-level adoptions of remote online notarization – should be recognized and applauded. Through his valuable connections, John has been able to take our advocacy efforts to the next level, and as a proud Texan myself and former President of the Texas MBA, I am honored to see him win this prestigious award."
Fleming has been instrumental in the success of several advocacy-related initiatives in recent years. In 2017, he negotiated Texas' remote online notarization law, which secured greater legal certainty for RON and helped lay the groundwork for model legislation for RON adoption that has now become law in 34 states and counting. Additionally, in the wake of the COVID-19 pandemic, Fleming has worked tirelessly with state and federal elected leaders to ensure safety and liquidity for the mortgage industry.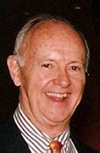 Fleming is an active Mortgage Action Alliance member, an annual Mortgage Bankers Association Political Action Committee donor and a consistent NAC attendee. He is frequently in touch with members of the Texas congressional delegation, state and local legislators, and regulators advocating on behalf of the real estate finance industry. Additionally, Fleming is a leading state and federal policy expert on the challenges to the real estate finance industry from residential and commercial Property Assessed Clean Energy laws.
The award is named after MBA's late Legislative Counsel Burton C. Wood, who devoted more than 30 years of service to MBA's advocacy efforts. Wood was the first recipient of the award in 1990, and his lobbying skills gained the respect and attention of both Republicans and Democrats alike. He passed away in 2010.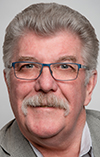 Planet Home Lending Promotes 4 to SVP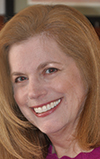 Planet Home Lending LLC, Meriden, Conn., named four new senior vice presidents to lead the company's Correspondent and Retention originations channels: Mary Darter, James Loving, Adam Spigelman and Saul Walle.
Mary Darter is now Senior Vice President of Correspondent Operations, while James Loving is Senior Vice President of Correspondent Sales. Loving, one of the founders of the correspondent lending industry, led the correspondent divisions at Wells Fargo Home Mortgage and Fleet Mortgage Corp. for more than two decades. Prior to joining Planet, he was National Sales Manager at HomeBridge Funding.


Darter also came to Planet from HomeBridge, where she was Director of Operations.
Adam Spigelman and Saul Walle are now Senior Vice Presidents of Portfolio Retention Sales. They both joined Planet Hoe Lending three years ago.
Embrace Home Loans Names Stephen Adamo President of National Retail Production
Embrace Home Loans, Middletown, R.I., appointed Stephen Adamo president of national retail production. He is responsible for increasing Embrace's retail sales force and expanding its retail footprint.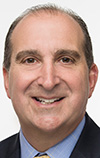 Prior to joining Embrace, Adamo served as executive vice president and head of U.S. mortgage banking, home equity, consumer manufacturing and credit underwriting at Santander Bank NA. In that role, he had direct oversight of all aspects of residential home lending, including production, portfolio administration, secondary marketing, servicing and loan operations. He is a member of many professional groups, including the Mortgage Bankers Association executive roundtable and the Metro Boston Housing Partnership. He is also a member of Fannie Mae's National Advisory Council.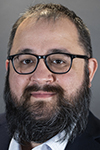 LenderClose Hires Felix Dominguez to Lead Engineering, Expands Tech Team
LenderClose, Des Moines, Iowa, hired Felix Dominguez to continue expansion of its engineering division and has added seven additional team members to its technology department. As head of engineering, Dominguez will take on a mentorship role to key engineering personnel, promoting growth of their professional skills and supporting the vision, design and strategy of the systems and platforms.
Before joining LenderClose, Dominguez was an IT architect and director of technology at Equifax.
In addition to Dominguez LenderClose also added seven additional hires to the team; Priya Balakrishnan QA engineer; Tracy Hodson, delivery lead; Guy Sinarinzi-Hay, QA engineer; Peter Leap, business intelligence analyst; Aidan Kelderman, technical specialist; Wendy Bear, cyber security manager and Ryan Javelosa, product designer.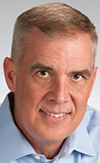 Westcor Land Title Insurance Co. Hires Jay Milligan as VP & National Sales Director
Westcor Land Title Insurance Co., Maitland, Fla., hired Jay Milligan as Vice President and National Sales Director, responsible for building Westcor Agency sales and business development programs including sales and coverage strategies, sales talent management initiatives and implementing enterprise sales tools and programs.
Milligan brings more than 30 years of experience in sales, sales operations, marketing and finance within the financial services and professional services sectors. Before joining Westcor, he served as both a Chief Revenue Officer and Chief Enterprise Sales Officer within the title insurance industry, as well as, holding advisory positions with Deloitte & Touche LLP and KPMG LLP. His earlier career included lending and risk management roles with several other financial institutions.
AXIS Lending Academy Taps Bianca Broos as EVP
AXIS Lending Academy, San Francisco, announced formal launch of its operations with Bianca Broos as Executive Vice President.
Broos has been a business strategist and advisor for the past 15 years as Principal and Owner of Bianca Broos Co. She has worked with small businesses and Fortune 500 companies to align business strategies and generate impact in the marketplace.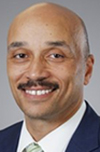 Mike Watts Joins CBRE to Lead Investor Leasing in Americas
CBRE, Dallas announced Mike Watts, a veteran of more than 25 years in commercial real estate, joined the company as President of Investor Leasing in the Americas. He will work in partnership with CBRE's Americas Advisory leadership team to provide leasing services to the company's investor/landlord clients across all property types, focusing primarily on the office sector. He will coordinate with CBRE's Property Management, Capital Markets, Project Management and Valuations leaders to serve investor clients in the U.S., Canada and Latin America.
Watts joined CBRE from Transwestern, where he served as President of the Midwest and oversaw the company's national agency leasing business development platform. He brings more than 25 years advising owners and occupiers on their real estate strategies in the Midwest and nationally. Before joining Transwestern, he was with J.F. McKinney and Associates and LaSalle Partners, where he served as the Downtown Regional Leasing Director.
Home Captain Hires Craig Evans as Chief Operations Officer
Home Captain, New York, hired Craig Evans as Chief Operations Officer. In this newly created position, he will be responsible for Strategic Partnerships and client facing activities including Business Development, Implementation and Client Services.
Evans was most recently Chief Operating Officer for Digital Lending and Origination Products at Fiserv. Prior to joining Fiserv, he was a Mortgage Executive at Ally Financial, Chief Operating Officer at First Reliance Bank and has held numerous other leadership positions in the banking and financial services industry, with more than 35 years of experience.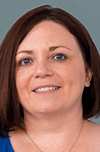 LBA Ware Taps Angie Middlebrook as Software Implementation Consultant
LBA Ware, Macon, Ga., hired Angie Middlebrook as a software implementation consultant. She will assist lenders as they implement LBA Ware's LimeGear BI platform and ICM platform CompenSafe, advancing them beyond the implementation stage to maximize use of LBA Ware's software.
Middlebrook's software expertise includes eight years as a STRATMOR Group senior analyst, where her responsibilities ranged from developing data products, compensation strategies and industry studies. She worked closely with lenders to increase study participation and analyze data. Prior to STRATMOR Group, she was director of client services at Motivity Solutions, where she worked closely to train clients and instill new capabilities to meet their business objectives.

Elite Digital Mortgage Consulting Adds Ron Crowe
Elite Digital Mortgage Consulting, Carrollton, Texas, announced Ron Crowe joined the firm as a Partner. He will be based in McCalla, Ala.
Crowe comes with more than 40 years of experience in digital transformation, specifically in the mortgage industry. He previously spent 23 years in various roles related to sales, relationship management and development at MERS, focusing on removing paper from the mortgage process.