People in the News Mar. 3 2021
Spring EQ Appoints Saket Nigam Senior Vice President of Capital Markets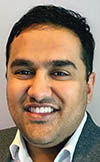 Spring EQ, Philadelphia, hired Saket Nigam as senior vice president of capital markets. He will be responsible for leading the company's continued growth in the consumer-direct and wholesale mortgage markets for first and second mortgage products.
Nigam has expertise gained in global markets and across asset classes such as derivatives, options and foreign exchange.
In 2020, he was featured in MBA NewsLink as part of its ongoing Diversity & Inclusion profile series.
MBA's Charmaine Brown to Kick-Off #HousingDC21 Discussion on Diversity, Equity and Inclusion
Housing Finance Strategies, Washington, D.C., announced Charmaine Brown, the Mortgage Bankers Association's Director of Diversity, Equity & Inclusion, will kick-off Day One of #HousingDC21, a 100% virtual housing summit taking place September 20-21.
In her role at MBA, Brown is responsible for expanding the association's strategic framework to ensure diversity, equity, and inclusion are embedded throughout its programs, practices, and member-services. Brown previously led Fannie Mae's Diversity and Inclusion Engagement and Outreach in its Office of Minority and Women Inclusion.
Dana Dillard of Housing Finance Strategies will co-host the opening event with MBA's Brown and share her experience in building a nationally recognized D&I program for a Top 5 mortgage servicer – work that led to her being named a HousingWire 2020 Women of Influence.
Housing Finance Strategies was established by Faith Schwartz in 2016 as a professional services and advisory firm specializing in mortgage modernization, housing policy and legislative and regulatory affairs. With a focus on women executives in housing finance – but open to all who wish to attend, #HousingDC21 complimentary registration is now available by clicking https://www.housingdc21.com/.

Top of Mind Promotes Nick Belenky to Chief Revenue Officer
Top of Mind Networks, Atlanta, promoted Nick Belenky to chief revenue officer. He will lead Top of Mind's marketing, sales and customer experience teams.
Belenky joined Top of Mind in January 2020 as executive vice president of sales. Prior to Top of Mind, he was director of sales with CardinalCommerce, a Visa company in authenticating digital transactions. His career also includes management roles with CEIA USA, a global manufacturer of security equipment; and Edgerton Corp., developer of enterprise resource planning systems for the materials handling industry.
Hinshaw Expands Financial Services Regulatory and Compliance Practice with Michael Guerrero
Hinshaw & Culbertson LLP announced Michael R. Guerrero joined the firm as a partner in the Financial Services Regulatory and Compliance practice in its Los Angeles office.
Guerrero advises companies within a wide range of industries on consumer protection and consumer financial services issues, including clients offering point of sale and personal property financing and leasing, rent-to-own products, and installment loans. He has particular experience related to federal and state calling and telemarketing, credit sale, lending, credit reporting and unfair, deceptive, or abusive acts and practices (UDAAP) laws. He regularly provides guidance on the Telephone Consumer Protection Act (TCPA), Telemarking Sales Rule and structuring of credit programs involving the financing of goods or services. In addition to his experience in BigLaw, Guerrero has held several positions as in-house counsel both at start-ups and publicly traded companies in the financial services industry, including a mortgage lender, an e-commerce credit sales platform, and a debt buyer. Guerrero's diversity of clients spans from professional sports teams and sellers of consumer goods and services to FinTech companies and traditional financial institutions.

LodeStar Video Features MBA's Krystal Thomas, AMP
Jim Paolino of LodeStar Financial Management, Arlington, Va., recently interviewed Krystal Thomas, AMP, Specialist in the Mortgage Bankers Association's Industry Relations and Member Engagement Department, about diversity, equity and inclusion and MBA's role in promoting diversity.
The video, part of Paolino's podcast, "LodeStar's Lending Leaders," can be viewed at https://youtu.be/c-7T9ZiUGOs.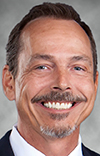 Credit Plus Announces Executive Promotions
Credit Plus, Salisbury, Md., announced executive promotions of Mike Hall to Chief Operating Officer; Don Clement to EVP, Marketing; Michael Crockett to EVP, Data Solutions; Judy Ryan to EVP, Sales, East; and Mike Allen to EVP, Sales, West.
Hall, previously EVP of Operations, has been with Credit Plus for 20 years and has more than 25 years of experience in the industry. He oversees all operations and works closely with the company president on all corporate decisions. He has been instrumental in the company's growth. Previously, he was with Financial Data Bank in Walnut Creek, Calif.. He is a member of the Mortgage Bankers Association, National Consumer Reporting Association, National Association of Mortgage Professionals, and the National Association of Mortgage Brokers.
Clement, previously Southeast Regional Sales Manager has been with Credit Plus for more than 18 years and has helped acquire many new clients for the business. He served as president and owner of Advanced Credit Services Inc., prior to merging his company with Credit Plus. He also was a partner in a residential construction venture and was a frequent guest on, "The Real Estate Variety Hour," a weekly radio program. Clement is also host of America's Mortgage News presented by Credit Plus.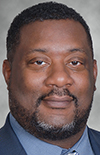 Crockett, formerly EVP of Product Development, joined Credit Plus in 2013 to create the QA/QC division. He has a strong operations and strategic sales background with more than 25 years of experience developing products for the mortgage industry to assist lenders in mitigating risk. He is on the Consumer Data Industry Association Board and oversees and manages all of Credit Plus' mortgage industry collaborations/co-ops including The Mortgage Collaborative, Lenders One and Capital Markets Cooperative. He also has formerly served on several advisory boards for mortgage industry associations and the credit bureaus. Prior to joining Credit Plus, he served in senior executive roles at a national mortgage information company including Senior Strategic Executive and EVP of Operations.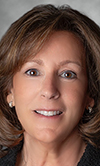 Ryan, previously VP of Corporate Sales, has more than 30 years of experience. She has been with Credit Plus since 2013 and was influential in the development of the company's fraud tool, FraudPlus. She is a current member of the Consumer Data Industry Association, the Mortgage Bankers Association and the National Consumer Reporting Association. She served as a past president for the National Consumer Reporting Association and served as a board member for several terms, where she lobbied in Washington on behalf of the mortgage industry and consumer reporting companies.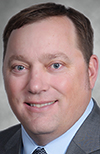 Allen, formerly West Regional Sales Manager, has 25 years of industry experience. He has been with Credit Plus for 15 years and has helped grow the company. He founded Horizon Credit Services before joining Credit Plus. He is a member of the Mortgage Bankers Association and the National Association of Mortgage Brokers.
Seroka Brand Development Promotes John Seroka to President
Seroka, Brookfield, Wis., announced John Seroka has been elected President.
With more than 20 years of experience in the mortgage industry, Seroka began his career as a mortgage loan originator in the Los Angeles and Orange County, Calif., markets. He joined Seroka as an account executive and later became a vice president where he oversaw all aspects of the firm's sales and marketing efforts. He is currently co-Chairman of the California MBA's Mortgage Technology and Marketing Committee. He has been a panelist and speaker at mortgage industry conferences on the topics of branding and marketing.
Planet Home Lending Promotes Jodi Bailey, Terry Mitchell to Senior Vice President
Planet Home Lending LLC, Meriden, Conn., promoted Jodi Bailey to Senior Vice President of Total Rewards and Terry Mitchell to Senior Vice President of Human Resources.

Bailey will oversee the company's Total Rewards and Payroll departments. She has nearly two decades of compensation and total rewards experience, obtained primarily in the mortgage industry. Before joining Planet Home Lending in 2019, she held compensation management roles at Caliber Home Loans, MetLife Home Loans and Countrywide Financial Corp.
Mitchell will direct the human resources business partner team at Planet Home Lending, driving employee engagement, satisfaction and retention. His more than 25-year career includes human resources leadership roles with Senior Care Centers, Saxon Mortgage, JCPenny and Wingspan Portfolio Advisors.