MBA Announces Members of Affordable Housing Advisory Councils for 2021
The Mortgage Bankers Association announced members of its advisory councils for affordable rental housing and homeownership for 2021. The advisory councils were formed in 2019 to provide important strategic and practical guidance to MBA's CONVERGENCE Initiative, the association's affordable housing effort.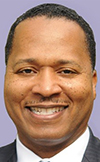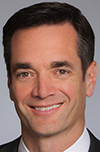 MBA's Affordable Homeownership Advisory Council will be co-chaired in 2021 by Anthony Weekly, Senior Vice President with Truist; and David Battany, Executive Vice President of Capital Markets with Guild Mortgage Company.
MBA's Affordable Rental Housing Advisory Council will continue to be co-chaired in 2021 by Christine Chandler, Chief Credit Officer & Chief Operating Officer with M&T Realty Capital Corp.; and Tony Love, Senior Vice President of Affordable Lending with Bellwether Enterprise Real Estate Capital LLC.
"These councils guide our efforts in bringing together key stakeholders to work on solutions aimed at housing affordability," said Steve O'Connor, MBA Senior Vice President for Affordable Housing Initiatives. "As economic, demographic, and social issues continue to intersect, our members will work to help ensure a healthy and equitable housing market."  


"MBA remains committed to overcoming the various obstacles affecting the supply of affordable housing," said MBA President and CEO Bob Broeksmit, CMB. "I am confident that the members of these councils will continue to push our industry to address this timely and important issue."
MBA's 2021 Affordable Homeownership Council members include:
Kristy Fercho, Wells Fargo;
Eddy Perez, CMB, Equity Prime Mortgage;
Patti Arvielo, New American Funding;
Chuck Bishop, Wells Fargo;
Gary Clark, Sierra Pacific;
Geoffrey Cooper, MGIC;
Nikki Holsopple, JPMorgan Chase;
Jason Madiedo, Panorama Mortgage Group;
Lenny McNeil, US Bank;
Bilal Parviz, Arch MI;
Jay Plum, Huntington National Bank;
Jeremy Potter, Quicken Loans Inc.;
Julie Steinhagen, TCF Bank;
Michelle Swindell, Bank of America;
Miguel Vega, First Community Mortgage;
Mark Vinciguerra, Union Home Mortgage;
Dianne Wasson, HomeStreet Bank; and
Fowler Williams, CMB, Crescent Mortgage Company
MBA's 2021 Affordable Rental Advisory Council members include:
Steven Bean, Claris;
Hal Collett, Colliers Mortgage LLC;
Michael Dury, Merchants Capital Corp.;
Sarah Garland, CBRE Capital Markets
; John Gilmore, Walker & Dunlop LLC;
Michael Heagerty, CCMS, Gantry;
Pharrah Jackson, Greystone;
Hyung Kim, Pacific Life Insurance Company;
David Leopold, Berkadia;
Jeffrey Majewski, CBRE Capital Markets;
Shekar Narasimhan, CMB, Beekman Advisors Inc.;
Tom Peters, Housing & Healthcare Finance LLC;
Matthew Rocco, Grandbridge Real Estate Capital LLC;
Justin Shackleford, Wells Fargo;
Erin Stafford, DBRS Inc.;
Michael Staton, CPC Mortgage Company;
Daron Tubian, Barings Global Real Estate; and
Paul Weissman, Lument
MBA's CONVERGENCE Initiative unites policymakers, consumer advocates, community leaders and other stakeholders to create solutions for housing affordability. Affordable housing is an issue facing millions of Americans – both those who rent and those who want to buy a home. Promoting minority homeownership is the single best way for the mortgage banking industry to combat racial injustice and social inequity.