MBA CONVERGENCE Partner Profile: Laird Nossuli, iEmergent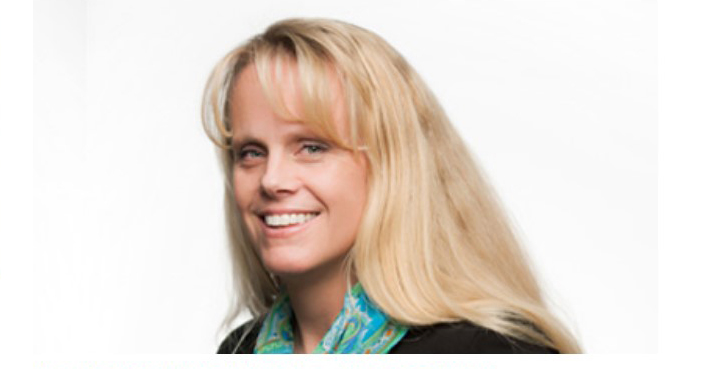 (One in a recurring series about MBA CONVERGENCE, the Mortgage Bankers Association's affordable housing initiative.)
Laird Nossuli is CEO of iEmergent, Urbandale, Iowa, an analytics and advisory firm that helps lenders leverage data and diversity to develop sustainable lending strategies. In addition to leading the development of iEmergent's products and growth strategies, her consulting work focuses on helping lenders create and execute opportunity-driven, future-focused lending strategies to more diverse households. Her educational background in community development and her passion for housing equity fuel her participation as a Steering Committee member in CONVERGENCE Columbus and led to iEmergent's role as a national partner.
MBA NEWSLINK: What is your role in CONVERGENCE and why is it important to you?
LAIRD NOSSULI: My role in CONVERGENCE began as a panelist at the Memphis kick-off event, where I had the opportunity to share some of iEmergent's analytics and insight on the past, present and future of homeownership – specifically for communities of color.
At that meeting, I told a "Tale of Two Futures" for Memphis, based on two different mortgage opportunity forecasts iEmergent produced: one future assumed "status quo" lending strategies, and resulted in a widening homeownership gap between non-Hispanic white and minority households (specifically, Hispanic and African American households). However, the other future assumed a new paradigm for increasing homeownership: one that was opportunity-driven, future-focused, community-centric, and – most importantly – collaborative by design. In this "new" future, the homeownership rate for people of color increased each year and resulted in thousands of additional loans each year for these demographic groups.
After the discussion in Memphis, I realized that the philosophy and core values of CONVERGENCE were closely aligned to the fundamental tenets of the "new paradigm" – which I believe will be critical to developing solutions that improve equity in lending. Thus, I was eager to help however possible.
As CONVERGENCE has expanded to the Columbus community, iEmergent is honored to be a national partner, and we will support the initiative as needed – with our mortgage analytics, tools, and expertise in empowering lenders to be a force for positive change.
NEWSLINK: What has been your most meaningful accomplishment or experience since working with CONVERGENCE?
NOSSULI: To be honest, I learn something meaningful at every one of the CONVERGENCE events. At the Memphis kick-off, it was amazing to see not only the number of community stakeholders collaborating in the initiative, but also to experience the depth of their dedication to their community and their belief in positive, innovative change. Following that event, I provided a workshop for some of the lenders in Memphis that shared more of iEmergent's best practices for how they can leverage data and insight effectively. Once again, I was encouraged by how open they were to new ideas and to receiving guidance on how to get started in their own efforts to increase homeownership.
Because I became involved in CONVERGENCE Columbus at an earlier stage than in Memphis, I've been able to participate in all of the steering committee and workstream calls. Once again, the talent and dedication of the community stakeholders is inspiring. The discussions on these calls underscore how important it is to define desired outcomes, determine how to measure them, and develop a strategy for how best to achieve them. This is complicated work, especially when there are so many systemic issues and challenges that impact homeownership and the barriers some groups must face in order to achieve it.
While both Memphis and Columbus see a widening homeownership gap between different racial, ethnic and socioeconomic groups, there are critical differences between the two metro areas in what is causing the gap to widen. I think CONVERGENCE will be successful in both places because its framework is flexible by design and considers the unique history, challenges and opportunities of each.
NEWSLINK: What CONVERGENCE initiative or project are you most excited for in the future?
NOSSULI: I'm very interested to see what the data reveal about the effectiveness of the strategies that have been employed in Memphis – both in the shorter-term and over time. I'm excited to learn more about the logic model that is being developed in Columbus, as that will be crucial in how the initiative moves forward. I'm also really looking forward to participating in the virtual launch of CONVERGENCE Columbus on July 21 – as both a panelist and an attendee.
NEWSLINK: What else would you share with MBA members who want to learn more about CONVERGENCE?
NOSSULI: It's my hope that we – as individuals, as enterprises, and as an industry – recognize that increasing equity in housing is critical to creating and sustaining healthy communities. There is no denying that affordable, safe housing is crucial to the health and well-being of every individual, child and family and that homeownership – in particular – is critical to closing the wealth gap.
Lenders need to be at the solution table – as investors and as problem-solvers – and CONVERGENCE provides a special opportunity for lenders to get involved. The lenders who are actively leading and participating in Memphis and Columbus seem energized, excited and empowered as they collaborate with other stakeholders.
I also want to emphasize to all lenders that increasing homeownership – by improving diversity and equity in lending – will result in more lending opportunity. As the homebuyer pool continues to change, how well a lender can reach and serve diverse borrowers will be key to sustainable success.  It's a win-win for communities and lenders if they can work together in a strategic, collaborative way.
To view a video in which Laird Nossuli discusses her work with MBA Convergence, click https://www.youtube.com/watch?v=Tiqhr3Z0wWg.
***
CONVERGENCE is driving collective action with lenders, other industry participants and government partners to facilitate new solutions to our nation's rental and housing affordability challenges. By using a cohesive approach, CONVERGENCE promotes more sustainable, affordable homes for purchase and rental for underserved people and communities, especially minorities and low-to-moderate-income Americans.
For more information, visit https://www.mba.org/advocacy-and-policy/convergence.