FHFA Amends GSE Stock Purchase Agreements; Leaves Decision on Conservatorship to Biden Administration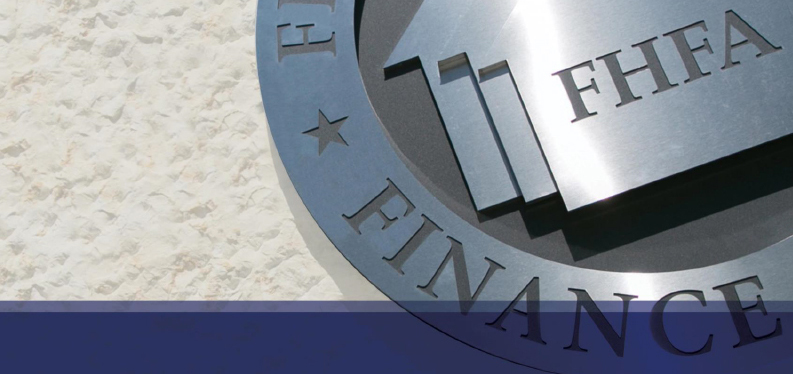 Fannie Mae and Freddie Mac will not exit federal conservatorship under the Trump Administration; the Federal Housing Finance Agency will leave that decision to the Biden Administration, FHFA said late yesterday.
However, FHFA and the Treasury Department did announce amendments to the government-sponsored enterprises' Preferred Stock Purchase Agreements. The amendments allow Fannie Mae and Freddie Mac to continue to retain earnings until they satisfy the requirements of the 2020 Enterprise capital rule.
FHFA Director Mark Calabria made it clear that Fannie Mae and Freddie Mac would not be released from conservatorship until they have sufficient capital to avoid risk of failure.
"Today's agreement that allows Fannie Mae and Freddie Mac to continue retaining earnings is a step in the right direction, but more hard work remains," Calabria said. "Capital at Fannie Mae and Freddie Mac protects the housing finance system and taxpayers. Retained earnings alone are insufficient to adequately capitalize the Enterprises. Until the Enterprises can raise private capital, they are at risk of failing in the next housing crisis."
Additionally, Treasury agreed that Fannie Mae and Freddie Mac can raise private capital and exit conservatorship once certain conditions are met. "To facilitate Enterprise equity offerings, Treasury has committed to work to restructure its investment in each Enterprise," FHFA said.
Mortgage Bankers Association President & CEO Robert Broeksmit, CMB, issued the following statement on the FHFA/Treasury announcement:
"[Thursday's] announcement preserves and extends a level playing field for lenders of all sizes and business models while avoiding near-term measures that could have threatened market stability. MBA has cautioned that a premature release of the GSEs from conservatorship could roil the mortgage market, hurting borrowers, savers and investors and harming a fragile economy still recovering from the ravages of the pandemic.
"While MBA is still reviewing the specifics of the amendments, we are pleased with several provisions and will carefully analyze others, including the potential impact of limiting the GSEs' purchases of certain categories of loans. It is critically important that measures to guide the GSEs' market footprint carefully balance the need for them to meet their affordable housing mission for both single-family and multifamily homes. Some of the provisions may prove inflexible during market stress, and it will be vital for FHFA and the Treasury Department to monitor those impacts and remain open to changes as necessary, especially for untested standards.
"Also, MBA continues to agree with Treasury that Congress must play a role in any substantive housing finance reform – particularly by providing an explicit federal guarantee on securities issued by the GSEs.
"We look forward to working with the incoming Biden administration, Treasury Secretary designee Janet Yellen, Congress, and FHFA to continue strengthening both the single-family and multifamily mortgage segments, ensuring deep and liquid markets for affordable housing finance through all economic cycles."
MBA said while elements related to the GSEs' market footprint warrant further analysis, it does not believe they will fundamentally alter the GSEs' role in the residential market, since they are designed to reflect current levels of lending. On the multifamily side, lending caps are set at $80 billion per GSE for any 52-week period (a $10 billion increase) and indexed to inflation, with at least 50% of each GSE's business "mission-focused."
Last month, MBA, other industry trade groups and incoming Senate Banking Committee Chairman Sherrod Brown, D-Ohio, and House Financial Services Committee Chair Maxine Waters, D-Calif., cautioned Treasury and FHFA on making drastic changes, but rather to take "tangible, near term steps" to correct structural flaws in the GSEs' pre-conservatorship business models and allow them to safely transition out of conservatorship.
"We have not supported, nor do we currently support, an 'endless' conservatorship. Our position is quite the opposite – we wish to see the GSEs reformed and operating outside of government control," MBA, the National Association of Home Builders and the National Association of Realtors said in a December 14 letter. "We therefore favor actions that move the GSEs closer to the preferred end state in a timely manner that does not disrupt the housing finance market and inflict broader economic harm."
Letter Agreement for Fannie Mae