MBA Advocacy Update Feb. 8 2021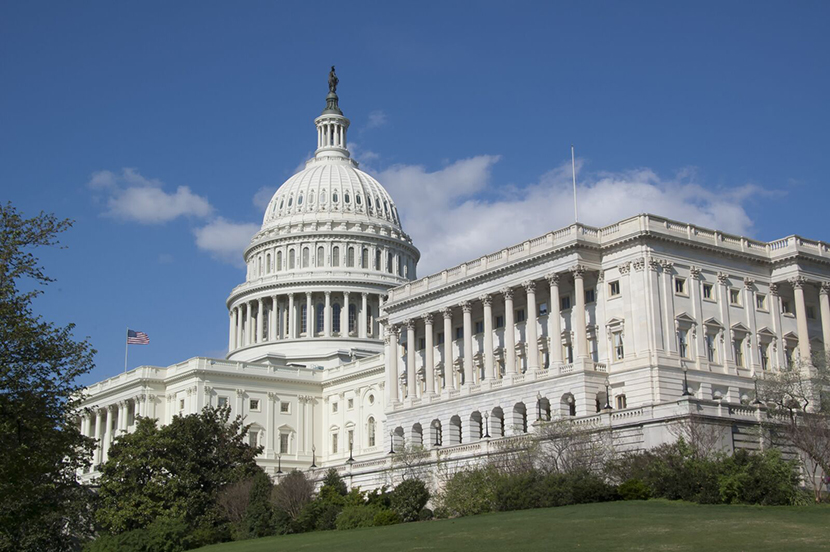 Bill Killmer bkillmer@mba.org; Pete Mills pmills@mba.org.
On Tuesday, MBA, along with several trade organizations, submitted a letter to the Office of the Comptroller of the Currency responding to its approach to the Community Reinvestment Act. On Thursday, the House Financial Services Committee held a hearing on the next COVID-19 relief legislation. And the Senate Banking Committee approved Rep. Marcia Fudge's nomination to be HUD secretary. 
1. MBA, Financial Trade Associations Submit Joint Letter to OCC on Community Reinvestment Act
On Tuesday, MBA, along with several trade organizations, submitted a joint letter to the Office of the Comptroller of the Currency in response to the agency's November Notice of Proposed Rulemaking on the Community Reinvestment Act. In addition to issuing the NPR, the OCC in December also issued a separate information collection survey to banks requesting bank-specific data to be submitted by May 31. In response to that letter, the OCC earlier this month withdrew the December information collection survey. 
Why it matters: The comment letter filed this week commends the OCC's efforts to modernize the CRA regulatory framework, and strongly urged the OCC to discontinue efforts to establish a valuation framework. It also noted that the NPR's proposed benchmarking methodology is fundamentally flawed.
What's next: MBA will continue to constructively engage with all the banking agencies and other stakeholders to develop an updated CRA framework that furthers the intended goals of the CRA statute.
For more information, or to join MBA's CRA Working Group, please contact Fran Mordi at (202) 557-2860.
2. House Financial Services Committee Holds Hearing Setting Stage for Future Stimulus Legislation
On Thursday, the House Financial Services Committee convened a hearing focused on policy solutions for the next COVID-19 relief legislation. Committee Chair Maxine Waters (D-CA) set the tone by building a case for continued congressional action and specifically called for increased rental assistance, continued enhanced unemployment insurance benefits, additional stimulus payments to individuals and families and a second round of state and local government funding, to name a few actions. Republicans on the panel cautioned against policies unrelated to the pandemic and warned that excessive spending in certain areas could thwart the economic recovery.
Why it matters: As the House and Senate progress through the budget reconciliation process, President Joe Biden and the multiple committees of jurisdiction in Congress will craft the size and scope of the next round of COVID-19 relief legislation.
What's next: Though Democrats and Republicans in Congress remain divided on spending levels, as well as the duration and nature of government programs that should be adjusted, the administration and congressional leaders plan to finalize a relief package by mid-March.
For more information, please contact Borden Hoskins at (202) 557-2712 or Bill Killmer at (202) 557-2736.
3. MBA Responds to CFPB's Advance Notice of Proposed Rulemaking on Consumer Access to Financial Records
On Thursday, MBA filed comments responding to an Advance Notice of Proposed Rulemaking seeking information that would assist the Consumer Financial Protection Bureau in drafting regulations to implement Section 1033 of the Dodd-Frank Act, which concerns consumer access to financial records. MBA's comments urge the Bureau to support ongoing, stakeholder-led efforts to develop universal API-based data access standards and to ensure all consumer-authorized third parties have equal access to data. Such an approach is also recommended in comments submitted jointly by MBA and a coalition of financial services trade associations.
Why it matters: Consumer-authorized data access plays an increasingly important role in the modern financial services market. The framework supported by MBA and coalition partners would allow all consumer-authorized parties to access data through industry-developed standards. Continued responsible innovation will expand access to credit by promoting competition and innovation.
What's next: MBA will continue to engage the CFPB as it considers a possible rulemaking to implement Section 1033.
For more information, please contact Justin Wiseman at (202) 557-2854, Lucia Jacangelo at (202) 557-2941, or Blake Chavis  at (202) 557-2930.
4. Senate Banking Committee Approves Nomination of Rep. Marcia Fudge as HUD Secretary  
On Thursday, the Senate Banking Committee voted 17-7 to approve the nomination of Rep. Marcia Fudge (D-OH) to be Secretary of the Department of Housing and Urban Development (HUD). During the executive session, Chairman Sherrod Brown (D-OH) took the gavel (and, with Ranking Member Pat Toomey [R-PA],) welcomed Sens. Raphael Warnock (D-GA), Jon Ossoff (D-GA), Bill Hagerty (R-TN), Cynthia Lummis (R-WY), and Steve Daines (R-MT) as new members serving on the committee. Brown stated his strong support for Fudge and reaffirmed his commitment to prioritizing housing policy with the view that, "housing is the gateway to opportunity and building a middle-class life." 
Why it matters: The 17-7 bipartisan vote for Fudge in committee is a clear indication that she has the support to be confirmed by the full Senate.
What's next: The nomination now heads to the Senate floor, although the timing of that vote remains uncertain.
For more information, please contact Ethan Saxon at (202) 557-2913 or Tallman Johnson at (202) 557-2866.
5. LIBOR-to-SOFR Transition Creating Issues for New Mexico's Housing Market
This week, MBA and the New Mexico Mortgage Lenders Association began collaborating to advocate for change to state law to address an unintended consequence of the transition from LIBOR to SOFR. This change in reference rates includes Fannie Mae and Freddie Mac, which announced last year that they would no longer acquire mortgages indexed to LIBOR. A key difference in the GSEs' parameters for these loans is that, while LIBOR-indexed loans featured interest rate resets once per year, SOFR-indexed loans reset the interest rate twice per year. New Mexico law, however, prohibits a state-chartered mortgage lender, whether a bank or a nonbank, from originating a mortgage loan with an adjustable rate that resets more than once every 12 months. Thus, some GSE-approved SOFR-based adjustable-rate mortgages originated by a state-chartered lender may now violate the terms of the New Mexico statute.
Why it matters: The New Mexico Legislature only meets every other year to consider policy changes, and this year's session is already well underway.
What's next: MBA and the NMMLA will continue to collaborate in educating policymakers and urge them to enact a timely legislative change.
For more information, please contact William Kooper at (202) 557-2737 or Dan Fichtler at (202) 557-2780.
6. FHA Extends Face-to-Face Waiver and COVID-19 Forbearance Request Deadline
On Wednesday, the Federal Housing Administration extended its waiver for required face-to-face contact for servicers performing early default interventions with borrowers at risk of foreclosure. The waivers apply to FHA-insured and HECM mortgages. Moreover, FHA has also waived the $5,000 property charge payment arrearages cap on recalculated repayment plans, providing further assistance to HECM borrowers. These waivers will be effective through December 31.
Additionally, on January 26, FHA released ML 2021-04, further extending the deadline for FHA-insured and HECM borrowers to request initial COVID-19 forbearance. Initially, FHA set the deadline to expire on February 28, 2021, but it has been extended through March 31.
Why it matters: These actions further align with the Biden administration's efforts to assist borrowers impacted by the COVID-19 pandemic.
What's next: The Biden administration will continue to evaluate existing pandemic relief measures in place at the various federal housing agencies.
For more information, please contact Sara Singhas at (202) 557-2826.
7. Maryland Proposes Making Remote Work Regulations Permanent
On January 29, the Maryland Department of Labor's Office of the Commissioner of Financial Regulation proposed rules to permanently allow additional flexibility for licensees to work remotely. The proposed rules initially were adopted on an emergency basis. Maryland DLLR has provided an exhibit of the proposed rules in the Maryland Register (Page 97) for public comment prior to making them permanent.
Why it matters: MBA is supportive of Maryland's proposed rules, which provide Maryland licensees with additional clarity and flexibility necessary to work remotely during the health crisis and beyond. The proposed rules are consistent with model legislation and regulations that are a part of MBA's campaign to modernize state licensing for the mortgage finance industry. For more information on the MBA State Licensing Flexibility Campaign, please visit our resource center.   
What's next: The comment period for proposed rules ends on March 1.
For more information, please contact Kobie Pruitt at (202) 557-2870.
8. Upcoming and Recent MBA Education Webinars on Critical Industry Issues
MBA Education continues to deliver timely programming that covers the spectrum of challenges, obstacles and solutions pertaining to our industry. Below, please see a list of upcoming and recent webinars – which are complimentary to MBA members:
Introduction to the MISMO API Toolkit for General Audiences – February 8
Top 5 Areas of LO Litigation and Ways to Avoid Them – February 9
Commercial/Multifamily: Market Distress and Loan Workouts – February 24
Compliance in a Rapidly Changing Servicing Environment – February 24
MAA Quarterly Webinar: February 2021 – February 25
Achieving Touchless Mortgage Automation: Insights from Industry Experts – March 3
MBA members can register for any of the above events and view recent webinar recordings by clicking here. For more information, please contact David Upbin at (202) 557-2890.