Biden to Nominate Sandra Thompson as FHFA Director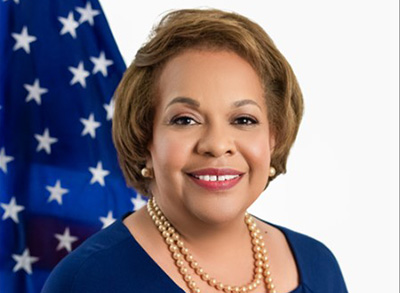 Sandra L. Thompson
President Joe Biden on Tuesday announced his intent to nominate Sandra Thompson as Director of the Federal Housing Finance Agency, an appointment long-supported by the Mortgage Bankers Association.
Thompson has been with FHFA since 2013 and has served as the agency's Acting Director since June, when the Biden Administration removed the previous director, Mark Calabria, following a Supreme Court ruling that FHFA's leadership structure was unconstitutional.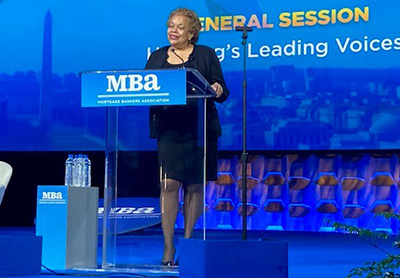 MBA President & CEO Robert Broeksmit, CMB, issued a statement in support of Thompson's nomination:
"MBA applauds the White House's intention to nominate Sandra Thompson to be the next Director of the Federal Housing Finance Agency. Thompson's in-depth expertise as a regulator and her experience in real-estate finance makes her the perfect choice to lead FHFA.
"Since assuming the position of Acting Director in June, Thompson has addressed several topline issues, including reversing the adverse market refinance fee, calling for the continuation of pandemic-related flexibilities, enhancing the GSEs' new refinance programs for low-income borrowers and overseeing the GSEs' mission of creating equitable and sustainable solutions for affordable housing and rental opportunities.
"We hope that this will be a quick confirmation process and look forward to continuing our work with Acting Director Thompson, FHFA, and the GSEs to ensure a stable and robust secondary mortgage market for a wide variety of single-family and multifamily lenders, regardless of size or business model."
HUD Secretary Marcia Fudge also issued a statement in support of Thompson's nomination. ""As a longtime public servant at the Federal Housing Finance Agency, Sandra Thompson is immensely qualified to lead the agency and continue its critical work," she said. "I applaud President Biden's nomination of Acting Director Thompson and it is my hope that the Senate will move quickly to confirm her."
Thompson has more than four decades of government experience in financial regulation, risk management and consumer protection. She has served as Deputy Director of the Agency's Division of Housing Mission and Goals since 2013. As DHMG Deputy Director, Thompson oversaw FHFA's housing and regulatory policy, capital policy, financial analysis, fair lending and all mission activities for Fannie Mae, Freddie Mac and the Federal Home Loan Banks.
Prior to joining FHFA, Thompson worked at the Federal Deposit Insurance Corp. for more than 23 years in a variety of leadership positions, most recently as Director of the Division of Risk Management Supervision. During her time at FDIC, Thompson led the Agency's examination and enforcement program for risk management and consumer protection at the height of the financial crisis. She also led the FDIC's outreach initiatives in response to a crisis of consumer confidence in the banking system.
Thompson addressed the MBA Annual Convention & Expo in San Diego this past October.
Thompson's nomination will require Senate approval. Per standard procedure, her nomination will first be considered by the Senate Banking Committee; upon approval, her nomination will go to the full Senate floor. However, a timeline has yet to be established, although Banking Committee Chairman Sherrod Brown, D-Ohio, is expected to call a hearing no later than January.