People in the News Dec. 21, 2021: MBA's Bill Killmer, Tallman Johnson Named 'Top Lobbyists'
MBA's Bill Killmer, Tallman Johnson Named to Annual 'Top Lobbyist' List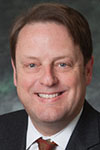 MBA Senior Vice President of Legislative and Political Affairs Bill Killmer and MBA Associate Vice President of Legislative Affairs Tallman Johnson were named to The Hill's annual list of "Top Lobbyists" for 2021.
The Hill recognized Killmer for the second year in a row; this is Johnson's first selection. The list includes government affairs professionals from trade associations, K-Street lobbying shops, law firms and private companies and includes former members of Congress, lawyers and other professionals.
Killmer and Johnson said the recognition represents a "team effort" at MBA and speaks to the influence MBA cultivates on Capitol Hill and in the White House.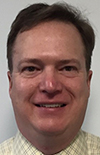 "This is all about the relationships we establish," said Johnson, who joined MBA in February 2019. "I've been working on and around Capitol Hill for more than 20 years. Our goal is to position MBA in a way so that we can respond quickly. We use those relationships to facilitate change that can potentially put us in a better spot; this is what our job is all about. We maintain these relationships—sometimes just a phone call to say hello—and then build on that when issues come up."
"What a good lobbyist does is establish relationships with people before he or she ever asks to discuss a policy-related concern," said Killmer, who has been MBA's chief lobbyist since 2010. "Over the past year and a half—with changes in both the Administration and in Congress—it's really important to be prepared. The MBA team, in an integrated fashion, can provide data, facts and the practical impacts of proposed policies on consumers and our members – and that's led to a positive dialogue with policymakers over time."
The complete list of Top Lobbyists for 2021 can be found here.

Shelley Leonard Joins UniversalCIS|Credit Plus as President, Board Member
UniversalCIS | Credit Plus, Philadelphia, named Shelley Leonard as President and a member of the company's Board of Directors.
Leonard has more than 25 years of industry experience as an executive at Black Knight and its predecessor businesses. She most recently served as Chief Product and Digital Officer, managing the Servicing Technologies and MSP software platform. She has held multiple, senior-level positions where she was responsible for development and delivery of technology platforms to the largest mortgage lenders and servicers in the U.S.

Merchants Bank Names Robert Burtner Chief Credit Officer
Merchants Bank of Indiana, Carmel, Ind., announced the retirement of Chief Credit Officer Richard ("Rick") Belser. Robert Burtner, currently Merchants Bank's Deputy Chief Credit Officer, will succeed Belser and has worked alongside Belser for much of the year. Belser's retirement will take effect at the end of 2021, and Burtner will transition fully into his new role in early January.

Belser is one of the original Symphony Bank alumni, joining in 2007 prior to the acquisition and rebrand to Merchants Bank of Indiana. Previously, he spent the majority of his career at Merchants National Bank (before and after its acquisition by National City) and has served in numerous executive management positions in retail banking, business banking, corporate banking and loan administration.
Burtner joined the company in 2019. Prior to serving as Deputy Chief Credit Officer, he served as Senior Vice President of Bridge and Construction Lending at Merchants Capital Corp. where he was responsible for monitoring new construction and substantial rehabilitation loans for the HUD, Government-Sponsored Enterprise and Merchants Bank lending platforms.
Prior to joining Merchants Capital, Burtner worked in commercial banking focused on credit underwriting, credit management, portfolio management, construction monitoring and loan origination.

Ben Azulay, Paul Licausi Elected to TCN Worldwide Board of Directors
TCN Worldwide, Chicago announce the TCN Worldwide Board of Directors, which were elected at this year's TCN Worldwide Fall Conference held in Austin, Texas.
Ben Azulay, Principal & President, Chicago Region at Bradford Allen Realty/TCN Worldwide, was originally elected to TCN's Board in 2017 serving as Secretary of the Board of Directors. He joined Bradford Allen as an associate in 2004; in 2015, he became a principal. As a member of the leadership team, he plays an integral role in the strategic direction of Bradford Allen. This is his second term on the TCN Worldwide Board of Directors.

TCN also announced Paul Licausi, President of LS Commercial Real Estate Services, Inc./TCN Worldwide in Kansas City, has been elected to Board of Directors. Prior to joining the Board, he served as a TCN Worldwide regional vice president to the central region, a role he has held since 2018. He has been active in the industry for more than 30 years. He will serve as the Board's Secretary.
The 2022 TCN Worldwide Board of Directors also include:
• Gerald Sullivan, Principal and Managing Broker at PW Commercial/TCN Worldwide in Chicago. He will serve as Chairman of the Board.
• William Sitar Jr., Vice President at Sitar Realty/TCN Worldwide in New Jersey. Hewill serve as Vice-Chair.
• Timothy Mitchell, Principal at Norris & Stevens, Inc./TCN Worldwide in Portland. He will serve as Treasurer.
• Jonathan Rosenberg, Co-Founder and Managing Partner of LevRose Commercial Real Estate/TCN Worldwide in Phoenix, will serve as an at-large Board Member.
• H. Ross Ford, President & CEO of TCN Worldwide in Richardson, Texas. Mr. Ford is responsible for the strategic direction of the organization and the implementation of all expansion and networking initiatives.

JLL Adds Brian Testorf, Scott Loving
JLL announced Brian Testorf joined the firm as a Vice President in the Valuation Advisory group's Hotels & Hospitality practice. He will provide clients hotel valuations, appraisals, market and impact studies, market feasibility advisory, buy-side due diligence and portfolio valuation and consulting services.
Testorf comes to JLL from LW Hospitality Advisors, a boutique hotels & hospitality valuation and asset management firm where he was a Senior Associate focused on appraisals and feasibility studies of more than 150 hotels across the U.S. He began his career on the operations side of the hospitality sector, most recently at the Westin Copley Place Boston, which is part of the Marriott Hotels brand.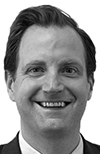 JLL Capital Markets also named Scott Loving Managing Director to specialize in debt and equity advisory transactions in the Twin Cities markets within Minneapolis-St. Paul.
Loving brings more than 17 years of experience in commercial real estate debt and equity transactions. He joins JLL from another leading commercial real estate firm where he sourced, structured and originated more than $2 billion in capitalizations. He is versed in all asset classes, including multi-housing, industrial, office, life sciences, hospitality, retail and tax credit lending.
On Q Financial Names Craig Debbisi VP Of Infrastructure And Security
On Q Financial Inc., Tempe, Ariz., named Craig Debbisi as its new Vice President of Infrastructure and Security, responsible for developing a secure network strategy, maintaining internal communications and assisting in growth strategy pertaining to scaling technology.
Debbisi brings 20 years of technology expertise, with the past seven years in the financial industry. Most recently, he worked as Assistant VP of Infrastructure and Security for Liberty Bank.