People in the News August 9, 2021
SimpleNexus Expands C-Suite
SimpleNexus, Lehi, Utah, announced executive appointments in operations and revenue generation. Promotions and organizational changes include:

Kevin McKenzie, Chief Operating Officer. McKenzie, who is also the firm's chief financial officer, will absorb responsibilities of COO, including oversight of human resources, information technology, legal, corporate development and facilities.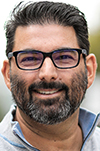 John Aslanian, Chief Revenue Officer. Aslanian's promotion from senior vice president of sales to CRO recognizes his contributions to two years of record-breaking revenue growth for the firm. He joined SimpleNexus in 2019 as an established sales veteran with more than two decades of experience in the mortgage and software industries.
Andria Lightfoot, Chief Customer Officer. Lightfoot, who joined SimpleNexus in March of this year as vice president of professional services, has leveraged her deep mortgage expertise to drive adoption of digital eClosing.

As Chief Customer Officer, Lightfoot will oversee all customer-centric activities of SimpleNexus' customer division including, professional services, customer success, support, training, and integration engineering.
Pam Faulkner, formerly director of mortgage solutions, will join Lightfoot's team as a vice president of customer journey.
Guild Mortgage Promotes Michelle Castle to Area Manager

Guild Mortgage, San Diego, promoted Michelle Castle to area manager in North Texas. In her expanded role, she will support Guild's growth initiatives through recruitment, development and management of new branches and talent in its Texas region. She will continue to manage the Sherman branch and lead many of the region's training and coaching efforts.
Since opening the Sherman branch in 2011, Castle has earned several national and regional awards, including being named to Scotsman Guide's Top Originators rankings on multiple occasions and being voted 'Best Loan Officer' by the Herald Democrat every year since 2013. Additionally, she was named Affiliate of the Year in 2012 and earned the Educational Leadership Award from the Greater Texoma Association of Realtors in 2017.
RentPath Appoints Jon Ziglar CEO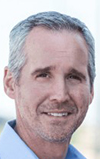 RentPath, Atlanta, appointed Jon Ziglar as CEO effective August 16.
Ziglar comes to RentPath from ParkMobile, where he has been CEO and a board director since 2015.
Ziglar has significant experience driving corporate strategy, sales and technology innovation to deliver growth in rapidly evolving industries. During his tenure at ParkMobile, the business grew its customer base more than 800% while expanding its products beyond on-street parking to include event and airport reservations, electric vehicle charging and toll payments.
Prior to leading ParkMobile, Ziglar held executive roles at Ceridian, Elavon and Raymond James, among other companies. He is currently on the board of advisors at Roadie Inc., and has previously served as a director and advisor on a number of corporate boards, including Payscape, Dayforce and Twitpay.
MAXEX Adds Brennan Walters as Chief Revenue Officer
MAXEX, Atlanta, hired Brennan Walters as Chief Revenue Officer, responsible for all go-to-market operations, including sales, marketing and development of MAXEX's servicing retained execution product.
Before joining MAXEX, Walters held several executive leadership positions at PennyMac, including Managing Director of Servicing Investments and Executive Vice President of Acquisitions. In his 10 years at Penny Mac, he was responsible for creating and expanding multiple high-growth businesses, including establishing the company's mortgage servicing rights acquisition business, which purchased more than $100 billion in assets, and transforming its GNMA early buyout program into a business segment that generated more than $750 million across the past four quarters. Prior to Penny Mac, he held several sales and business development leadership positions during his eight-year tenure with Bank of America.