Rental Activity, Rent Both Increase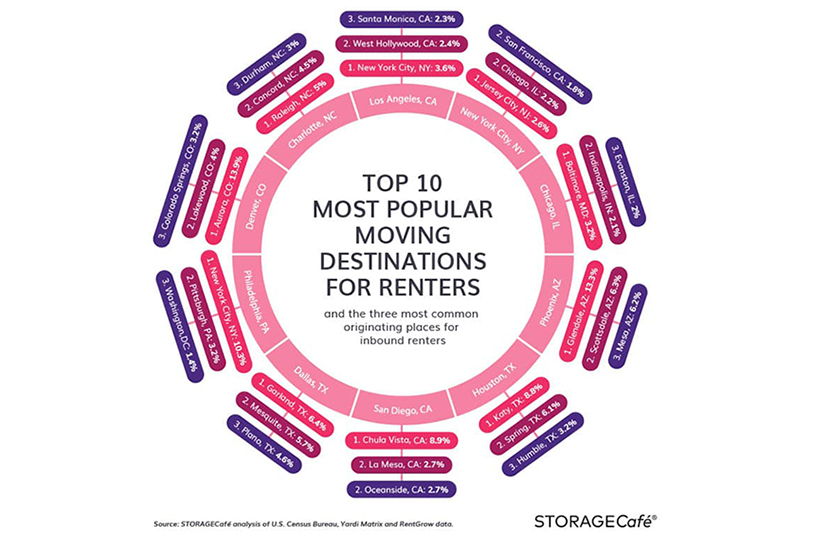 More renters moved last year than in 2019, and many of them relocated to big cities, reported Yardi Matrix, Santa Barbara, Calif.
Los Angeles, New York and Chicago attracted the most new renters last year, Yardi Matrix said in a new report, Urban Living Upstages Suburbia Even In Pandemic Year: LA, NYC Stand Out As Top Cities For Renter Interest.
"The market is anticipating reopening in advance of reopening," said Doug Ressler, Business Intelligence Manager with Yardi Matrix. "But more than that, people are still driven primarily by employment prospects, and big urban hubs are where the jobs are. Add the increasing preference for walkability and shorter commutes and we might be witnessing a revival of our urban cores."
As the economy re-launches after the pandemic, "renters will most likely look to maintain the current reduced pricing, perhaps by signing longer lease terms," Ressler said.
In a separate report, Yardi said apartment rents have "turned a corner."
Multifamily rents increased by 0.6 percent on a year-over-year basis in March to an average of $1,407. "Nationally, multifamily rents had one of the strongest first quarters in a few years," Yardi said in its March 2021 National Multifamily Rent Report. It noted the effects of the pandemic had just begun to set in during the first quarter of 2020.
Of the 134 markets Yardi surveyed in March, 114 saw flat or positive year-over-year rent growth.
Together, the two recent aid packages the American Rescue Plan and the Consolidated Appropriations Act provided $50 billion of emergency rental assistance and other support to the housing industry. "This funding is bound to have a positive effect on occupancy and rent growth throughout 2021," Yardi said.
Affordable metros in the western U.S in particular thrived in March, with California's Inland Empire (8.3 percent), Sacramento (7.3 percent) and Phoenix (6.9 percent) seeing the most year-over-year rent growth. Strong demand for housing in these metros enabled this trend, Yardi said.
"As the pace of vaccinations continues to ramp up and cities continue to reopen, the multifamily market is poised for a strong 2021," Yardi said.