People in the News Apr. 22, 2021
Amerifirst Names Thinh Nguyen CIO

Amerifirst Home Mortgage, Kalamazoo, Mich., appointed Thinh Nguyen to serve as its chief information officer, responsible for all aspects of the company's IT department, including its strategy, execution and infrastructure.
Nguyen has more than 20 years of experience leading major digital transformation initiatives and delivering large-scale business-to-business, business-to-consumer and enterprise solutions. Most recently, he served as CIO of Servicing at Flagstar Bank. Before this, he served as Senior Vice President of Information Technology at Mr. Cooper (formerly Nationstar Mortgage. He also previously held leadership roles at Alcon Laboratories, JPMorgan Chase and TPG Capital.

RoundPoint Mortgage Announces New Leadership Team
RoundPoint Mortgage, Fort Mill, S.C., announced its new leadership team, including Patrick McEnerney as CEO, Joseph M. Gormley as chief administrative officer and Scott Bristol as executive vice president of retail lending.
McEnerney, who was appointed by RoundPoint's board of directors, has more than three decades of experience in the mortgage banking and financial services industries. He joined Freedom Mortgage in August 2020 as executive vice president and later took the helm at RoundPoint following the merger between both companies. He spent the prior 14 years as managing director of Deutsche Bank, where he oversaw a broad range of residential mortgage and mortgage securitization activities, including large projects in Colombia, Saudi Arabia, the United Kingdom and Canada. Prior to Deutsche Bank, he was executive vice president at EverBank, president of PricelineMortgage and president of The Bank of New York Mortgage Company.

Gormley has a broad background in financial services and housing policy. Prior to joining RoundPoint last month, he held several senior positions with HUD. Most recently, he served as the Federal Housing Administration's deputy assistant secretary for single-family housing, where he was responsible for all of FHA's single-family mortgage insurance operations, including origination and servicing policy, information technology strategy and quality control. Earlier in his career, Gormley worked as an attorney at two national trade associations in Washington, D.C., including the Mortgage Bankers Association, where he focused on regulatory compliance issues and policies on government backed mortgage lending.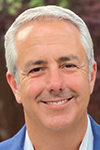 Bristol, who has more than 25 years of experience in the retail mortgage sector, joined RoundPoint to lead retail business development. Previously, he served as senior vice president and manager of national mortgage production at Flagstar Bank. Prior to Flagstar Bank, he served as president and national sales manager of Prime Lending, where he helped grow the company's retail division from $2 billion in annual mortgage volume to $15 billion.
Top of Mind Names Rick Webster VP of Client Strategy
Top of Mind Networks, Atlanta, hired Rick Webster as Vice President of client strategy. He will serve as the firm's client-facing liaison; he will also collaborate with the firm's sales and account management teams to help users maximize the company's Surefire CRM capabilities.
Webster serviced previously as chief revenue officer of MonitorBase. Previously, he served as vice president at Doorway Home Loans and in mortgage-related roles at Merrill Lynch and E*TRADE. Most recently, Webster led PierBase as an advisor to early-stage SaaS startups providing revenue-generating growth strategies.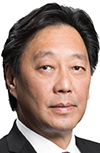 Romano Tio Joins Greystone Commercial Lending Group
Greystone, New York, announced Romano Tio, Senior Managing Director, joined the Commercial finance team led by Scott Chisholm, based in New York. He will focus on large loan origination across an array of platforms while working to expand the firm's lending activities to a broader scope of commercial asset classes.
With 30 years of relevant CRE industry experience, Tio joins Greystone from Ackman-Ziff, where he was a Senior Managing Director. Having managed $10 billion in transactions, he has served as an advisor and principal in many commercial, residential, and hospitality deals on the East Coast. Prior to joining Ackman-Ziff, he co-founded RM Capital Management, where he was responsible for all aspects of the business including debt and equity capital advisory, as well as recapitalizations and restructurings on behalf of public companies, private equity funds, and entrepreneurial owners and operators. Previously, he was Co-Founder and Co-Head of Distressed Commercial Mortgage Principal Investments at HCP Real Estate, an affiliate of multibillion-dollar hedge fund Harbinger Capital Partners.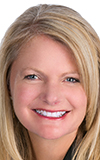 LenderClose Appoints Stefanie Rupert to Board of Directors
LenderClose, Des Moines, Iowa appointed Stefanie Rupert to its board of directors.
Rupert has more than 30 years of experience in the banking and credit union industries, currently serving as president and CEO of Collins Community Credit Union. She has founded several credit union service organizations and serves on an advisory council with Fiserv, providing recommendations on consumer engagement and online banking strategies.
Rupert will serve on LenderClose's board of directors alongside Jordan and Samantha Paxson, chief experience officer at CO-OP Financial Services; Nick Evens, President at The Veridian Group; Kris Kovacs, President and CEO at Constellation Digital Partners; Scott Hoekman, Co-Founder and Partner at Next Level Ventures; and, Benjamin Rempe, COO of LenderClose.

Lenderworks Names Andrew Peters President
Lenderworks, Fairfax, Va., appointed mortgage veteran Andrew Peters as President. He will be responsible for implementing a growth strategy for the company, as well as overseeing the expansion of its footprint in the housing ecosystem.
Peters comes to Lenderworks with more than 25 years of experience in the mortgage and real estate industry. He was most recently a Vice President at Fannie Mae, where he oversaw strategy of the Single-Family business and served as a member of the Single-Family leadership team. Previously, he was CEO of mortgage lending company First Guaranty Mortgage Corp. for seven years, where he led the growth of the companies lending and servicing platforms.

Cherry Creek Mortgage Hires, Promotes4 VPs: Claud Payne, Dave Sale, Sheridan Whipple, Geoffrey Skinner
Cherry Creek Mortgage, Denver, promoted Claud Payne to Vice President of Project Management, responsible for leading critical initiatives through the company's technology support team.
Payne introduced project management to Cherry Creek when he joined the company in 2016, creating replicable, company-wide project plans for new business ventures such as PenTrust, Move Up Mortgage, and more recently Bellco Home Loans. A key leader and mentor on Cherry Creek's Advanced Technology team, Payne ensures that critical business initiatives receive the technology support they require without ever missing a launch date. He also serves as the conduit between Advanced Technology and many other departments at Cherry Creek to ensure the company's technology platforms meet the needs of the business.
Before joining Cherry Creek, Payne's professional background included technology sales at IBM and BMC Software, technical marketing at JD Edwards, managing cloud services as an IT director for companies using Oracle's ERP software, and roles in project management at telecommunications companies.

Cherry Creek also named Dave Sale Vice President of Vendor Management. He brings more than 30 years of mortgage and financial services experience to Cherry Creek Mortgage, where he will be responsible for third-party risk management and oversight of the company's strategic partners. Prior to joining Cherry Creek, he had the same role at Covius Holdings for six years and served as principal of Vendor Management Solutions, which he co-founded in 2008.
Cherry Creek also promoted Sheridan Whipple to vice president of business analysis. She leads a team of business analysts and quality assurance engineers in Cherry Creek's Advanced Technology unit.
Whipple began her career at the company in 2016 as a closing coordinator and advanced through the technology side of the business to become one of the leaders for large, complex cross-departmental projects. She has been actively involved in hundreds of enhancements to the company's core technology platforms. In addition, she has created and grown a software quality assurance team that has been responsible for more than 70 successful releases of Cherry Creek's Connect loan origination software over the past five years. Before joining Cherry Creek, Whipple held several senior positions in national operations at RE/MAX.
Cherry Creek also named Geoffrey Skinner vice president of business process engineering and vendor oversight, responsible for improving work processes throughout the company to optimize efficiency, reduce risk and enhance scalability, in addition to being heavily involved in compliance and auditing.
Skinner spent the past 16 years at Computershare, where he most recently served as vice president of post close operations. While at Computershare, Skinner created a training and development team for loss mitigation and final loan modifications and developed a business continuity plan. He also served as a vendor coordinator for appraisals, title and flood insurance.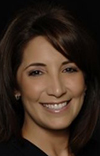 Teraverde Promotes Maylin Casanueva, Rob Peterson
Teraverda, Lancaster, Pa., promoted Maylin Casanueva to President and Rob Peterson to Chief Technology and Innovation Officer. Casanueva's new role will include sales and revenue growth for Teraverde's software solutions business, including Coheus and SpeedPath. Peterson's new role will include product and use case innovation across all of Teraverde's products and services.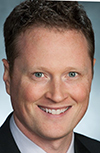 Casanueva conceived Coheus Profit Intelligence, which improves data driven decision making while instantly gaining insight of the lender's overall business. Coheus transforms data and information into actionable intelligence. Peterson created SpeedPath which manages workflow, service levels and data change management for each individual lending task within Encompass. SpeedPath is configurable by the lender allowing speed to ROI and continued flexibility to be built in.
James Deitch, CMB, will remain CEO of Teraverde, and will focus on supporting growth of Teraverde's products and services. Dietch founded Teraverde in 2011, with Casanueva and Peterson joining in 2012.