The Biden Administration Infrastructure Proposal: What it Means
On Wednesday, the Biden Administration released its $2 trillion-plus American Rescue Plan, an ambitious proposal to invest in infrastructure, create jobs and position the U.S. to compete better globally—of which housing plays a central role.
As part of the proposal, Biden announced the Made in America Tax Plan, which aims to raise corporate tax rates and make other changes to the corporate tax code—of which could also have a substantial impact on the real estate finance industry.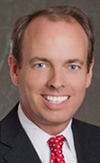 MBA President & CEO Robert Broeksmit, CMB, said MBA welcomes the emphasis on housing. "The president has made housing a centerpiece of his plan, proposing to invest $213 billion to produce, preserve and retrofit more than two million affordable and sustainable housing units," he said in a letter to MBA members. "We welcome the administration's engagement on these issues and look forward to working with policymakers on these initiatives."
On the tax front, Broeksmit said the Biden Administration's announcement introduces "broad strokes" of corporate tax reform. "The coming days and weeks will likely see more focus on specific tax proposals that impact you and your business," he said. "This is why MBA's 2021 Chairman Susan Stewart has convened a blue-ribbon task force on tax reform, consisting of a diverse group of MBA members representing the different capital sources and business models in the residential, commercial and multifamily segments of the real estate finance industry. This group has been meeting regularly, and its work will inform MBA's policy and advocacy."
More information on the Administration's proposals can be found here. The housing-centric portions begin on page 11; the tax-related provisions on page 22.
Biden said he hoped to have approval in Congress by this summer.
Broeksmit said the initial proposal signals the beginning of what will be a "long and likely contentious process" of trying to enact variations of the proposals into law. "With very tight majorities in both the House and Senate, the administration and Congressional leaders have to reach a workable consensus that garners enough support to pass something of this magnitude through both chambers," he said.