MBA, Trade Groups Ask Congress to Continue Flood Insurance Program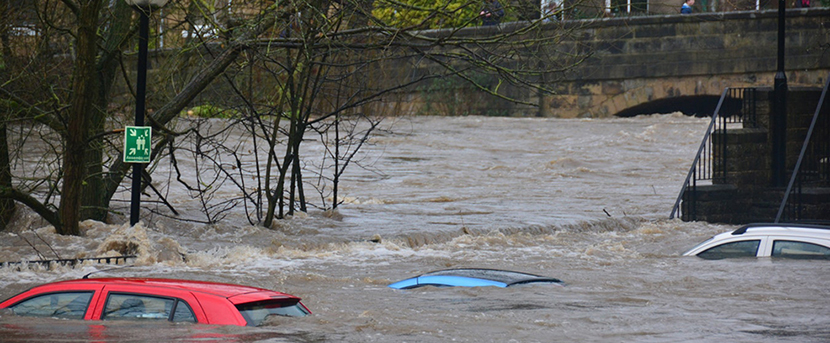 With the National Flood Insurance Programs set to expire—yet again—the Mortgage Bankers Association and nearly two dozen industry trade groups asked Congress for another program extension as policymakers work on a longer-term solution.
The NFIP is set to expire on Sept. 30. The NFIP has remained in limbo for the past three years; Congress has passed more than a dozen NFIP extensions during that period, even as MBA and other industry groups have pressed legislators to pass a long-term extension of at least five years.
In the letter to Senate and House leadership, MBA and the trade groups said without an extension, millions of Americans who rely on the NFIP would be without access to flood insurance coverage at the peak of the summer/fall hurricane season.
"Even though the time has never been more urgent to reform the NFIP, allowing the program to lapse would be devastating to the policyholders across the nation who have already been impacted by COVID-19 and are facing an increasing number of severe flooding events," the letter said. "With a lapse in the program's authorization, policyholders would not be able to obtain coverage, or – importantly – buy or sell properties of all kinds."
The letter stressed the NFIP should "undergo a number of significant reforms designed to create long-term stability for policyholders." However, absent any agreement to reform the program, the letter calls on lawmakers to extend the program before September 30 "to provide some continuity and certainty to the millions of policyholders who rely on a functioning NFIP. This would also give Congress more time to build consensus around substantive program reforms."
"As Americans across the nation continue to recover from the devastating effects of recent catastrophic flooding, the importance of the program has never been more evident," the letter added.
Joining MBA in the letter: the National Association of Mutual Insurance Companies; Council of Insurance Agents and Brokers; Independent Insurance Agents & Brokers of America; American Property Casualty Insurance Association; Reinsurance Association of America; Wholesale Specialty Insurance Association; National Leased Housing Association; National Affordable Housing Management Association; Independent Community Bankers of America; National Association of Home Builders; Manufactured Housing Institute; National Multifamily Housing Council; National Apartment Association; National Association of Realtors; American Land Title Association; American Bankers Association; and the Council for Affordable and Rural Housing.