People in the News Sept. 16, 2020
Former Freddie Mac Executive Chris Boyle Named to Roostify C-Suite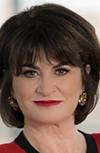 Roostify, San Francisco, named Chris Boyle President of Home Lending, responsible for all external-facing functions, client engagement, strategy, marketing and business development.
Previously Chief Client Officer of Freddie Mac, Boyle has nearly 30 years of experience across all facets of mortgage lending marketing, including client-facing technology and client experience. Boyle is a frequent speaker and respected authority on the mortgage market, risk management and lending transformation. She has also played a key role in sponsorship and programming for mPower, the Mortgage Bankers Association's networking organization for women in real estate finance.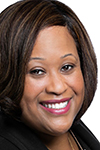 Pharrah Jackson Named Vice President of Finance for Greystone Affordable Development
Greystone, New York, named Pharrah Jackson Vice President of Finance of Greystone Affordable Development. She will lead a team of analysts and underwriters responsible for securing debt and equity for all of Greystone's affordable housing development transactions.
Jackson has more than 20 years of affordable housing experience that spans production, underwriting, closing, servicing and asset management. During her tenure with Greystone, she has been involved in the financing of more than 1,000 affordable housing properties totaling more than $8 billion in debt, having most recently served as Managing Director of the company's industry-leading affordable lending group. She is also a member of the Mortgage Bankers Association's Affordable Rental Housing Advisory Council. She began her career as a closing assistant with Washington Mortgage and has also worked at other Agency lending firms, including Red Mortgage and Walker & Dunlop.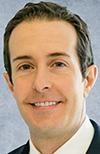 Marcus & Millichap Names Mark Ruble Executive Managing Director
Marcus & Millichap named Mark Ruble executive managing director. Previously a senior managing director, he specializes in retail and net lease property investment sales.
Ruble began his career with Marcus & Millichap in 2004. He and his team have closed more than 1,100 investment property transactions across 46 states valued at more than $3.5 billion.

First American Names Jon Wierks VP of Data & Analytics
First American Financial Corp., named Jon Wierks as vice president in the company's data and analytics division, responsible for enhancing existing automated valuation and collateral risk analytics initiatives and products.
Wierks joins First American with nearly three decades of experience in the real estate and valuation industry and is recognized for developing automated valuation models that have been widely emulated across the industry. He has extensive experience collaborating with the largest users of AVM products in the industry and is a frequent speaker at leading industry conferences.
FormFree Taps Tyler Brantley as Director of Implementation
FormFree, Athens, Ga., hired SaaS sales executive Tyler Brantley as director of implementation. He will serve as internal liaison between FormFree's sales and operations teams and support revenue growth by working to ensure an ideal onboarding experience for every FormFree customer.
Prior to joining FormFree, Brantley was vice president of sales at content production marketplace StudioNow, where he oversaw sales and business development and helped spin out marketing procurement platform Octerra in 2019. As vice president of sales at Octerra, Brantley's team helped Fortune 500 brands more effectively collaborate and manage their marketing processes, pass-through costs and ROI through technology.
Brantley is also co-founder of Resilient Families Institute, a company that works with active U.S. military families to help them build strong, healthy relationships that stand the test of time and deployment.
Mid America Mortgage Names Julas Hollie Correspondent Division Sales Director
Mid America Mortgage Inc., Addison, Texas, appointed Julas Hollie as sales director for Mid America's Correspondent Lending division, responsible for increasing loan acquisitions through strategic marketing and customer outreach.
Hollie brings more than 20 years of mortgage industry experience in account management, risk management, sales and business development to his new role at Mid America. Previously, he served as an account manager for business development at Essent Guaranty, where he doubled the number of active lenders and created $23 million in new business opportunities. He also held positions with First American Title and Fannie Mae, where he was a principal contributor to the $1 billion affordable lending alliance announced by Arvest Mortgage and Fannie Mae in 2004. He has been a member of the Fort Worth Mortgage Bankers Association executive board for the past three years and served as president in 2019-2020.

Chetan Patel Joins Verity Global Solutions as COO
Verity Global Solutions, San Antonio, Texas, named Chetan Patel as chief operating officer, responsible for expanding Verity's services and growing the company from 600 employees to more than 3,000 over the next 24 months.
Patel has more than 25 years of leadership experience in the mortgage industry and was recognized as an IT All-Star by Mortgage Banking magazine. In 1998 he co-founded MortgageHub.com and rebranded the company to ISGN, one of the nation's largest and most diverse providers of mortgage products and services. There, he created a portfolio of companies that were the best in their respected fields and supported more than 600 customers, including some of the largest banks in the world. Patel most recently served as senior vice president of lending and servicing for Advantium Mortgage Banking Solutions.

Credit Plus Hires Ashley Lockaby as Regional Account Manager
Credit Plus, Salisbury, Md., announced Ashley Lockaby joined its team as a Regional Account Manager. She will be responsible for developing new relationships, while supporting current clients in Georgia.
Lockaby has more than 17 years of experience in the mortgage industry. Most recently, she was Vice President of Warehouse Lending, with Northpointe Bank. Prior to that, she was a Director for Black Knight's Enterprise Business Intelligence Division. Before joining Black Knight, she spent more than 12 years helping mortgage bankers ensure their funding ability in the warehouse lending space. She is founder of two prominent mortgage networking groups, previously held board positions at the local mortgage association and completed the MBA Future Leaders program.
SLK Global Solutions Appoints Casey Hughes-Wade Vice President of Mortgage Relationship Management
Digital platform and business process management provider SLK Global Solutions added mortgage industry veteran Casey Hughes-Wade to its leadership team.
Hughes-Wade has been a part of the mortgage lending industry for nearly a decade and joins SLK Global Solutions as Vice President of Mortgage Relationship Management.

In her new role, Hughes-Wade will help existing clients develop new strategies, increase growth and use her expertise to sharpen their business. She will work closely with SLK Global Solutions' clients to understand their business complexities and implement best-fit solutions from SLK Global Solutions' growing suite of platform and product solutions to drive client profitability while meeting trending market demands. She will report to Nate Johnson, senior vice president-mortgage business leader at SLK Global Solutions.
Hughes-Wade joined SLK Global Solutions after working at firms including MQMR, NCS and SimpleNexus. Most recently, she served as the National Business Development Manager with SimpleNexus.
SimpleNexus Taps Board Member Cathleen Schreiner Gates as President
SimpleNexus, Lehi, Utah, appointed Board Member Cathleen Schreiner Gates as company president.

Schreiner Gates is a career technologist who for the last 35 years has played a prominent role helping early-stage and global software organizations drive growth. Schreiner Gates began her engagement with SimpleNexus in April 2020 when she was appointed to the board of directors.
Previously, Schreiner Gates served as Executive Vice President of Sales and Marketing at cloud-based mortgage technology provider Ellie Mae. During her tenure there, Ellie Mae spent six consecutive years on the Deloitte Technology Fast 500 and negotiated a $3.7-billion purchase by private-equity firm Thoma Bravo.
Schreiner Gates is also founder and CEO of independent consulting firm Trifecta.
Schreiner Gates mortgage industry accomplishments have been recognized by NEXT Mortgage Events, which named her a Powerhouse award honoree, by HousingWire magazine, which honored her with its Vanguard and Women of Influence awards, and by Mortgage Professional America, which named her an Elite Woman in Mortgage. She has also been recognized by the Sales Lead Management Association as one of '20 Women Leaders in Business.'
Alan Perry Joins Mortgage Network's Bluffton, S.C. Branch

Independent mortgage lender Mortgage Network, Danvers, Mass., announced that Alan Perry joined the company's Bluffton, S.C. branch as a loan officer.
Perry, who has more than 19 years of mortgage industry experience, will help meet the home financing needs of residents in Bluffton, Hilton Head Island and surrounding areas in South Carolina.
Prior to joining Mortgage Network, Perry (NMLS #66734) was a producing sales manager and mortgage loan officer with SunTrust Bank (now Truist). He also held roles as a mortgage originator with Synovus and as a mortgage consultant with Coastal States Bank.
FHFA Taps Debra Chew as Director of Office of Equal Opportunity and Fairness
The Federal Housing Finance Agency announced Debra Chew will join the agency as Director for the Office of Equal Opportunity and Fairness on September 28.
OEOF was created in January to elevate the importance of Equal Employment Opportunity, Alternative Dispute Resolution and anti-harassment functions within FHFA and reaffirm FHFA's commitment to a workplace free of harassment and discrimination.
Chew, a 25-year veteran practitioner in EEO, diversity and civil rights, joins FHFA from the National Institutes of Health, where she has served as the Director for the Office of Equity, Diversity and Inclusion since 2012. Prior to NIH, Chew held similar equality-focused leadership positions at the Internal Revenue Service and the Food and Drug Administration. She is a licensed attorney who practiced in the areas of employment discrimination and medical malpractice defense both for governmental and private entities.