New Home Sales Fall for First Time Since Spring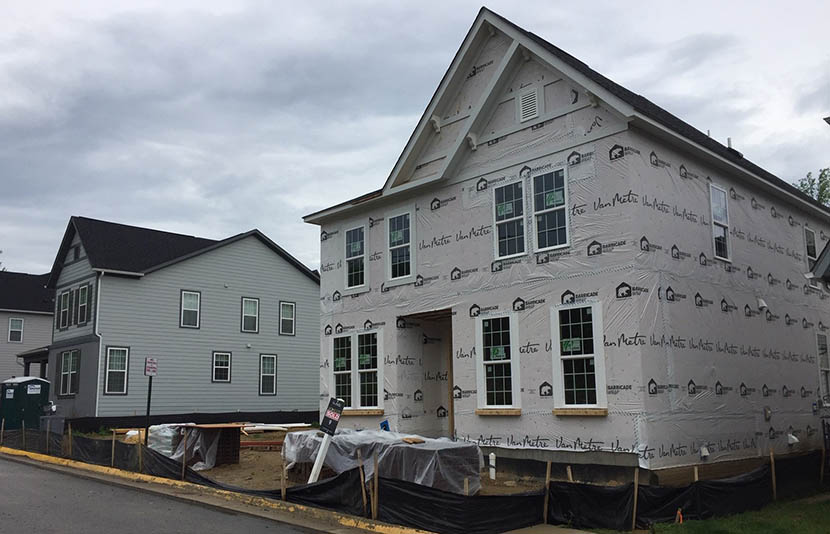 September new home sales fell for the first time in five months, HUD and the Census Bureau reported yesterday.
The report said sales of new single-family houses in September fell to a seasonally adjusted annual rate of 959,000, 3.5 percent below the revised August rate of 994,000, but 32.1 percent higher than a year ago (726,000). Before the revision, August new home sales had been reported above one million for the first time since 2006.
Regionally, results were mixed with only the West showing gains. There, new home sales increased by 3.8 percent in September, seasonally annually adjusted, to 271,000 units from 261,000 units in August and improved by nearly 50 percent from a year ago. In the largest region, the South, sales fell by 4.7 percent in September to 563,000 units from 591,000 units in August but improved by 27.4 percent from a year ago.
In the Midwest, sales fell by 4.1 percent, seasonally annually adjusted, to 93,000 units in September from 97,000 units in August but improved by nearly 35 percent from a year ago. In the Northeast, sales fell by nearly 29 percent in September to 32,000 units from 45,000 units in August and fell by nearly 6 percent from a year ago.
Mark Vitner, Senior Economist with Wells Fargo Securities, noted sales are still solidly trending higher on a three-month moving average basis, reflecting strong demand.
"Demand has not suddenly turned cold," Vitner said. "New home sales are notoriously volatile on a month-over-month basis and large revisions are not uncommon. This past month's undershoot was relatively modest in that perspective, as was the revision.
Vitner suggested tighter mortgage underwriting could be imposing some limitations on the housing recovery. "It is no secret that this economic recovery has been notoriously uneven, with professional workers who can easily work remotely seeing an earlier and stronger bounce-back in employment and income," he said. "That the influx of these buyers is one of the reasons the bulk of mortgage originations since the shutdowns have been among buyers with relatively high FICO scores. This may be a sign that the pool of potential homebuyers is not as deep as it would be in a more typical recovery and may mean that new home sales have topped out for now."
Doug Duncan, Chief Economist with Fannie Mae, Washington, D.C., said September's "breather" likely reflects sales in recent months being unsustainable relative to the construction rate, rather than a cooling in housing demand.
While we had expected a softening in new home sales, when combined with the downward revision to August's number, total Q3 sales came in modestly lower than we had forecast," Duncan said. "Going forward, we continue to expect some additional slowing in the sales pace. The months' supply remains at a near-historical low of 3.6 and the share of homes sold but not yet started continues to trend upwards. This suggests that homebuilders are struggling to keep up with demand. We believe a combination of more construction and a cooling sales pace will be required to get the starts to sales relationship back to equilibrium over the coming months."
HUD/Census reported the median sales price of new houses sold in September rose by 4 percent to $326,800; the average sales price rose by 5 percent to $405,400. The seasonally adjusted estimate of new houses for sale at the end of September inched up 284,000. This represents a supply of 3.6 months at the current sales rate, down by more than 32 percent from a year ago.