Dealmaker: Boulder Group Arranges $17M in Net Leased Asset Sales
The Boulder Group, Wilmette, Ill., arranged $16.5 million in single-tenant net leased asset sales.
In Orland Park, Ill., Boulder Group President Randy Blankstein and Partner Jimmy Goodman sold a Walgreens drug store located at 14680 South La Grange Road for $6.8 million. The 15,120-square-foot store stands on a signalized hard corner along primary north-south thoroughfare LaGrange Road.
The property is in a retail corridor across from Orland Square Mall, which is anchored by Macy's and an Apple Store. The Walgreens lease runs through 2032 with eight five-year renewal option periods.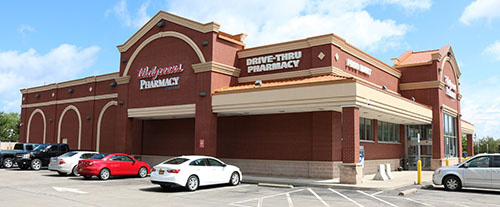 "Walgreens properties with proven operating histories continue to garner significant investor interest," said Blankstein.
Boulder also sold a Williamson, N.Y., Walgreens property for $4.8 million. The 14,690-square-foot store benefits from a lack of competition in the area the only drug store within a five-mile radius. Blankstein and Goodman represented the private individual seller; the buyer was an east coast 1031 exchange buyer.
Walgreens recently acquired the property from Rite Aid. Following the acquisition, Walgreens extended the absolute triple net lease.
In downtown Chicago, Boulder sold a single-tenant CVS Pharmacy located at 520 South State Street for $4.9 million. The 8,800-square-foot CVS is on the ground floor of a 180-unit condo building in a dense area with more than 16,000 businesses and 420,000-plus workers within one mile of the store. Nearly 60,000 people live within one mile of the property with an average household of $142,236.
A Mexican investor represented by Miami-based EXAN Group acquired the property. "While EXAN's name might be commonly associated with the office and industrial sectors, this property is a good example of the type of well-located, long-term, conservative retail deals that we actively seek," said EXAN Founding Partner Juan José Zaragoza.
Blankstein and Goodman represented both the local real estate owner seller and the southeastern U.S. real estate investment firm buyer. CVS Pharmacy has more than ten years remaining on its lease.
"Properties in central business districts remain in demand with all investor classes, especially with tenants such as CVS," said Goodman.