The Week Ahead—Nov. 9, 2020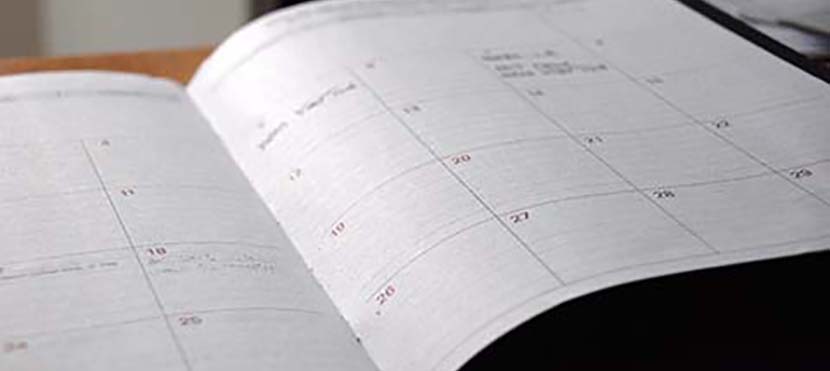 Good morning and happy Monday! We're still exhausted from last week's election and ready to move on to the next phase of life, whatever that might be (c'mon 2021, you can't get here soon enough).
The Mortgage Bankers Association's Regulatory Compliance Conference gets underway today and runs through Tuesday, Nov. 10.
This conference addresses up-to-the-minute regulatory changes and developments that impact how mortgage companies do business, including practical advice you can put in place now, especially in light of the pandemic. Attendees will have an opportunity to interact with speakers, ask questions and connect with peers to confront shared challenges together toward a better outcome. For more information and registration, visit https://www.mba.org/conferences-and-education/event-mini-sites/regulatory-compliance-conference-x263684.
In addition to the ongoing legal wrangling over the election results, there is activity on Capitol Hill this week. The Senate Banking Committee holds a remote hearing this Tuesday, Nov. 10 on Oversight of Financial Regulators.
Slated to testify: Randal K. Quarles, Vice Chairman of the Board of Governors of the Federal Reserve System; Brian Brooks, Acting Comptroller of the Office of the Comptroller of the Currency; Jelena McWilliams, Chair of the Federal Deposit Insurance Corp.; and Rodney E. Hood, Chairman of the National Credit Union Administration.
The House Financial Services Committee also meets (virtually) on Thursday, Nov. 12 for a hearing on Oversight of Prudential Regulators: Ensuring the Safety, Soundness, Diversity and Accountability of Depository Institutions during the Pandemic. The hearing begins at noon ET and can be accessed online at https://financialservices.house.gov/calendar/eventsingle.aspx?EventID=406870.
The hearing begins at 2:00 p.m. ET and can be accessed online at https://www.banking.senate.gov/hearings/10/23/2020/oversight-of-financial-regulators.
Because of the Veterans Day holiday this Wednesday, things are a bit different this week. MBA offices will be closed on Wednesday in observance of the holiday. However, the MBA Weekly Applications Survey will be released on Wednesday as scheduled (for 7:00 a.m. ET) and MBA NewsLink will report the results in its a special, abbreviated holiday edition.
MBA also releases its Weekly Forbearance and Call Volume Survey (Monday, 4:00 p.m. ET). MBA NewsLink will publish a special edition this afternoon.
Other reports this week: JOLTS (Job Openings and Labor Turnover Survey) on Tuesday, Nov. 10; Initial Claims and the Consumer Price Index (Thursday, Nov. 12); and the University of Michigan Consumer Surveys (preliminary) on Friday, Nov. 13.
For information about upcoming MBA conferences, visit http://www.mba.org/ConferencesEvents/Conferences.aspx. Launched this spring, MBA LIVE brings you dynamic keynotes and informative panel discussions you've come to rely on from MBA. We'll be adding even more opportunities to engage with speakers, industry colleagues, and the many vendors and service providers that help keep your business moving forward. Visit mba.org/MBALIVE for the latest information on these events.
For the latest on how the coronavirus is affecting our industry, our health and our economy, visit the MBA Coronavirus Resource Center. And you can also visit the newly created members-only online network, MBA's COVID-19 Residential Policy Community, at https://bit.ly/2QEVpUZ. #MBAWorkingForYou #MBACOVIDUpdates
For the most up-to-date information regarding legislative activity at the state and local level, visit the MBA State Legislative Database at http://www.mortgagebankers.org/statelegislativedatabaselogin.htm.
For information about MBA Education events, visit http://www.mbaeducation.org.
For information about the National Association of Minority Mortgage Bankers of America (NAMMBA), visit https://www.nammba.org/.
If your company/association is an MBA member, we are happy to list conferences/events on the MBA NewsLink Upcoming Meetings/Events Calendar. Send your items to Mike Sorohan, editor, at msorohan@mba.org; or Michael Tucker, Editorial Manager, at mtucker@mba.org.