MBA Advocacy Update–Nov. 9, 2020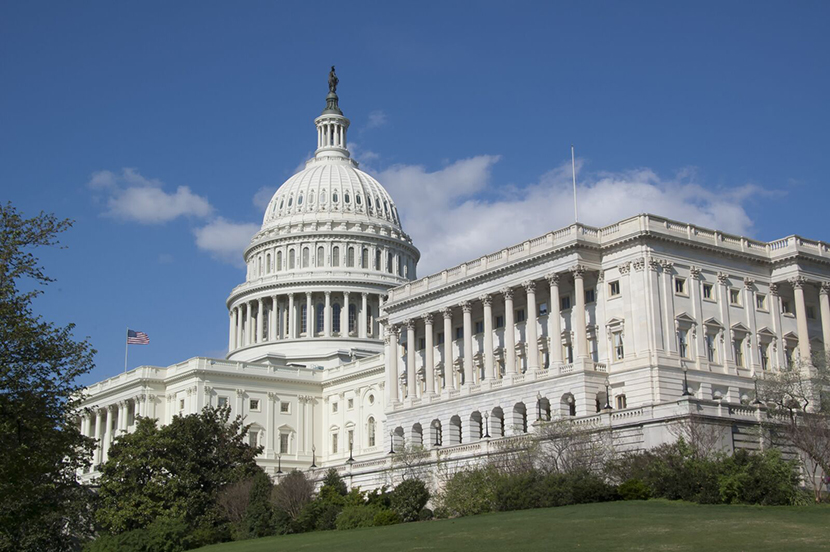 Bill Killmer bkillmer@mba.org; Pete Mills pmills@mba.org.
MBA continues to closely monitor the results of our national elections and will provide a more thorough analysis as remaining details are finalized. In addition, MBA is closely tracking three California ballot initiatives that impact the real estate finance industry.
And recently, the Washington, D.C. City Council's Committee on Business and Economic Development passed B23-0445 without amendments, which would permanently require the D.C. Department of Insurance, Securities and Banking to license appraisal management companies in the District.
1.Thoughts on Our National Election
MBA President and CEO Bob Broeksmit, CMB, shared his thoughts regarding the national election results in a communication sent to all members of the association. 
"The record level of voter participation means we will spend the foreseeable future speaking to policymakers who answer to a highly engaged electorate. At this moment, it appears that a divided government will persist. How that plays out remains to be seen. MBA has been preparing for any potential outcome for a long time, and we have always maintained productive relationships on both sides of the aisle. That constructive approach will serve us well regardless of the final vote tallies.
MBA is your trade association, and we're committed to working with policymakers in both parties to make sure all Americans are represented in addressing the important issues around real estate finance, homeownership and affordable rental housing. Thankfully, many of these issues carry with them broad, bipartisan support. MBA's voice will engage on all fronts — legislative and administrative, federal and state — in support of the interests of our members and the customers they serve. MBA is a member-driven organization; our concerns are your concerns."
As the final election picture becomes clearer in the coming days, and as important details are finalized in key states at the presidential, congressional and state/local levels, we will provide a more detailed analysis that handicaps the policy implications most likely to impact housing and the real estate finance industry.
For more information, please contact Bill Killmer at (202) 557-2736 or Pete Mills at (202) 557-2878.
2. Californians Decide on Three Key Ballot Propositions
On Tuesday, there were three proposed ballot initiatives in California that have significant implications for the real estate finance industry. While final tallies are not yet available, strong conclusions can be made that two were defeated and one has passed.
Proposition 21 would have created a patchwork of state and local rent control laws that would make multifamily lending in the state more costly and would have reduced the availability of affordable rental housing in California. Proposition 15 would have increased property taxes on commercial real estate by more than $12.5 billion annually by amending the state's 42-year-old property tax limits – known as "Prop 13." This initiative could have opened the door to future tax increases on single-family homes. By contrast, Proposition 24, the California Privacy Rights Act of 2020 (CPRA), looks to have been approved and will substantially expand the state's existing privacy laws, which only went into effect in January and were first subject to enforcement in June.
Why it matters: If the votes hold on Propositions 15 and 21, it will represent a significant industry advocacy victory as MBA, the California MBA, and the Mortgage Action Alliance were all opposed and encouraged members in California to vote "no" on the initiatives.
What's next: While votes continue to be counted in California, Proposition 21 appears certain to be defeated with nearly 60 percent of Californians voting "no." Proposition 15 currently is losing with almost 52 percent voting against it. Proposition 24 is winning with 56 percent voting in favor. MBA will review the details of Proposition 24 and prepare updates for members.
For more information, please contact William Kooper at (202) 557-2737 or Kobie Pruitt at (202) 557-2780.
3. New York Regulator Announces Supervisory Expectations Regarding Climate Change
Last Friday, the New York Department of Financial Services sent a message to all financial institutions it regulates, laying out the potential risks from climate change and also detailing its expectations for risk mitigation plans.
The memo notes that residential and commercial loans are examples of the types of assets that can be at risk due to weather events, and that economically vulnerable communities, often minorities and communities of color, are particularly threatened with respect to environmental impact. DFS expects that all regulated organizations will begin integrating the financial risks from climate change into their governance frameworks, risk management processes, and business strategies. DFS also expects these firms to consider engaging with the Task Force on Climate-related Financial Disclosures' framework and other established initiatives when developing their plans. Lastly, DFS expects non-depositories to conduct a risk assessment of the physical and transition risks of climate change, whether directly impacting them or the communities they serve in terms of business disruptions, loss of income and higher default rates, supply chain disruptions, and changes in investor and consumer sentiments, and start developing risk mitigation plans. DFS is developing a strategy for integrating climate-related risks into its supervisory processes, in coordination with federal and international regulators.
Why it matters: New York DFS is the first state mortgage regulator to issue such a directive, and this could lead to similar action from other states. The federal banking agencies are also considering how to incorporate climate change into their supervisory processes.
What's next: MBA will work with the New York MBA to engage with DFS and to brief members on any developments, and will be developing educational resources to assist with these requirements.
For more information, please contactWilliam Kooper at (202) 557-2737 or Kobie Pruitt at (202) 557-2870.
4. D.C. AMC Legislation Advances to a Full Committee Vote
Late last week, the Washington, D.C. City Council's Committee on Business and Economic Development passed B23-0445 without amendments, which would permanently require the D.C. Department of Insurance, Securities and Banking to license appraisal management companies in the District. Prior to the vote, MBA urged the Committee to pass the bill.  
Why it matters: The District's current AMC licensing law is scheduled to lapse at the end of the year if the Council does not act and pass B23-0445, which would leave lenders in DC without access to AMC services.
What's next: B23-0445 now moves to a vote by the full D.C. Council on November 10.
For more information, please contactKobie Pruitt at (202) 557-2780.
5. State Regulators Encourage Licensees to Complete Renewals by November 30
Recently, state regulators encouraged individuals and businesses that provide mortgage, money transmission, debt collection, and consumer financial services to renew their licenses in the Nationwide Multistate Licensing System by November 30, to avoid processing delays. More than 180,000 mortgage loan officers and companies are licensed to conduct business, accounting for more than 618,700 state licenses to be renewed.
Why it matters: With many state regulators dealing with COVID-19-related workplace restrictions, Kelly O'Sullivan, Chair of the NMLS Policy Committee and Deputy Commissioner of the Montana Division of Banking and Financial Institutions, said, "We're encouraging licensees to submit early this year because of the operational challenges that businesses and states are facing due to the pandemic."
What's next: Federally registered MLOs and institutions must complete their annual continuing education requirements and renew their registrations via NMLS by December 31.
For more information, please contact Kobie Pruitt at (202) 557-2780.
6. Upcoming and Recent MBA Education Webinars on Critical Industry Issues
MBA Education continues to deliver timely single-family and commercial/multifamily programming that covers the spectrum of challenges, obstacles and solutions pertaining to our industry. Below, please see a list of upcoming and recent webinars – which are complimentary to MBA members:
MISMO: Blockchain Mortgage Banking Legal and Regulatory Issues – November 17
MAA Post-Election Update: November 2020 – November 19
URLA: New Updates to the Uniform Loan Application Form and Automated Underwriting Systems – November 19
Leadership During Crises and Transitions – December 10
Mortgage Market Developments and Becoming a Public Company – December 14
Small Balance Lending in Today's Market – December 17
MBA members can register for any of the above events and view recent webinar recordings by clicking here. For more information, please contact David Upbin at (202) 557-2890.