Tony Taveekanjana: 2020–The Year of the Millennial Homebuyer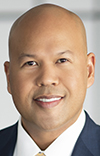 Tony Taveekanjana is Executive Vice President and Chief Production Officer with Gateway Mortgage Group, Jenks, Okla., responsible for all retail and correspondent mortgage production across the country He has more than 20 years of experience in national sales leadership positions with Envoy Mortgage, Movement Mortgage and Stearns Lending, as well as senior leadership positions with New Penn Financial, Fifth Third Bank and Countrywide Home Loans.
Of all generations, millennials represent the single largest buying pool. Yet, across the industry there is a common belief that millennials aren't interested in buying homes right now. Most lenders attribute this to affordability, high student debt, the appeal of metropolitan life and less loan availability.
In 2015 only 32 percent of millennials were homeowners, but a lot can change in five years. As we enter 2020, millennials may just be one of the biggest and most important generations for lenders to target.
Why Millennials?
Millennials have typically been slow to buy homes, but as they get older, with many in their late 30s, it has become more of a priority. Most millennials have been working and saving their money and now, as they get married and have children, are looking to settle down. Homeownership presents an opportunity to build wealth, and millennials have noticed. In fact, 86 percent of buyers ages 37 and younger view buying a home as a good financial investment. This is a higher rate than that of older generations.
Fortunately, waiting has paid off for millennials. The industry is in a prime position for first-time homebuyers to achieve homeownership. Rates are falling and expected to remain low, while technology continues to simplify the process and make it more personalized.
The low down payment options being offered by FHA, VA, USDA and down payments assistance programs will continue to grow. Additionally, more millennials will qualify for loans as a result of the recent increase in loan limits.
Thanks to technology, millennials can find and buy homes from their mobile devices. This process is more desirable than enlisting a realtor, and research shows that 81 percent of older millennials are using mobile apps to find a home.
Targeting Millennials
The millennial market grew quite a bit in 2019, and 2020 will bring an even bigger surge. Competition for this demographic is likely to increase, and mortgage lenders must take extra steps to ensure they are at the top of a millennial's list when looking for loans.
Lenders should keep in mind…
Millennials do their research. When shopping around for a mortgage, a millennial is more likely to search online than call a mortgage broker. In fact, 90 percent will use online resources to research homes and the mortgage process. By developing a strong and appealing online presence, mortgage lenders can become top of mind for potential homebuyers.
Millennials want advice. Buying a house is likely the largest financial decision ever made for a millennial. They are likely to seek counsel throughout the process on topics like improving their credit to get lower rates or understanding the mortgage process. This creates an opportunity for lenders to showcase their expertise by providing guidance. Informational blogs housed on a lender's website and using social media to answer questions are two great examples.
Millennials like to compare and contrast. They are more likely than older demographics to obtain multiple quotes from lenders before selecting one. Lenders should equip their websites with tools that make it easy to request multiple up-to-date options for various loan elements.
Millennials are tech savvy. More than nine-in-ten (93 percent) of millennials own smartphones and nearly 100 percent use the internet, according to Pew Research Center. There is a growing expectation for digital lending among millennials, and lenders must adopt a digital process to keep up with the competition.
Millennials want seamless engagement. In addition to a digital process, millennials demand a seamless user experience with honest and transparent communication. Lenders must provide an omnichannel experience and interact with millennials when and where they want it.
Now is the time for millennials that having been waiting to buy a house to take action. They are far along in their careers with money in their savings, the market is attractive and new technology has made the process simpler than ever. As more millennials start on the path to homeownership, lenders must be prepared for this generation's expectations and concerns.
2020 will be the year of the millennial homebuyer…is your institution ready?
(Views expressed in this article do not necessarily reflect policy of the Mortgage Bankers Association, nor do they connote an MBA endorsement of a specific company, product or service. MBA NewsLink welcomes your submissions. Inquiries can be sent to Mike Sorohan, editor, at msorohan@mba.org; or Michael Tucker, editorial manager, at mtucker@mba.org.)