MBA Honors 2020 Tech All-Stars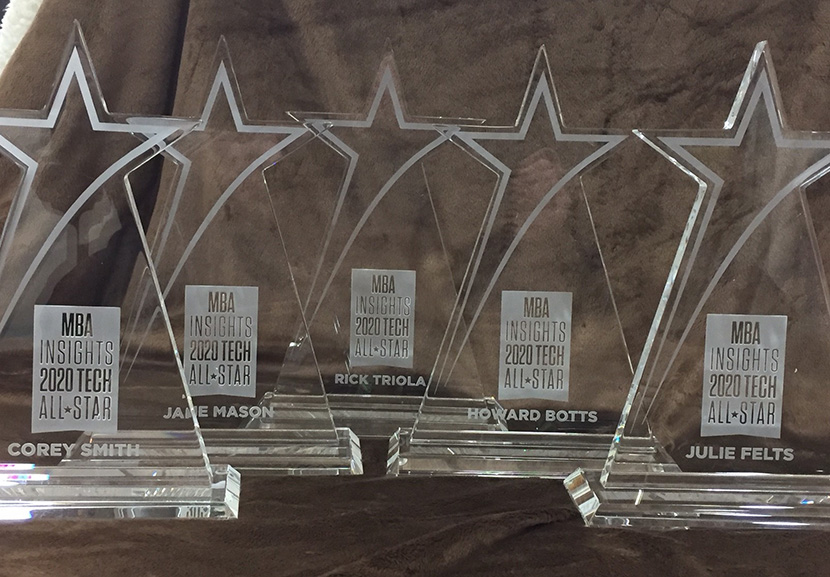 The Mortgage Bankers Association announced its Tech All-Star Awards to five visionary leaders in the mortgage technology industry.
Since 2002, the Tech All-Star Awards have celebrated industry leaders who have made outstanding contributions in mortgage technology.
"This year's Tech All-Star award winners represent the best of the best," said Rick Hill, MBA Vice President of Technology and Executive Vice President of MISMO. "The mortgage industry in recent years has become a proving ground of innovative technology benefiting the industry and consumers. In an increasingly competitive technology space, these innovators stand out."
Below are this year's honorees: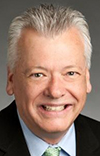 Howard Botts
Howard Botts is Chief Scientist and Executive Leader of Science and Analytics Center of Excellence with CoreLogic, Irvine, Calif. He is at the forefront of practical solutions to reflect hazards in the risk management apparatus of the housing finance industry. From mortgage risk impairment models to models that power catastrophic risk bonds to sharing perspectives with relevant government officials, he has pioneered practical platforms to address these risks. The high definition or granular models developed by Botts and his team allow insurers to make decisions and price policies through straight through processing.
Botts is also a pioneer in computer mapping and geographic information systems with expertise in natural hazard modeling. Early in his career, he started building very granular hazard risk maps that allow companies to look at each individual property and the risk associated with that property. The contributions have been supporting the real estate industry in understanding the risks currently impacting a property. He has evolved models to answer the mortgage and insurance industries' increasingly comprehensive risk assessment needs. With more than 30 years of experience in geographic information systems, he is a recognized expert in developing natural hazard risk solutions and his work has been published extensively.
Julie Felts
Julie Felts is Solution Architect with Amrock, Detroit. She has had a hand in nearly every aspect of eClosing implementation and expansion. Her efforts have helped bring Amrock to the forefront of the eClosing movement, which now offers an eClosing platform in all 50 states. Amrock piloted its first eClosings in Michigan in November 2017. In 2018, Amrock completed more than 14,000 eClosings with eNote, including 4,100 in December 2018 alone. By April of 2019, eClose was live in all 50 states, and by the end of 2019, Amrock had eClosed more than 120,000 loans.
Felts has been with Amrock for more than six years and has been dedicated completely to eClosings for the past three years; during that period, the company's eClosing strategy went from idea to implementation, with Amrock now performing thousands of eClosings every month. During this time period Julie also progressed from Business Analyst to Product Owner, moving on to become Amrock's authority on signings. Most recently, Julie was promoted to Solution Architect, "paving our runway for the future."
Jane Mason
Jane Mason is Founder and CEO of CLARIFIRE, St. Petersburg, Fla., an automated workflow application for mortgage servicers that leverages intelligent business rules to automatically distribute work, critical information and documents to users for action. CLARIFIRE includes a robust underwriting engine that has all investor, GSE and government workouts, including disasters, and can also easily share data with existing technologies.
CLARIFIRE is used by Bank of America, Fannie Mae and numerous other top lenders and servicers. They cite strong results, including an average of 25% to 35% lift in productivity across departments; a 50% to 75% decrease in overall workflow cycle times; data input time reduced by 68%; loan modification cycle times cut by 58%, with additional time savings through CLARIFIRE COMMUNITY self-service workflows and rapid relief automation; an 80% elimination of manual tasks; increased productivity by 400% without needing additional staff; and a 25% decrease in cost per loan.
Corey Smith
Corey Smith is Chief Product Officer with FirstClose, Austin, Texas. He has been a technical pioneer in the mortgage industry for the past 28 years. Starting in 1992, Smith designed the first fully automated flood determination system utilizing propriety geocoding techniques to digitize over 100,000 FEMA flood maps. With FirstClose, he designed an innovative platform delivering automated loan fulfillment services to mortgage lenders. FirstClose customers enjoy lower costs, decreased closing-times and better-quality services through Smith's design.
Smith is behind the first instant title search for home equity lending. This unique-proprietary technology leverages data across multiple sources, including property and borrower information from public records and borrower credit reports. He also developed the first bundled report that includes credit, flood, valuation, title and tax information.
Rick Triola
Rick Triola is CEO & Founder of NotaryCam, Newport Beach, Calif. Triola is being honored for his tireless work in driving industry adoption of Remote Online Notarization and Remote Online Closings. Triola founded NotaryCam in 2012; the company completed its first Remote Online Closing in 2012. His work paved the way for widespread industry adoption of RON/ROC; 22 U.S. states have now passed RON legislation; NotaryCam has facilitated more than 250,000 remote transactions in all 50 states and 146 countries.
Triola is a two-time Tech All-Star award winner, having also earned the honor in 2017 for NotaryCam's eClose360 platform.
Awardees are traditionally honored at the MBA Technology Solutions in Mortgage Banking Conference & Expo; however, this year's Conference, which was to have taken place Mar. 29-Apr. 1 in Los Angeles, was canceled because of concerns over the coronavirus outbreak. However, MBA will be providing opportunities for attendees to receive the conference information virtually, through MBA webinars, in the months ahead.